The government's quest to digitalize and transition the educational sector onto an electronic-learning platform is fast gaining momentum as stakeholders commence a regional consultative dialogue on digital and electronic learning.
The regional meetings are to consolidate efforts and ideas to complement the traditional 'brick and mortar' form of education with hopes of introducing an E-learning platform in the coming year. 
Executive Director of the Centre for National Distance Learning and Open Schooling (CENDLOS), Nana Gyamfi Adwabour, says the country's educational system is ready for the incorporation of hybrid teaching and learning.
"In the fourth industrial revolution, we can see that technology has been incorporated in all facets of life and education is no different. We are looking at how to sync technology with learning. We are not going to take away the 'brick and mortar' form of learning. This would be a hybrid form of education," he said.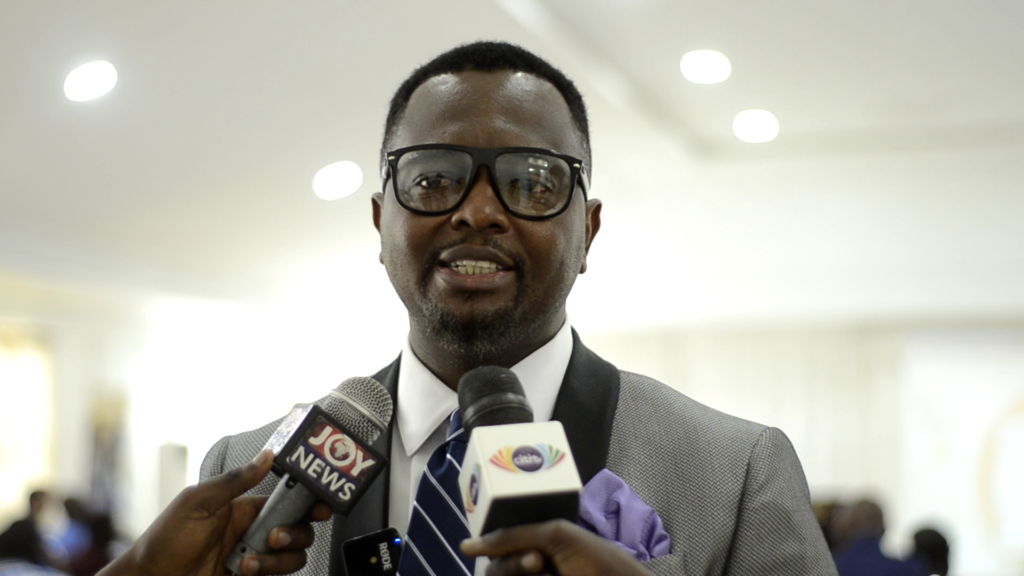 Ghana's educational system was derailed following the emergence of the COVID-19 pandemic, forcing many students, especially public basic schools, to stay out of class for nearly a year.
The situation hampered the progress of academic activities necessitating the introduction of a virtual learning platform.
Stakeholders in the educational sector and telecommunication service providers have been dialoguing at a regional integration program on online digital and electronic learning, beginning in the Ashanti region.
The exercise is to formally and completely transform Ghana's educational system.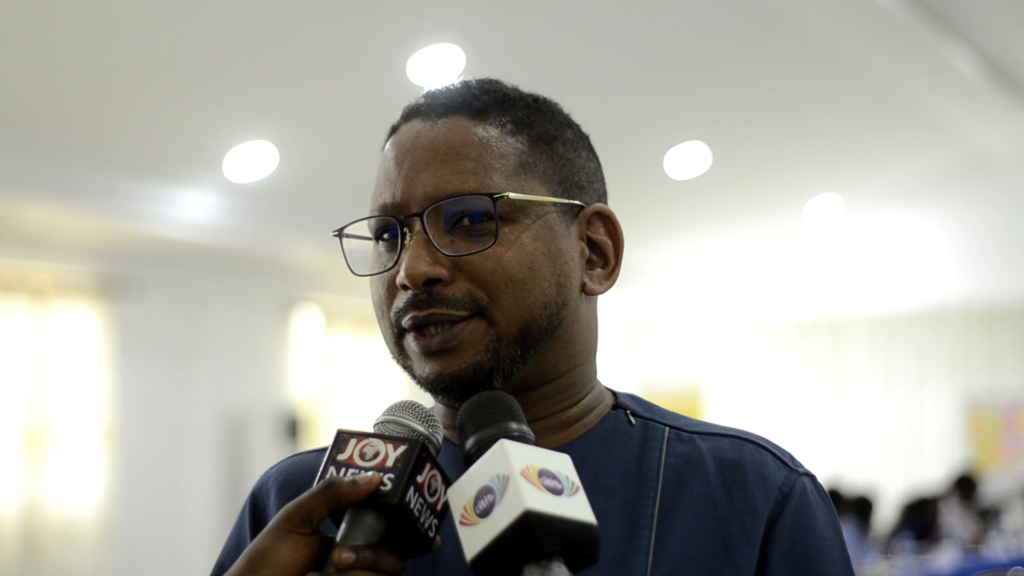 Executive Director of CENDLOS, Nana Gyamfi Adwabour says policies and other resources are being instituted to hybridize the educational sector.
"Before moving wholly to online learning, policies, infrastructure, content, curriculum, capacity, assessment, and other resources must be put in place. Ghana is ready for a hybrid system now. In some jurisdictions, they have an Artificial Intelligence act but we as a country do not have. So it is appropriate we start with ICT," he said.
Currently, the Ministry of Education through the initiative is running both online and offline learning and teaching platforms via its iBox.
Consultant at CENDLOS, Dr. Kofi Sarpong, says the new national framework would afford the youth access to degree programs online.
"The framework will be an integrated platform fully deployed for young people to enroll on without learning in the classroom space. They will attain their degrees purely online. They will have their teaching, assessment and everything fully integrated on the platform. It doesn't matter their levels. They can use it anywhere -both offline and online," he said.
Goal 4 of the Sustainable Development Goals provides an inclusive and equitable quality education and lifelong learning opportunities for all.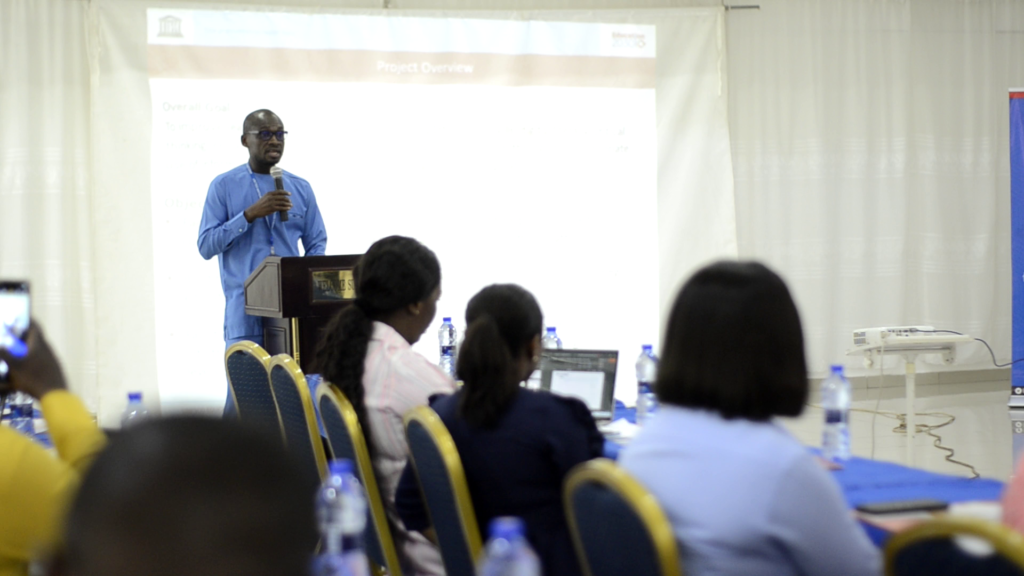 UNESCO Representative in Ghana, Abdourahamane Diallo, the main funders of the project assures of an all-inclusive E-learning policy.  
"Whatever we plan at the global and regional levels we ensure that each beneficiary specificities are to be taken into consideration. So we have to ensure that this framework in ICT is tailored for whatever disability there is. There is specific content, equipment and pedagogy for the teachers and learners," he said.
STEM Policy Advisor at the Ministry of Education, Professor Mark Adom-Asamoah, is emphasizing on resources for the sustainability of the program. 
"We must have the resources to continue with it. We also want to ensure that we have teachers who have been trained well so that there will be no short supply of teachers and digital devices are not in short supply. Data must be available to undertake all of these," he said.
Project Lead at Plan International Ghana, Miguel Falcon, is positive of a well-defined action plan following the various regional engagements.  
"I am expecting that out of this programme we will be able to draw a well-defined action plan on how all the stakeholders in the sector support children to access learning devices and how teachers can be supported to integrate the use of these devices and the courses into the day-to-day teachings," he said. 
The national policy meeting, in collaboration with UNESCO, UNICEF and Planned International Ghana, is expected to be replicated across the 16 regions of the country.
DISCLAIMER: The Views, Comments, Opinions, Contributions and Statements made by Readers and Contributors on this platform do not necessarily represent the views or policy of Multimedia Group Limited.