Part of a preacher's divine job is to whip up faith in the almighty among the flock. So if you find yourself in church next Sunday and hear the preacher man delivering the gospel according to Philippe Coutinho don't be worried, you're in good hands.
You may also hear of how God can take you from 1% to 300% in a matter of eight months plus simple advice on the need to take a calculated risk and not end up like Menzgolders or better still British heavyweight Dyllian Whyte.
Let's begin from Catalonia or perhaps Munich.
Pushed away from chaos into success
There's almost something divine about how things have gone for Philipe Coutinho in the last 12 months. Deemed unfit for purpose by Barcelona, a club that paid £142,000,000 for his services a year prior, the Brazilian found himself at Bayern Munich, fully aware that Lucifer had a better chance of patching up issues with God almighty than him making it back to Catalonia as a Barca player. It's unusual for a player of his calibre to go on loan and return to take back a spot in the team.
The loan agreement suggests Barca were willing to sell him. The Spaniards included an option to buy at a fixed price of 120 million euros. Again, chances of the Germans parting with that sort of money for Coutinho were slim. Winning the Champions League changes very little unless Barca will lower their asking price considerably.
Regardless of what happens next in his career, the successes of the last 12 months should mitigate some of the difficulties he's endured since leaving Liverpool in January 2018.
Citing how he missed out on Champions League glory with Liverpool after forcing the Barca move was a common refrain. To be unwanted by the club you went to heaven and earth to join after only 18 months must have been hard to take.
And yet 12 months later he's a treble winner. He gets the last laugh. Of course, he'll have a good laugh, most likely when he finds himself alone.
Not because his parent club went trophyless. Word has it Barca will have to part with some 5 million euros as per the agreement with Liverpool to sell the player.
The clause compels the Catalans to pay the English champions the sum if Coutinho wins the champions league. He's won it, just not with Barca.
In fact, he scored twice against them in that unforgettable 8-2 quarterfinal mauling. Barca pushed him away from their impending chaos into success, the success they must now pay for. What did the bible say about the rejected stone again?
Miscalculated Risk
For three rounds Dyllian Whyte found his mark on the face Alexander Povetkin, but the Russian found the killer blow to make nonsense of all the British heavyweight had done by putting him to sleep with a devastating left uppercut.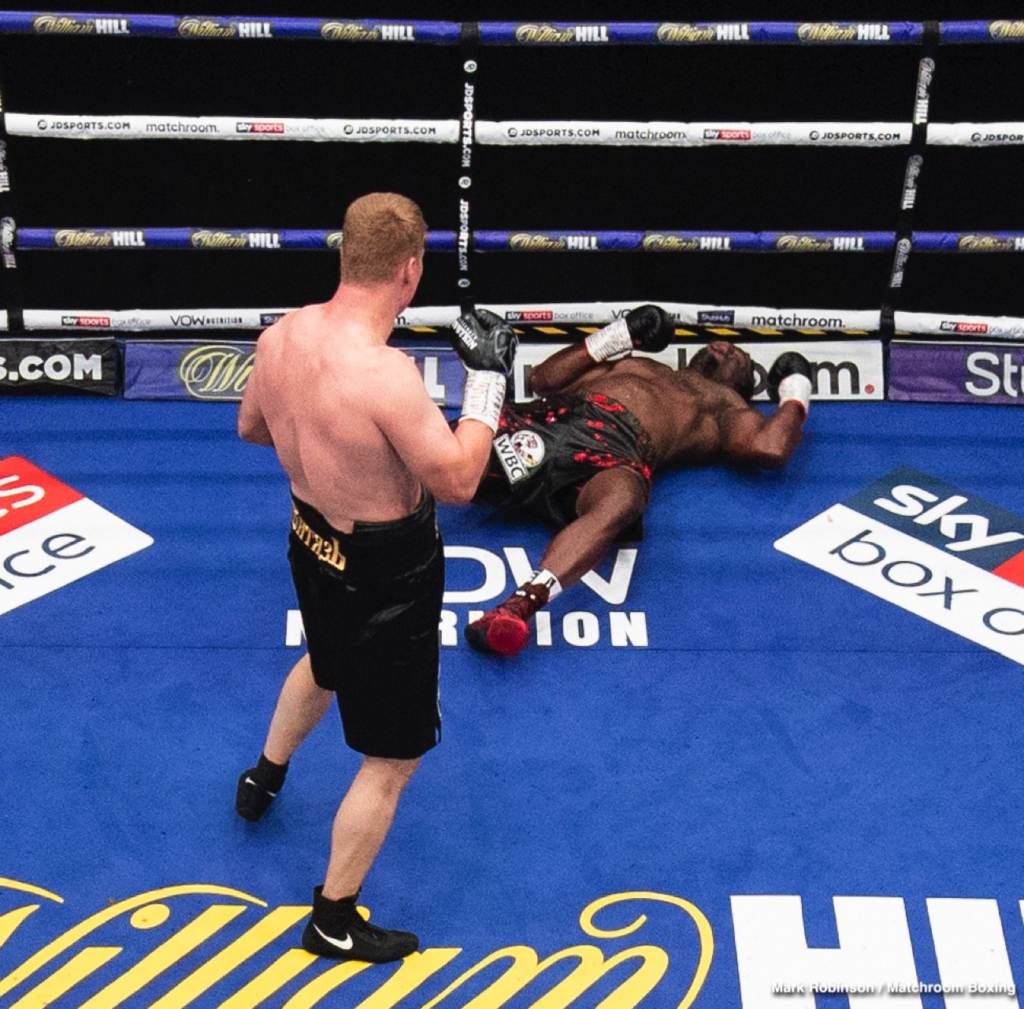 This wasn't a fight Whyte needed to take but he chose to. Fight fans love risk-takers but it's always important to calculate the risk. Dillian Whyte did but he got it wrong. Povetkin is a 40-year-old heavyweight.
He's old, likely to be slow and may not be motivated enough to win. Plus he's been beaten by Anthony Joshua so why not Whyte?
The Londoner had been punch perfect for 12 minutes, mixing it up with jabs, hooks and uppercuts. Two hard right hands and a short left hook combined perfectly to send Povetkin to the floor in the fourth.
That was before Whyte delivered a left uppercut to send his rival down again. Nothing could go wrong. He had it all calculated. Turns out he left out one important variable- Povetkin's durability and knockout power.
So the Russian endured until he found that one punch that has Whyte regretting his decision not to wait for his world title shot. He rolled the dice one too many times, forgetting that this is heavyweight boxing where one punch can make all the difference.
Changing the game
I heard there's a recommendation from a certain three-man Committee headed by CEO of Hearts of Oak Frederick Moore, that GFA President, Kurt Okraku should be given a monthly allowance of ¢12,000.
Nothing wrong with that except the former president Kwesi Nyantakyi, a man with the word "greed" stamped on his forehead only earned ¢4,388 by the time he was leaving office as a consequence of the Anas expose.
In fact, before Congress approved ¢4,388 in 2018 he was earning ¢1,800. Chew on that for a moment.
Kurt Okraku's second in command, the vice president Mark Addo would be on ¢7,000 if congress approves the Frederick Moore led committee's proposal. That is almost ¢4,000 more than George Afriyie, the man he succeeded.
A man must eat from the sweat of his labour but a near 300% increment from what Kwesi Nyantakyi earned leaves a rather bitter taste in the mouth.
The days of "sika die" are long gone. We're changing the game. ¢12,000 in monthly allowance is certainly a Game Changer.