Former Member of Parliament for Bantama Constituency, Daniel Okyem Aboagye, is advocating home-grown remedies to address the continuous decline of the Cedi against competing trading currencies.
He proposes the government pursues policies to encourage the consumption, use, and patronage of local goods and services as a substitute for imported equivalents.
The former Member of Parliament's Finance Committee is positive this would reduce the pressure on the local currency as demand for the US dollar continues to increase.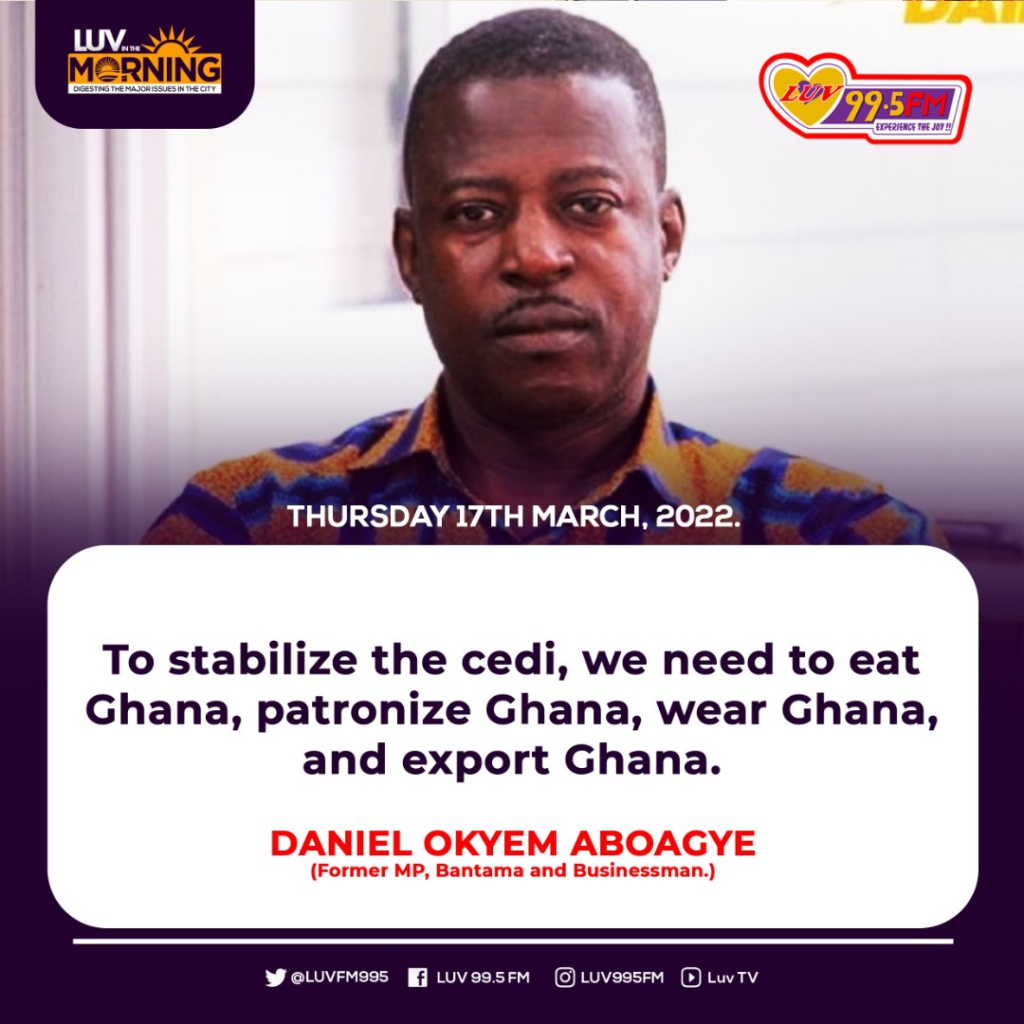 "To stabilize the cedi, we need to eat Ghana, patronize Ghana, wear Ghana, and export Ghana," he told Luv Fm's David Akuetteh on Luv-In-The Morning show in Kumasi.
Mr. Okyem Aboagye observes the impact of the depreciating Cedi on businesses is dire and could be more devastating if such recommendations are not adopted.
Fuel Price Impact
The former MP and business leader also observed the astronomical rise in fuel prices is compounding the woes of the ordinary Ghanaian and businesses.
"The exchange rate depreciation, inflation, and fuel price increment are greatly affecting businesses," said Mr Okyem Aboagye.
He pointed out that, while businesses rethink their operating costs, the government should also take a second look at the fuel prices.
The former MP is also concerned about the difficulty of doing business in Ghana, citing high levels of corruption and bureaucracy as reasons.