The Electricity Company of Ghana (ECG) has extended grace period for customers in the Krobo District of the Tema region, from two to five years, to settle their debt for power consumed between 2018 and 2021.
"ECG management has decided to ring-fence the debt from 2014 to 2017. After recent engagement which also involved national security and others, the 2018-2021 debt has been rescheduled from two years to five years," General Manager of the Tema region, Ing. Emmanuel Akinie, disclosed this at a stakeholder meeting at Odumase-Krobo in the Eastern region.
This was part of sensitisation exercise on the introduction of prepaid meters in the district.
As of December last year, the 2014-2017 debt was estimated at about ¢70 million.
Following the extension, customers are expected to visit ECG offices for debt schedule arrangement as the prepaid meter installation programme is rolled out.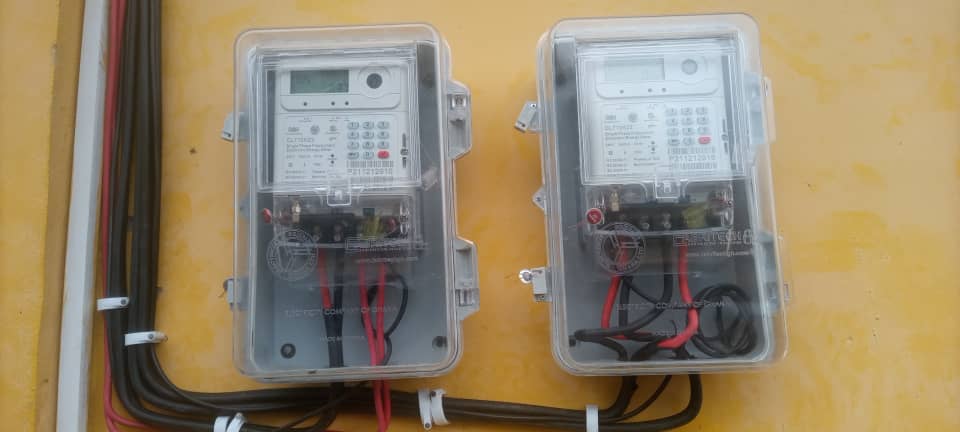 Installation of the smart meters could help avert a repeat of hostility that characterised the relationship between the company and some communities.
These communities rejected bills issued them on grounds of being estimated bills, wrongful overbilling, lack of meter reading cards and other issues.
To amplify these concerns, groups such as Kloma Hengme, Kloma Gbi, United Krobo Foundation and Concerned Krobo Youth led a number of protests between 2017 and 2019 which resulted in casualties and destruction of property.
ECG on the other hand had admitted anomalies with its metering system after migrating from Customer Billing Information System (CBIS) to Customer Management System (CMS) across its operational areas between 2015 and 2016.
Tariff increment aside the new billing software issues is believed to have generated hike in bills but the challenges were subsequently addressed.
At the stakeholder meeting, Ing. Akinie indicated 25 prepaid meters had been installed as of May 4th, 2022 with customers having no hitches purchasing credit.
On the misconception about prepaid meters, the power distributor, however maintained it's a policy that has been implemented in the last two decades.
About 3000 post-paid meters have so far been captured in the first phase of the pre-installation survey.
Ruhiya Fuseini and Yusif Adamu leading the prepaid education team explained how the smart meter; Clou which comes in single and three-phase works.
The meter does not require customers to use their prepaid card to purchase power.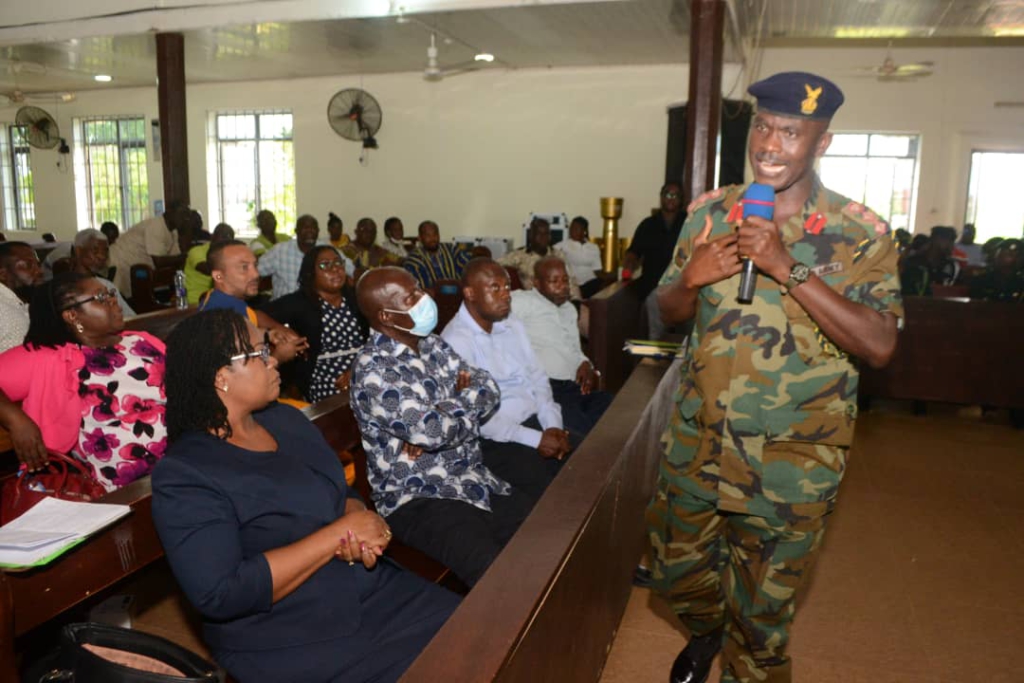 Ruhiya Fuseini said one only needs the meter number and consequently buy prepaid credit at any vending station or ECG office after which it would reflect on the meter.
According to her, it allows users to manage power consumption.
Chair for the occasion, Nene Asada Ahor, who is the Public Relations Officer for Manya Krobo Traditional Council was happy the meeting was taking place to find lasting solutions to issues residents have with ECG's operations.
Representative from the Ministry of National Security, Col. Timothy Ba-Taa Banah reiterated the need to have lasting solutions to issues instead of repeated meetings trying to solve same, and therefore charged residents to embrace peace.
'We support the process being rolled out and would continuously monitor to ensure good faith on the part of ECG and beneficiaries of the process," he assured.
Senior Manager, Consumer Complaints and Data Analysis of Public Utilities Regulatory Commission, Leon Acquaye reminded participants of the neutral role of the Commission in protecting interest of utility providers and consumers.
He urged consumers to clear their debt to help ECG reinvest the money to improve service delivery in the area.
Participants asked question relating to acquisition of new meters aside the replacement programme, accumulated bills, free electricity and other concerns.
The Tema Regional General Manager for ECG, advised them to visit the company's office in the district to discuss their special needs.
Assemblyman for Kpong Ahudzo, Raymond Gborson, asked for more community engagement before field teams try installing prepaid meters to avoid tension.
He pleaded with the company to resume operations at its former district office at Somanya which was relocated to Juapong, over security reasons.
Ing. Akinie assured that ECG will continue to engage all communities before installation begins and will return to Somanya in due course.
Gershon Amaglo from Kpong narrated how some residents threatened him for using his information centre to disseminate information on prepaid meters and suggested ECG works with United Krobo Foundation to get the residents along.
On the issue of threats, Col. Timothy Ba-Taa Banah, urged participants to always refer such cases to the police and charged Lower Manya and Yilo Krobo municipalities to avoid blame game and embrace peace for development.
Secretary of United Krobo Foundation, Joshua Evor, does not completely agree with such engagement as he suggests community engagements will help explain pros and cons of the new meter much better. For him, the people he represents are not ready for the prepaid meters.
Meanwhile, the Tema Regional Public Relations Officer for ECG, Sakyiwaa Mensah described the processes ahead of the introduction of smart meters as successful with great support from security agencies.
Traditional authorities, Municipal Chief Executives for Lower Manya and Yilo Krobo, Simon Tetteh and Eric Tetteh, assembly members, security agencies among other stakeholders were present for the engagement.
DISCLAIMER: The Views, Comments, Opinions, Contributions and Statements made by Readers and Contributors on this platform do not necessarily represent the views or policy of Multimedia Group Limited.