The hope of a Junior High School (JHS) graduate to enter Senior High School (SHS) hangs in the balance after an inferno ravaged all items purchased for school.
This follows an attempt by a disgruntled father to kill his family by setting them ablaze.
The action resulted in the death of a 10-year-old boy, Prince Osei, one of the twin children of his lover Patricia Kyeremanteng.
The inferno which left a four bedroom apartment completely destroyed displaced three other families, destroying all their properties.
Among the affected is a 17-year-old Dennis Kodua whose items were completely destroyed by the fire two days before the reopening of the school.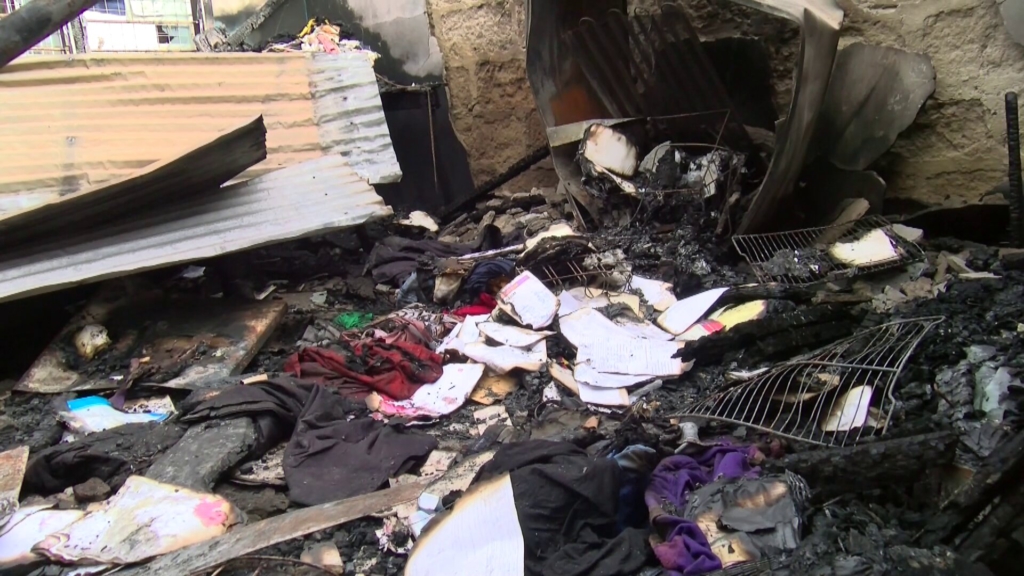 Gaining admission to Amaniampong Senior High School in Mampong was great news for the family.
A mother's dream of seeing her son enter another level of education has finally come through.
From hawking provisions and detergents, Agnes Appiah had saved for her son's education.
Every item on the prospectus had been purchased by the mother, waiting for school to reopen. 
"Now everything is burnt, the students are in school how to raise over ¢2000 to get the child into school is my challenge. He will stay home if no support comes in", she said.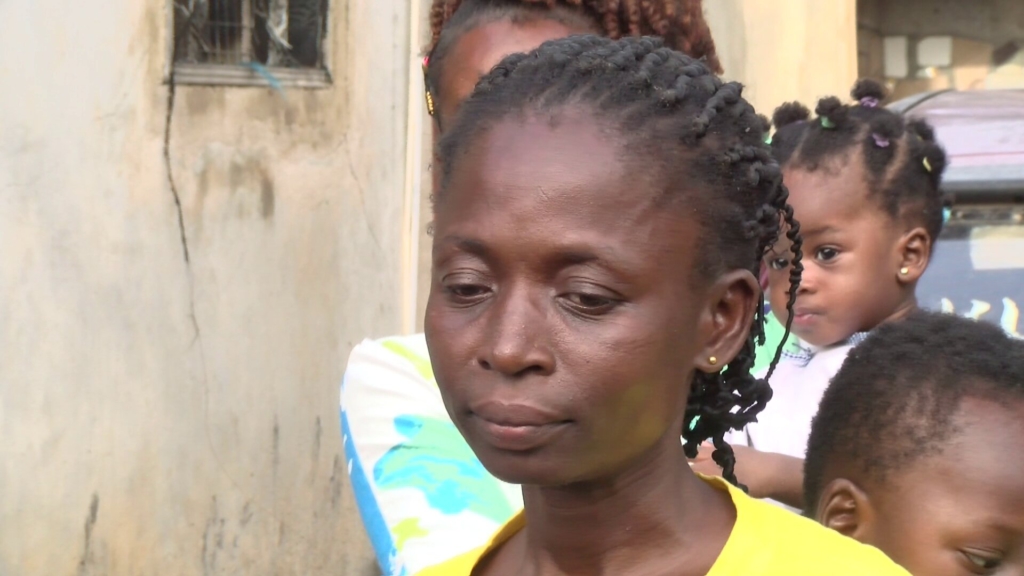 A distraught Dennis is worried he might miss out when school reopens on Thursday.
"I have no hope now, my mother has lost her business but I believe God will make a way", he spoke tearfully.
The 32-year-old commercial driver, Kwaku Agyemang, is alleged to have had frosty relations with her 26-year-old fiancé, Patience Kyeremanteng.
On Tuesday dawn, he allegedly wet a blanket with petrol, lighted it up and sprinkled the petrol all over the four-bedroom apartment.
He then set fire on the fuel for reasons yet to be ascertained. His fiancé and two children sustained various degrees of injury.
Twenty-six-year-old Patience Kyeremanteng and her two children who suffered burns in an alleged arson at Medoma in the Ashanti region are responding to treatment at the Komfo Anokye Teaching hospital.
Her fiancé, Kwaku Agyemang, who is alleged to have started the fire, also sustained injuries in an attempted suicide.
 He is also receiving treatment under police watch.