Former CEO of Graphic Communications Group, Dr Ibrahim Mohammed Awal, has been appointed as Minister Designate for Tourism, Creative Arts and Culture.
He was moved from the Business Development Ministry which he had been heading since 2017 to the Tourism Ministry.
He is replacing Barbara Oteng Gyasi who had previously occupied the position for nearly two years.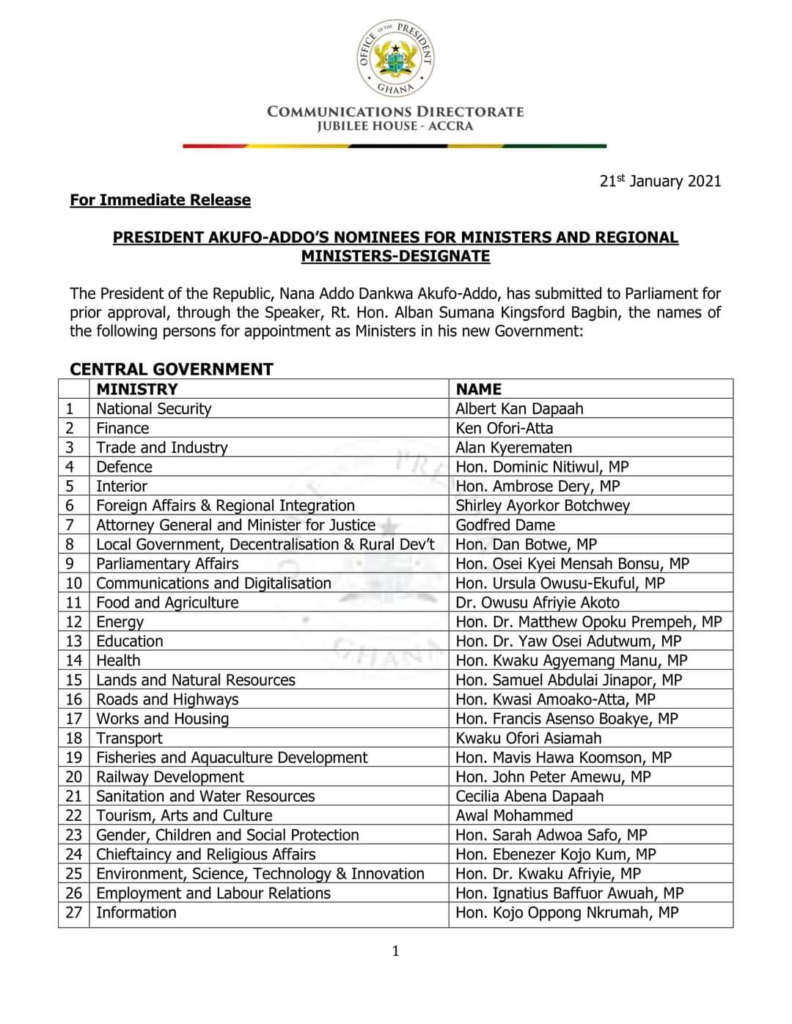 Prior to his appointment some Creative Arts industry players had suggested he will be a best fit for the role.
Speaking on Showbiz A-Z CEO of 3Music Sadiq Abdulai Abu had highlighted Mr Mohammed's connection to the art as a strong suit.
Artiste manager George Britton also advocated for Dr Mohammed Awal with as Minister.
He explained that he has observed Dr Awal's impact in the Business Development Ministry and believes he is the best person to help transform the industry.
However, others were hoping President of the Art Council Mark Okraku Mantey or CEO of the Ghana Tourism Authority Akwasi Agyemang should have the position.
Entertainment pundit Jesse Agyepong stated that beyond the position, whoever takes up the role should have the drive and business acumen to harness the potential of the people in the sector.
"I would hope that we have a Ministry that has one minister and two deputies. I am recommending a deputy in charge of the creative art sector and another in charge of Tourism and Culture."
"We need a minister who is excel sheet oriented, who knows how to check the global funds moving around for tourism, who knows how to go to Dubai sign a deal and come back, who won't sit at home."