The mother of a teenage girl has appealed for support to enable her to finance the treatment of her epileptic daughter who fell into a fire.
Afua Sompare's daughter, Ama Ataa suffered burns around her body affecting her hands, legs, chest and face during the accident.
Speaking to Adom News' Isaac K. Normanyo, the 15-year-old said she fell into the fire while trying to cook a meal for herself.
Afua Sompare, who sells 'Koose' and 'Pito' said, "we won't have anything to eat if I don't go to sell because I have no help. My husband is sick so that is how my children and I also manage to eat."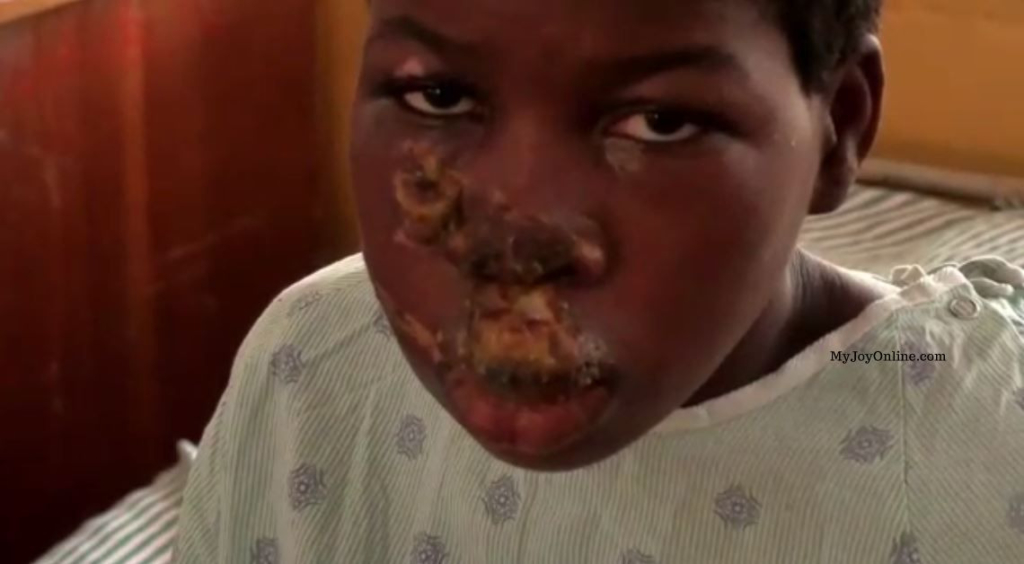 She explained, "I had nothing on me that day, so I went to a construction site to sell. I borrowed money from someone to pay for transportation so I can pay back after selling something. I had no money for her to buy food."
The daughter's accumulated medical bills since admission on February 1, 2021, at the Obuasi Government Hospital, has become a burden as she is unable to settle the cost.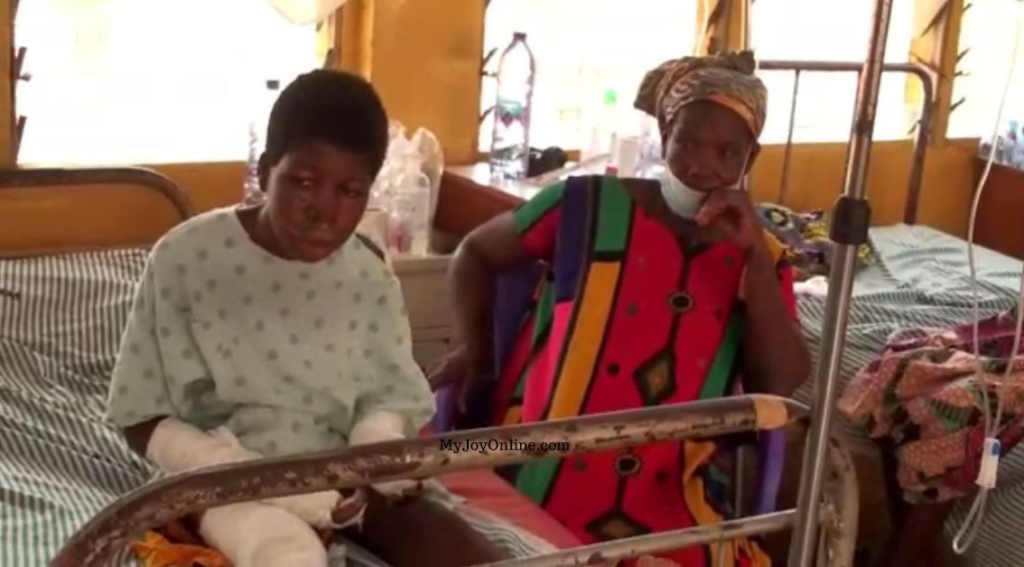 The nurse in charge, Salamatu Sadick, told Adom News that the injuries were severe when she was brought to the hospital.
She said the girl currently needs to pay the hospital about ¢500 apart from what the mother has already spent privately.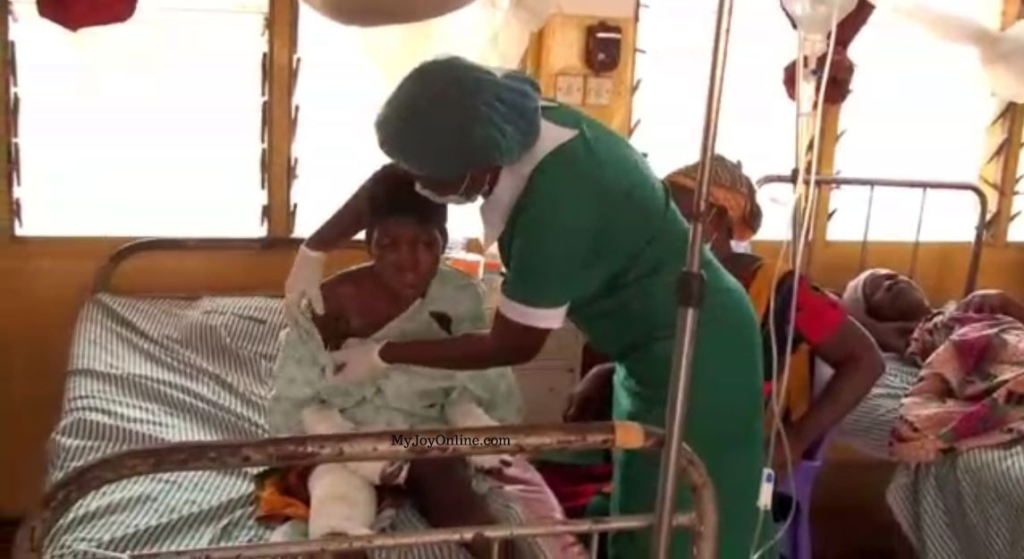 The mother is calling on well-meaning Ghanaians, philanthropists and individuals to come to her aid to settle the bills.
"I am pleading to people to help me pay for the medical bill, I don't even have money to pay for the prescribed drugs.
"People should come to my aid, even money for food is a problem so we can at least go home else my daughter and I will remain on admission."