National Security Secretariat at the Office of the President, has directed political parties and their affiliates to desist from politicising donations aimed at supporting the country's fight against coronavirus.
The directive is contained in an April 1, 2020, wireless message issued to the various Security Councils at the Regional, Metropolitan, Municipal and District Assemblies.
The National Security Coordinator, Joshua Kyeremeh, in the circular specifically mentioned donations by opposition National Democratic Congress (NDC) and some parliamentary aspirants of the political party to some health facilities.
"Reports indicate that some National Democratic Congress (NDC) parliamentary candidates and sympathisers have commenced donation of items to health facilities in support of efforts to stem Covid-19 outbreak. That these donations have been politicised in the sense that the donations are branded in NDC colours," the NSS circular notes.
Myjoyonline.com has also spotted pictures of Deputy Communications Minister, George Andah, who is also Member of Parliament for Awutu Senya West constituency, making a presentation to the health directorate in the area with the items branded with his photo.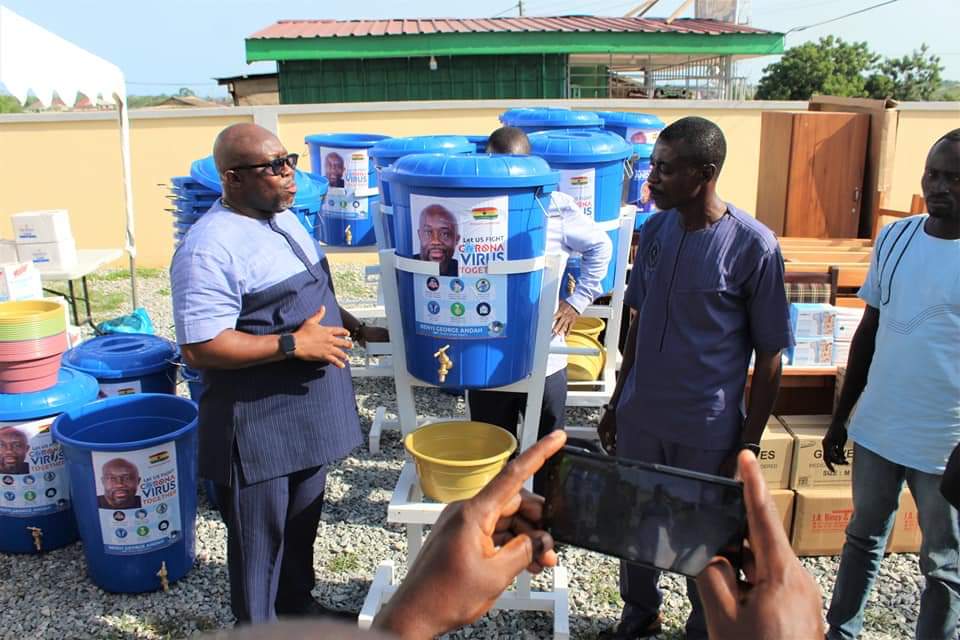 Abuakwa South Parliamentarian and Minister for Works and Housing, Samuel Atta Akyea also recently donated a number of items to the Municipal Assembly to be distributed to institutions and organisations leading the Covid-19 fight.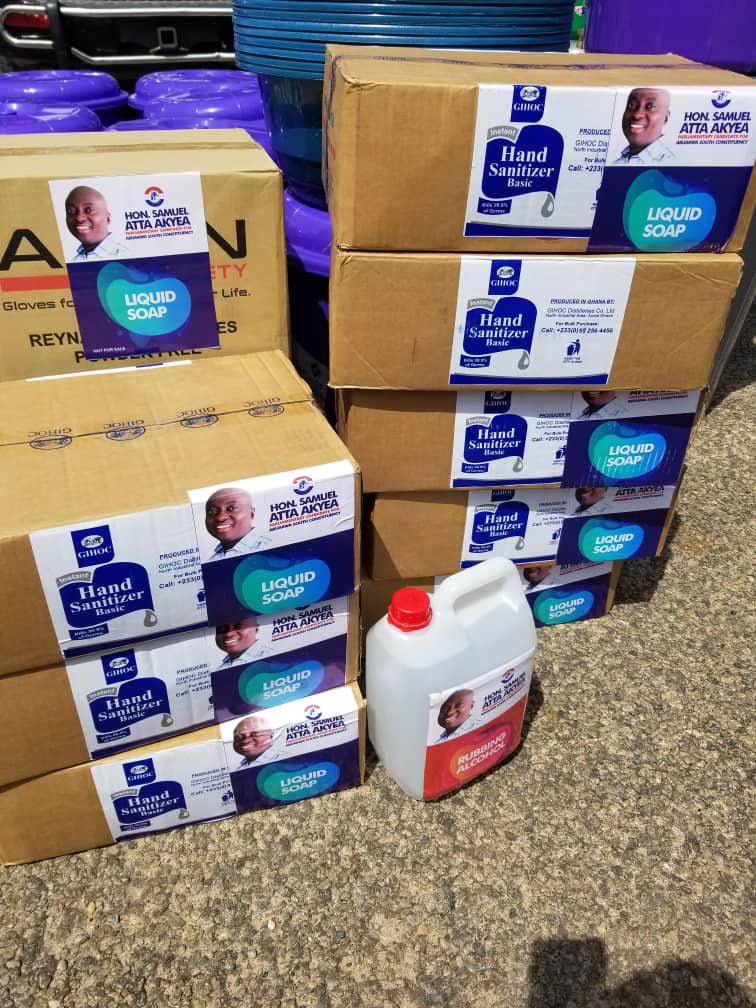 However, the circular which is addressed to all Regional Security Councils (REGSEC), Metropolitan Security Councils (METSEC), Municipal Security Councils, (MUSEC) and District Security Councils (DISEC) notes such politicised donations must cease.
"National Security Secretariat (NSS) gratefully requests REGSEC, METSECs, MUSECs and DISECs to step up education on non-politicisation of efforts to stem Covid-19, hence with immediate effect impress on all citizens that any such donation should not be politically inclined," the NSS advised.