Deputy Information Minister Pius Enam Hadzide says John Mahama and the NDC cannot take credit for some of the infrastructure captured in the Green Book.
According to him, some of those projects were done under the Kufuor government prior to the NDC's takeover in 2009.
Kpong Water Works, the Kwahu Ridge Water Project, Kumawu Water project, Konongo Water project, Wa Water project, Terminal 3 at KIA and the Cape Coast stadium are some of the projects he named could not be credited to the NDC.
"If you read the 2007 budget you would notice that some of these projects were listed in the budget, they could not have been an NDC project and so that is misleading," Mr Hadzide said on Newsfile, Saturday.
He stated that Green Book was "chiefly designed" to mislead Ghanaians with the publications in the book adding that some of the projects heightened were only artistic impressions.
Mr Hadzide stated that people across the country are still complaining of infrastructure deficit even after the Green Book has been published.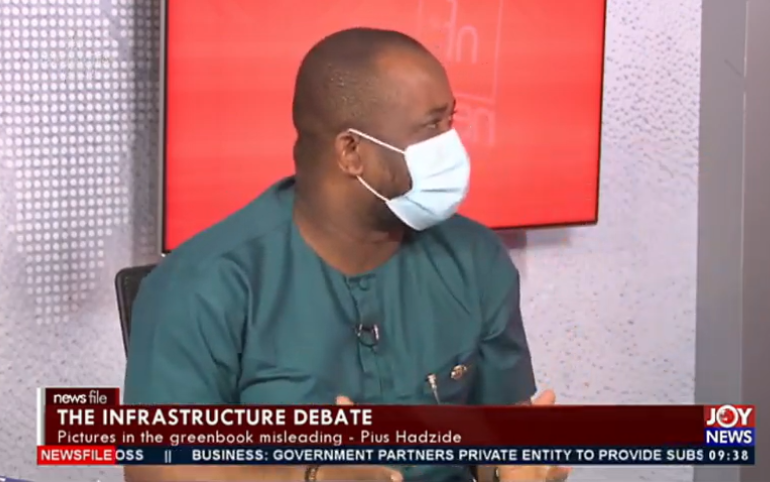 "Infrastructure development is not about one or two trophy project in the capital or regional capitals, it has to permeate the whole spectrum from the very base. What we have seen on the ground, going round, driving and even here in Accra the infrastructure deficit is so huge," he added.
Also on the show was former Deputy Communications Minister Felix Ofosu Kwakye who disagreed with Mr Hadzide's claims.
He stated that the Book highlighted not only completed projects but also ongoing projects.
Mr Kwakye added that artiste impressions were only used for projects that were in the early stages of construction.
"There is not a single project stated in the Green Book that does not exist," he added.