The Food and Drugs Authority (FDA) in the Volta region has warned that food vendors who fail to acquire the necessary certifications will not be allowed to do business.
This initiative is geared towards ensuring that food vendors meet the health requirements and comply with the health measures to curb the outbreak of infectious diseases.
This came up during a sensitisation exercise undertaken in Ho's regional capital.
Food vendors were educated on the need to acquire certification before engaging in business as efforts are being made to curb poisoning and outbreaks of communicable diseases.
They were also advised to operate in a hygienic environment to ensure their clients' safety.
Regional Director of the FDA, Gordon Akurugu, detailed the objectives of the 'No Street Food Vending Permit, No Business' campaign in an interview with JoyNews.
"Food and Drugs Authority as a regulator is mandated by the Public Act 851 to ensure the safety and quality of food products. As part of executing our mandate, we collaborated strongly with Environmental Health of the District Assembly to sensitise street food vendors. This is a project dear to the heart of the FDA CEO and all management."
"We want to ensure that food and drug regulation should go to the grassroots [and] not necessarily the restaurants, the chop bars. The main objective is no street food permit, no business; that is just the objective, but regulation should not be forced, regulation should not be policing [but] regulation should gear towards compliance," he said.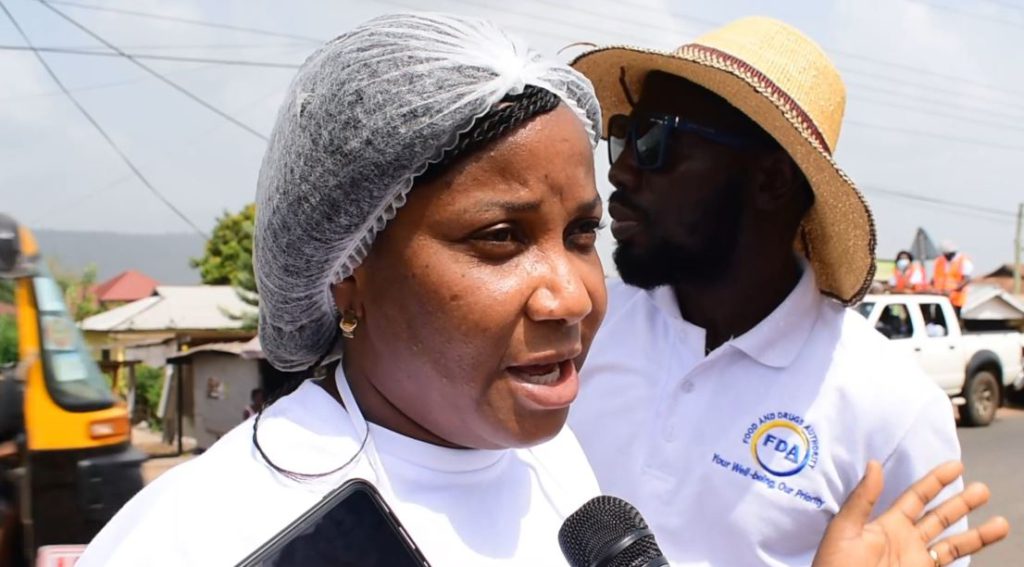 Volta Regional Environmental Health Officer, Stella Kumedzro, indicated that the exercise would not be a one-stop activity but would be done annually.
"The permit, the certificate is supposed to be renewed yearly. For the certification, before we certify a street food vendor, we are looking for certain things; we screen for Hepatitis B, we screen for typhoid, we screen for helminthic diseases – those are some of the communicable diseases that are foodborne, so when we screen and we realise that a vendor is infected with those diseases, we do not stop there, we do not ask them to stop their business, but we further refer them to a healthcare facility, get yourself treated and come back into business."
"By so doing, we are saving the life of that vendor. Most vendors that we screen are not aware that they are infected with those sicknesses, but after the screening, they get to know they are treated, and they continue with their business," she added.
Some of the vendors were issued with certificates and Veronica buckets. The FDA hopes all other vendors within the jurisdiction would comply and acquire the certifications.
DISCLAIMER: The Views, Comments, Opinions, Contributions and Statements made by Readers and Contributors on this platform do not necessarily represent the views or policy of Multimedia Group Limited.