The Foreign Ministry says the passport portal is currently facing some technical difficulties, as such prospective applicants will be unable to apply for a passport for some time.
It assured the general public that work is currently ongoing to get the portal up and running in the shortest possible time to enable passport applications to continue without much delay.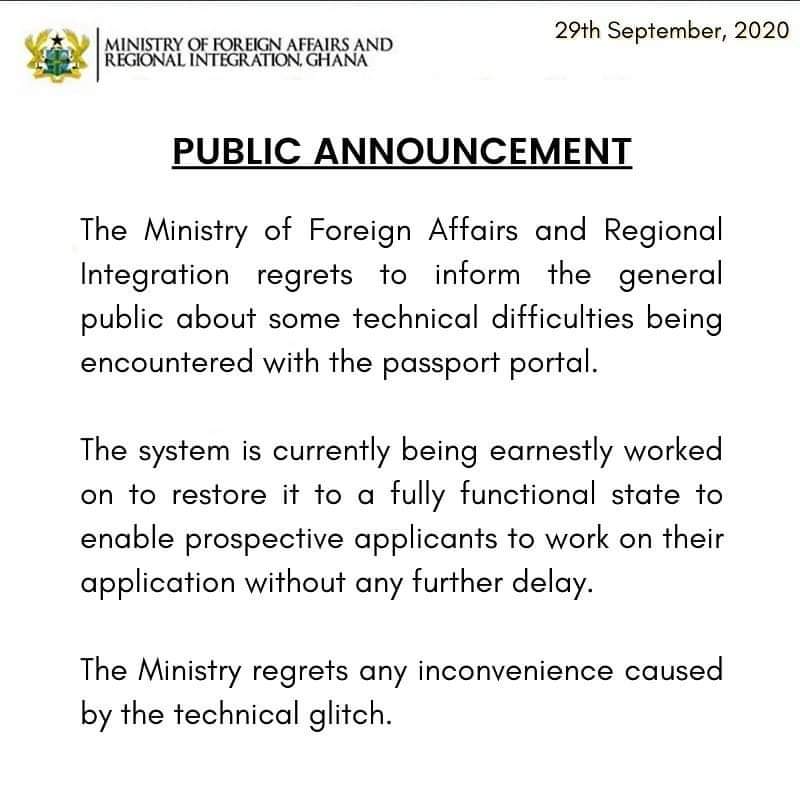 "The system is currently being earnestly worked on to restore it to a fully functional state to enable prospective applicants to work on their applications without any further delay," a press statement from the Ministry said.