Persons with Disabilities, PDWs, in Berekum in the Bono Region have expressed worry over the difficulty in accessing the Berekum Circuit Court.
This is due to the nature of the staircase that leads to the courtroom.
According to them, accessing the courtroom is equally difficult for the aged and abled persons alike.
Users of the courtroom, which is at the top of a story building, also say they have most times had to rely on family and friends to help them climb the very steep staircase. Sometimes, they tumble down when there is no "good Samaritan" to assist them.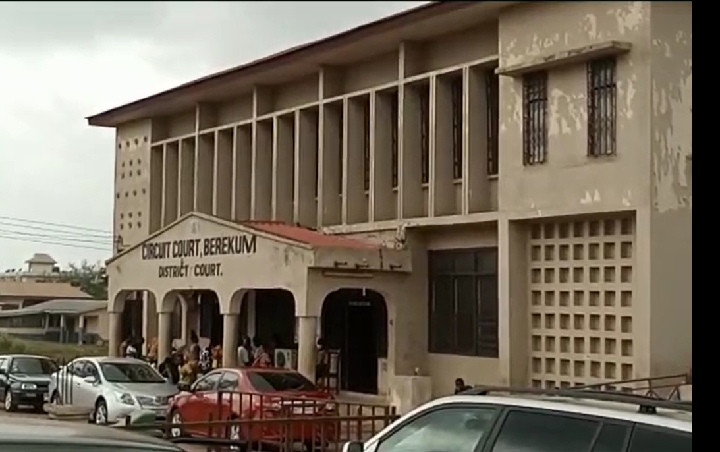 Others simply show less interest when they have to attend court in Berekum to seek justice because of the cumbersome staircase climbing.
They are appealing to the Chief Justice of Ghana, Kwasi Anin-Yeboah, to help make the way to the courtroom disability and elderly-friendly.
The Secretary to the PWDs in Berekum, Kwei Nortey Blemano says, the Disability Act 2006, Act 715, which was passed to ensure equal access to public transit and buildings, remains in the books.
"We have plans of suing all public facilities with anti-disability features years after the law was passed", he stressed.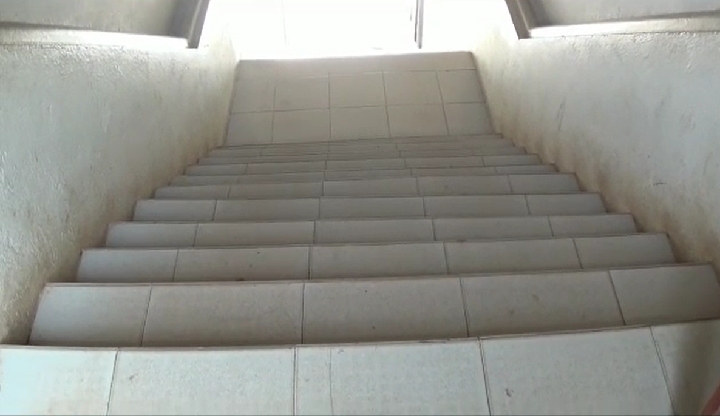 He, however, argues the very court they plan to run to for the enforcement of the Disability Act, are themselves guilty of the offense and continue to disregard and restrict their rights to equal access to the public facilities.
"A section of the public calls us with all manner of derogatory names whenever we insist things are done per the laws to ease our challenges", he said, "but we will continue to fight until the right things are done", he continued.
"Because of the staircase, my sister carried me to the courtroom every time I had to seek justice. On one occasion, we nearly fell, but thanks to a bystander. The Chief Justice must come to our aid in Berekum and all courts in Ghana with similar unfriendly features", Emmanuel Aboagye, a physically challenged person said.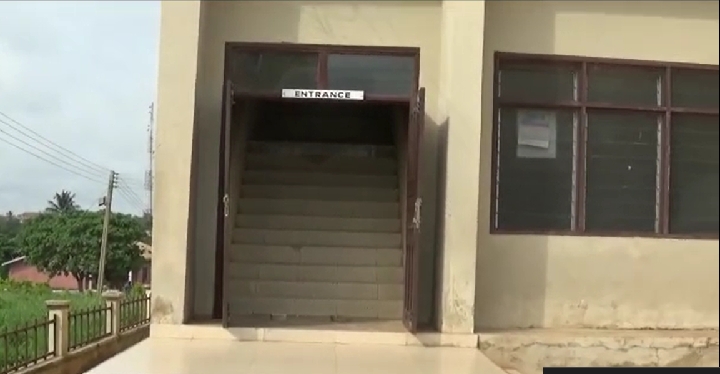 "My mother had to carry me to court while I was pregnant since I could not climb the staircase to seek redress at the court. That was very bad. If indeed there are laws in Ghana, then authorities must ensure the rights of PWDs does not continue to be restricted", another PWDs, Maame Akosua said.
Chief Inspector John Kwakye Brobbey, a prosecutor and a frequent user of the court, says the situation is terible for PWDs, aged, and minor clients to access the law court. He also appeals to the Chief Justice to treat this as urgent and act accordingly.
Checks at the court indicate, apart from the unfriendly staircase posing danger to the aged and the PWDs, the courtroom is also stocked with old furniture's among others, which does not befit the status of a circuit court.