Ghana's Forestry Commission reports indicate wildfires cost 3 per cent of the country's GDP, estimated at 210 million US dollars.
Unfortunately, farmers' response to these disasters have often been too late.
The Earth Observation Research and Innovation Centre of the University of Energy and Natural Resources has come up with a solution.
The project known as advanced virtual fire information system sends alert to farmers on wildfires at their locations.
The Centre uses satellite observations to detect bushfires across the West African sub region, and up to Libya and Chad.
The scientists after consultations with stakeholders generated the short code, *920*49#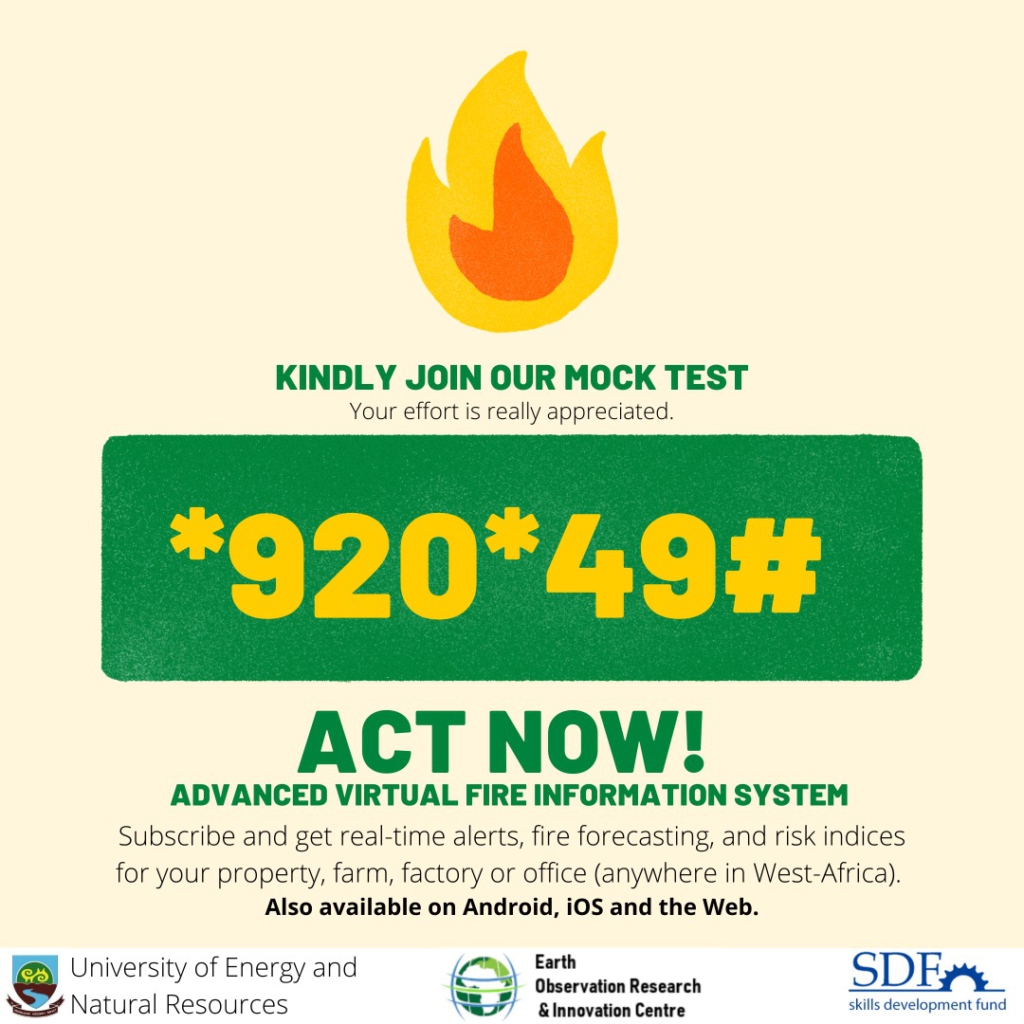 "Most of these local people have no idea about wildfires in their farms. So we decided to embark on a project where we can directly send an alert to the farmers," lead investigator, Dr. Mark Amo-Boateng spells out the objective.
Users after dialing in the code, available on android, iOS and the web, can register their locations.
"You can enter either the latitude or longitude or Ghana code GPS so we can send you updates for your precise location," he noted.
In addition, users can register a different location and can report fire incidents.
"When you report an incident, anybody who's registered and is within five kilometer radius to the incident will receive alert from us to take preventive measures," he said.
Users can also receive weather information in every three hours.
"And you can get weather information for the next five days," he added.
So far, more than 375 people have registered on the system.
The project is receiving funding from Skills Development Fund.