Chief Director of the Lands Ministry Prof. Patrick Agbesinyale has urged electorates to retain the NPP in office to secure a better future for the younger generation.
According to him, the NPP has demonstrated it is "the only party that builds the future of people" through the implementation of good programs, policies, and social interventions that had inured to the benefit of the citizenry.
This, he said, warrants President Akufo-Addo to be given another term in office to continue his agenda for the country.
"NPP is the only party that builds the future of people. Let's give power to the people that build the future of our children," he said at the commissioning of the party's Santrokofi Electoral Area office in the SALL enclave of the Oti Region. 
Prof Agbesinyale explained that politics is about acquiring power to improve on the state of societies and not doling out freebies that would not affect the livelihoods of residents.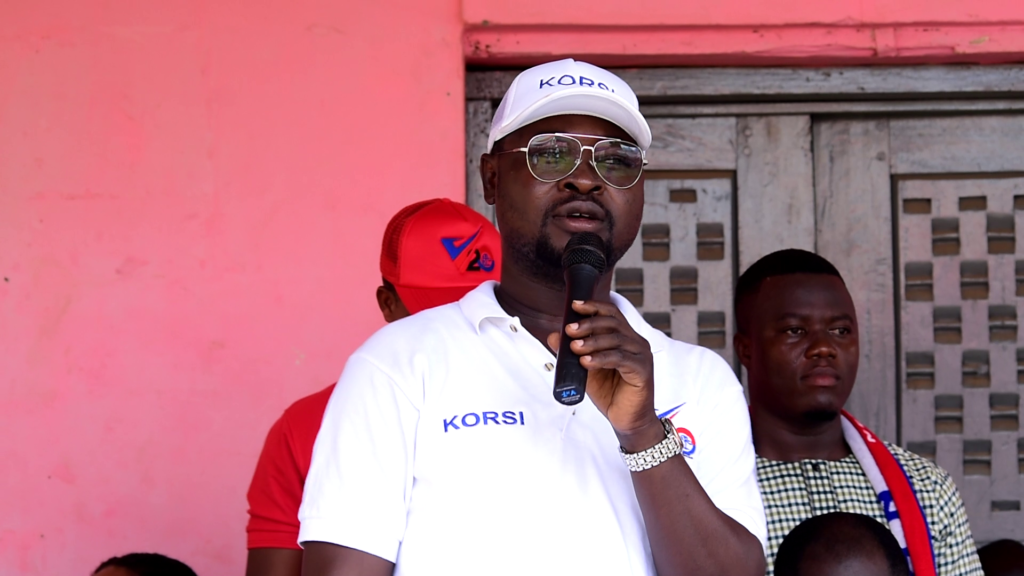 "If Kwame Nkrumah had distributed milk and sugar to citizens, we wouldn't have had the Akosombo Dam [which provides us with Electricity]," he said.
The Oti Regional NPP Secretary, Joshua Makubu, urged electorates in the area to reject the NDC on December 7 for failing to provide the area with development projects, despite enjoying their unflinching support since the inception of the forth republic.
"You have voted for the NDC in 1992, 1996, 2000, 2004, 2008 and 2012 but have nothing to show for it."
"We in the NPP are not like that, we will duly reward you when you vote for us in December", he assured.
The Volta Regional NPP Organizer, Emmanuel Bodja, is optimistic the NPP would emerge victorious in the December polls, so he urged the traditional authorities to position themselves to tap into the varied opportunities that would present itself during the second term of President Akufo-Addo.
"President Akufo-Addo has already won the December 7 polls. This is because it is only the NPP that has exhibited all the seriousness when in government," he stressed.
He presented a 32″ television, lights and a pack of sanitizers to furnish the office with.