The West African Centre for Cell Biology of Infectious Pathogens (WACCBIP) at the University of Ghana has unveiled a new state-of-art next-generation sequencing equipment at a short ceremony on the sidelines of the just-ended 2021 WACCBIP Research Conference.
The Illumina NextSeq2000 sequencer purchased at $350,000 was procured through a grant from the African Research Universities Alliance (ARUA).
Among the dignitaries present at the brief ceremony included Professor Ernest Aryeetey, Secretary General of ARUA, Professor Felix Asante, Pro Vice-Chancellor Research Innovation and Development, and Professor Gordon Awandare, Director of WACCBIP.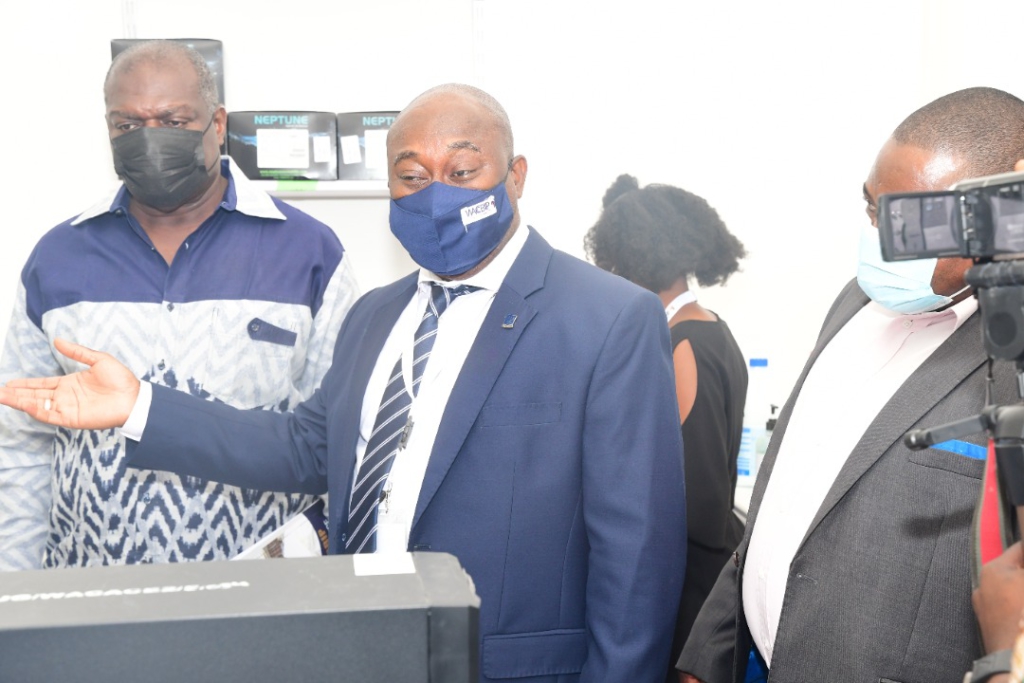 WACCBIP has been at the forefront of genomic sequencing for SARS-CoV-2 (the virus responsible for the Covid-19 disease), and their research has provided critical information about circulating variants and the local evolution of the virus in Ghana.
Sequencing is a technique used in the lab to determine the order of the four chemical bases (nucleotides) that make up the DNA molecule.
Long stretches of the DNA molecule make up the genome, the complete set of genetic information in a living organism.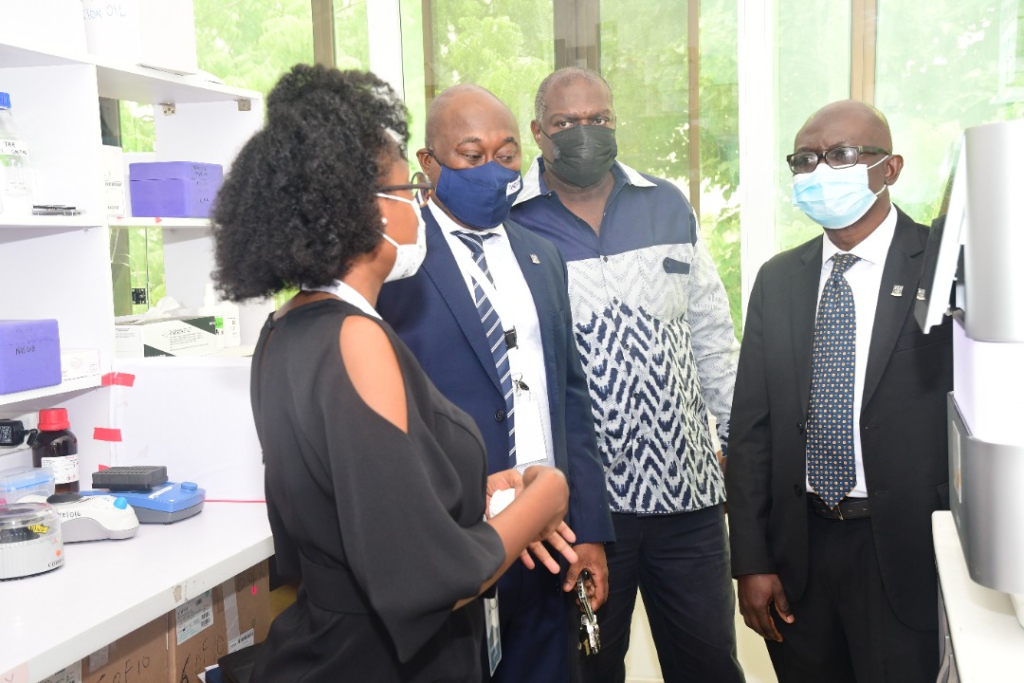 Genome Sequencing helps us to understand what kind of genetic information is carried in a particular organism.
Sequencing is done by breaking the genome into smaller pieces, decoding the order of nucleotides within these segments and then reassembling the fragments to obtain the whole genome sequence.
Next-generation sequencing (NGS) is a massively parallel sequencing technology that offers ultra-high throughput, scalability, and speed.
NGS has revolutionised the biological sciences, allowing labs to perform various applications and study biological systems at a level never before possible.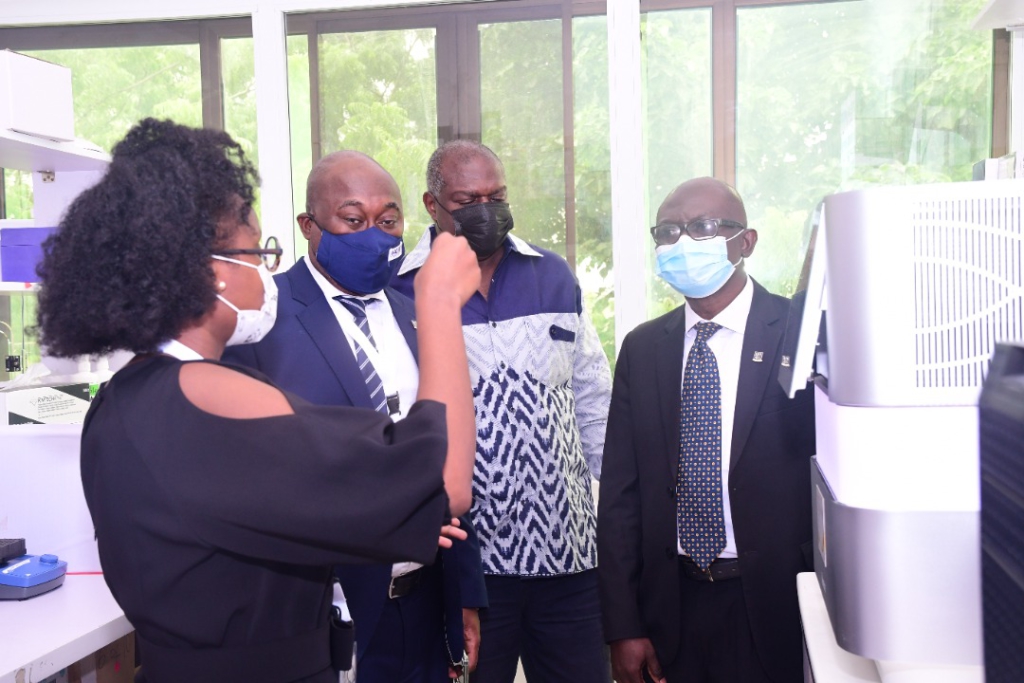 According to Joyce Nwongeli Ngoi, the NGS Manager at WACCBIP, the Nextseq2000 sequencing machine is an important addition to WACCBIP as it is a high performance and highly versatile sequencing machine compared to the existing platforms.
She said that "it has a high capacity that will allow us to scale up the SARs-CoV-2 sequencing and identify novel viruses and co-infecting pathogens. In addition, it gives us the capacity to sequence segments of the human genome for diagnosis of genetic disorders that cause diseases."
She also added that "the machine is the only one of its kind in Ghana that can carry out Single-cell RNA sequencing, a technique used to analyze the sequence information from individual cells, providing a high-resolution view of cells. This is important in understanding the function of individual cells regarding diseases like Covid-19 and others."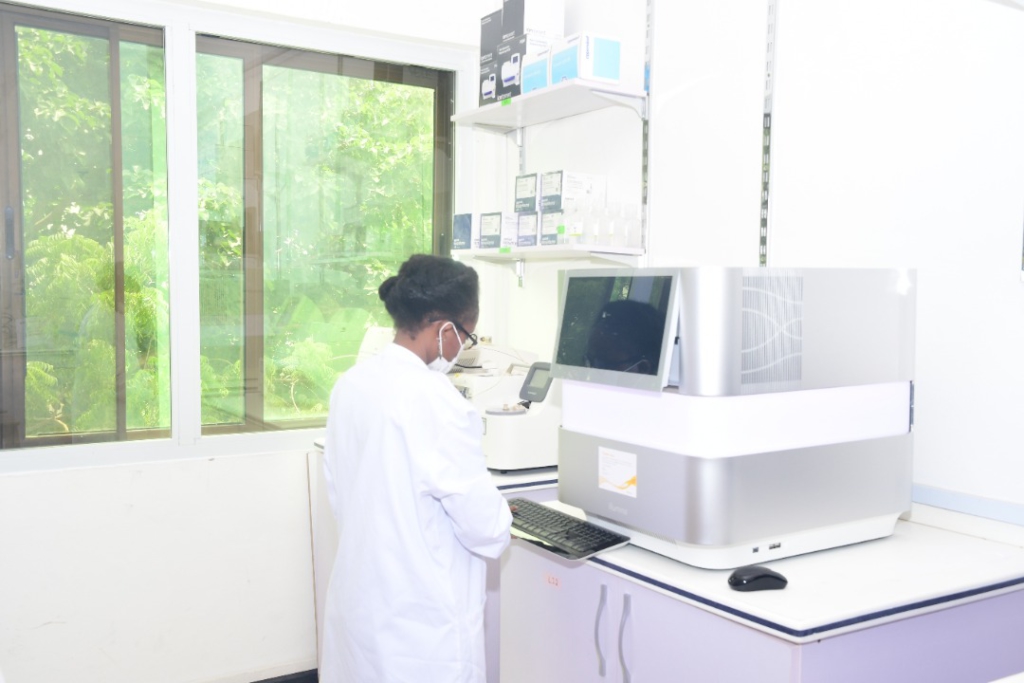 In December 2020, the African Research Universities Alliance (ARUA) launched an initiative to support capacity building for vaccine development in Africa, and WACCBIP was selected as the Western Africa Hub for the initiative.
With initial funding from the Open Society Foundation, ARUA has awarded WACCBIP a US$ 500,000 grant to build capacity for vaccine research and coordinate the activities of the Western Africa Hub. The grant application was facilitated by the University of Ghana's Office for Research, Innovation and Development (ORID).