The West African Centre for Cell Biology of Infectious Pathogens (WACCBIP), in collaboration with the Christian Health Association of Ghana (CHAG) and with funding support from the Foreign Commonwealth and Development Office (FCDO), has organised a three-day residential training workshop for biomedical and medical laboratory scientists of CHAG.
The workshop, which took place at the WACCBIP Conference Hall, brought together over 40 participants from all the CHAG facilities across the 16 regions of Ghana to provide them with the required skills in genome sequencing and expose them to regulatory affairs related to the laboratory.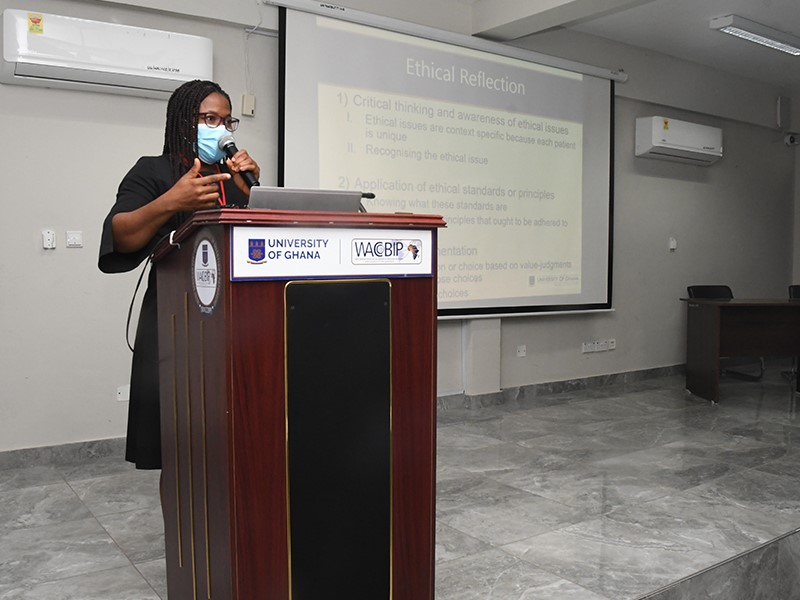 The workshop instructors and organisers included Professor Osbourne Quaye-Head, Department of Biochemistry Cell and Molecular Biology; Dr Peter Quashie, Senior Research Fellow and Deputy Director for Research at WACCBIP; Dr Gloria Amegatcher, a Postdoctoral Fellow at WACCBIP; Dr Koby Sarpong, Dr Paulina Tindana, a Bioethicist at the School of Public Health, University of Ghana and Dr Justice Yankson, Vice President of the Ghana Medical Association.
Others are; Dr Daniel Oduro-Mensah, Ing. Senam Tengey, from the Medical Waste Services Ltd, a subsidiary of the JOSPONG Group of Companies; Dr Theresa Manful Gwira, Coordinator, Graduate Admissions and Examinations at WACCBIP; Dr Yaw Aniweh, Senior Research Fellow and Head of Technology at WACCBIP; Joyce Ngoi Next-Generation Sequencing Manager, Dr Lucas Amenga-Etego, a Senior Research Fellow; Francis Dzabeng, Data Manager and Collins Misita Morang'a, a Bioinformatician at WACCBIP.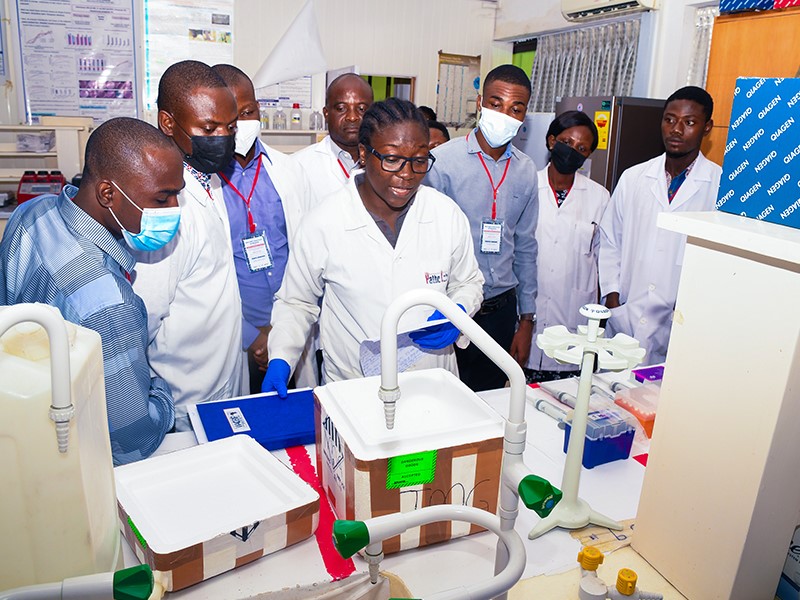 The participants were taken through bioethics, medical-legal issues related to the laboratory, specimen management, genome sequencing, medical waste disposal data management, and antigen/antibody testing.
They were also taken through practical sessions on protein expression, genomic sequencing, and a microscopy rotation session.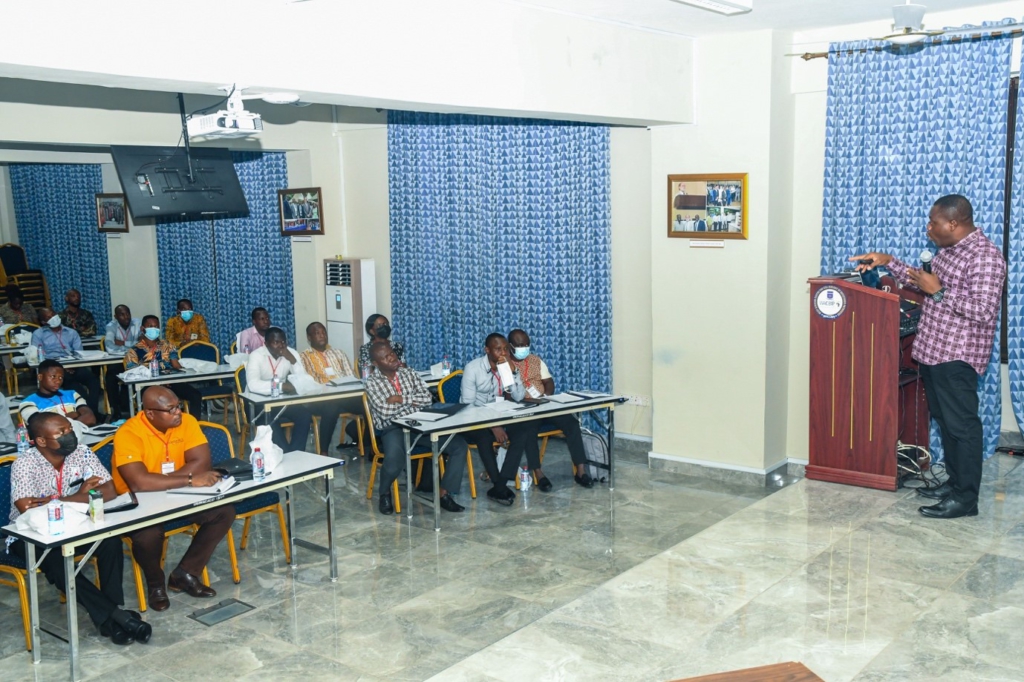 The workshop's final day was dedicated to a special session on bioinformatics, where participants were prepared for the influx of data, associated methodologies, and data-driven projects against the backdrop of advances in computers for the tech industry and convergence between computer technologies and data and emerging high throughput molecular assays.
They proceeded to have a group session where they presented the analysis of SARS-CoV-2 sequencing data to bring the 3-day workshop to an end.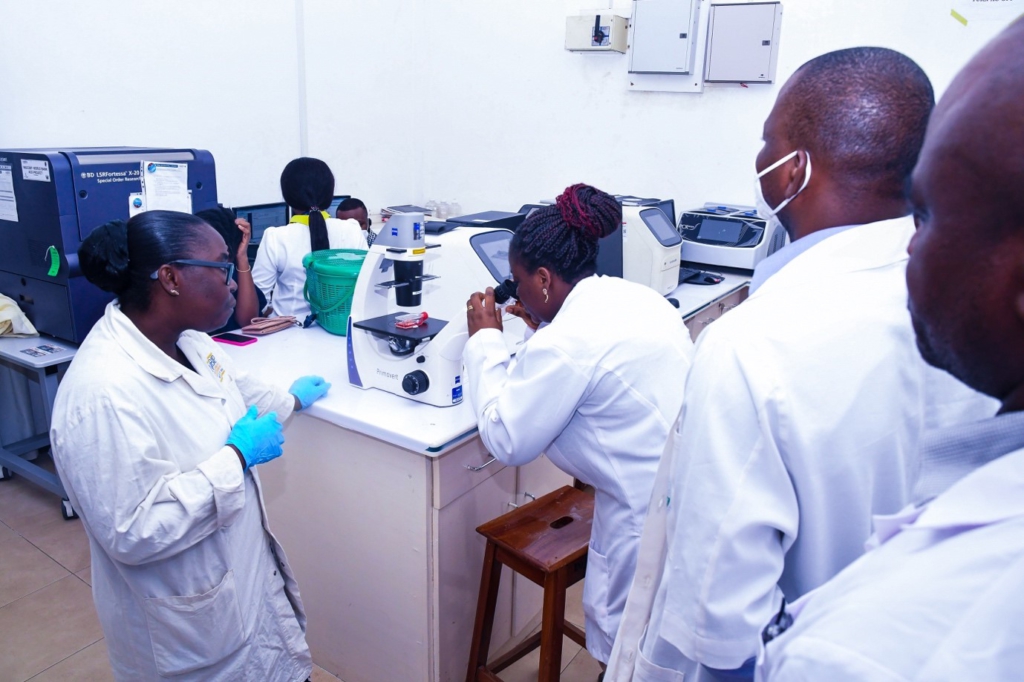 The workshop was a huge success, garnering acclaim from participants. The following are the impressions some participants made of the workshop:
"This is my first time attending a WACCBIP workshop. It is also my first time attending a workshop of this nature where they infused practical with theory. It has been a one-of-a-kind workshop," said Emmanuella Dentaa Asibuo of the SDA Hospital
Another participant, Eugene Kwame Abugre-Bawku Presbyterian Hospital, said: "The workshop was very interactive. It has provided us with information on a variety of topics. The resource people were likewise up to the task. We will also educate our colleagues on what we have learned here."
"This is my first time coming to a WACCBIP workshop. The workshop was beneficial. The organisers and resource people were fantastic. I like how the resource persons limited medical jargon for easy comprehension," said Prince Minkah-St. Peter's Hospital.
"This workshop has been beneficial. It has enlightened us. The facilitator did very well. I will implement what I have learned here when I go back, laboratory manager at St. Gregory Catholic Hospital, -Francis Opoku Gyebi, stated.