Fifty-four years ago today in Kingston, Jamaica, the special 4x100m quartet comprising Bonner K. Mends, Ebenezer Charles Oko Addy, James Aryee Addy and Stanley Fabian Allotey won gold for Ghana in grand style at the 1966 Commonwealth Games.
The young and energetic Ghanaian athletes set a games record, and denied hosts, Jamaica, of gold.
Aside the exploits of Ghana's only golden 4x100m quartet on the international stage, a key member of the team, Allotey, was in the spotlight after he snatched gold in the 220 yards in a record of 20.06 secs on the closing day of the event.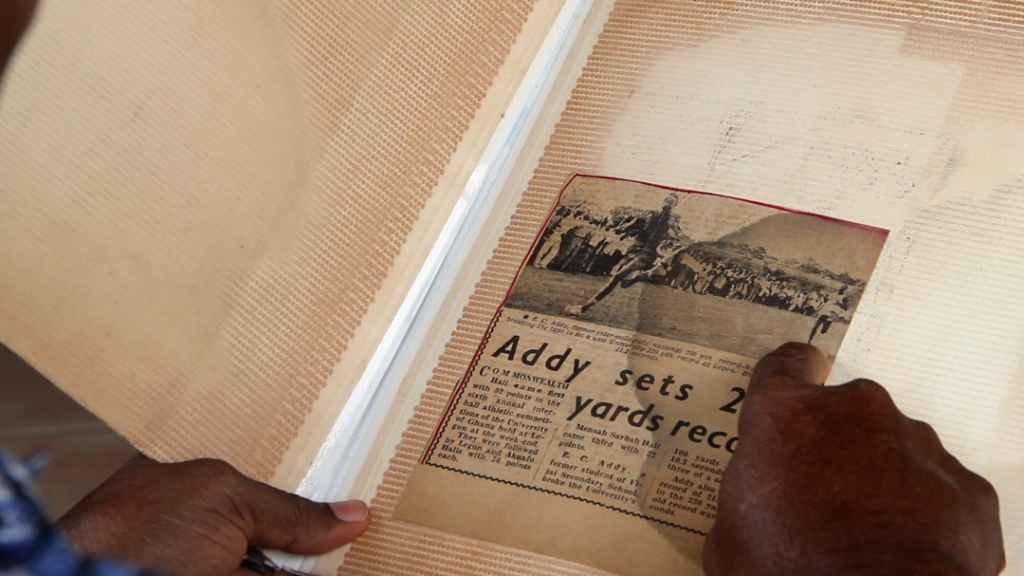 Ghana has competed at 16 different Commonwealth Games, beginning in 1954 and missing only the 1986 Games in Edinburgh.
Ghana's medal haul at the multisport event stands at 57, including 15 gold, with all but one of those medals coming in athletics.
Ghana's 1966 success story on the tracks cannot be overemphasized because of the giants the golden quartet were up against. The gallant men who run the first and third legs, Mends and Aryee Addy have sadly passed on but Allotey and Oko Addy are still alive, residing in the United States and Ghana respectively.
Allotey has retired from active work after 21 years at Crompton Community College as a Matriculation and Transfer Specialist in the United States but Oko Addy is back home after several years away in the United States too.
To finally get to tell the wonderful story, I paid Oko Addy (nicknamed Daddy Long Legs) a visit at his home in Accra. At almost 80, and alone these days after the passing of his wife, Professor Ewurama Addy of the National Science and Maths quiz fame, Oko is now busy with church and says he has "special choir practice sessions" at home.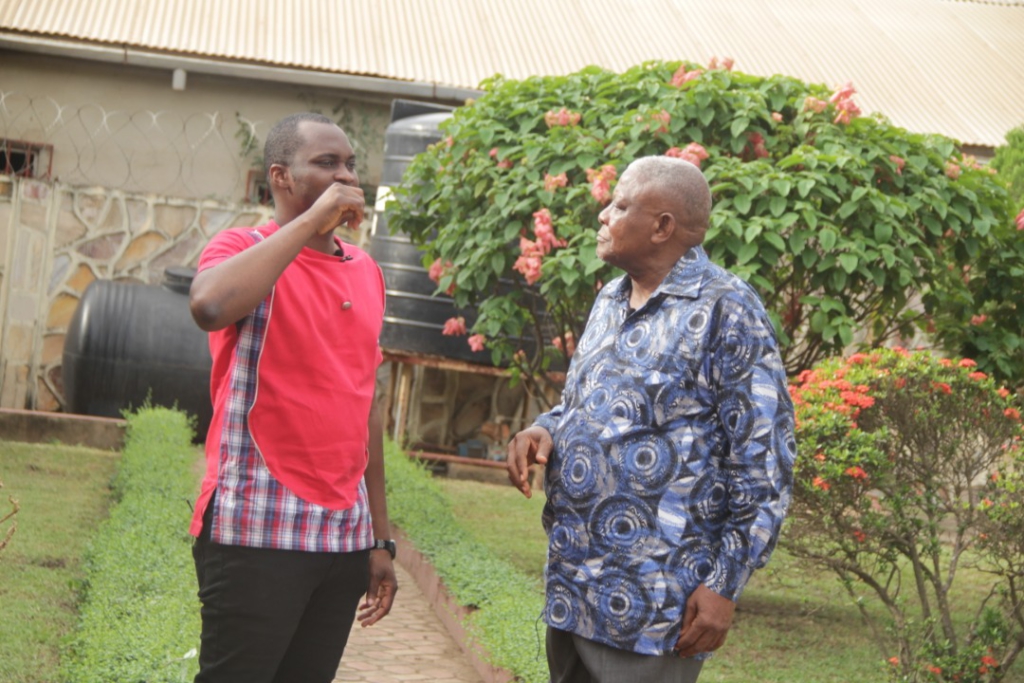 The big, and still strong legend with wide smiles told me about the success story of years back and at a time many doubted their prowess on the international stage, his narration kept me nodding all through. The name Oko Addy cannot be omitted when the roll call of Commonwealth gold medalists is listed. I asked him about his experience that day In Kingston and he answered as if he had authored a book waiting to be sold.
"At the Commonwealth Games, it was always between Great Britain, Australia, Jamaica with Ghana and Nigeria also lurking around. Despite the potential, not many people thought Ghana would win but we as athletes were very sure we could surprise the competition.
"At the elimination stages, Jamaica had the best qualifying times and before their home crowd, they were very confident they would win the final easily because among the six teams that qualified, they looked the strongest. All their four athletes had won individual medals while Stanley Allotey was the only one with a medal on our team."
"At the starter's gun, they took off with great speed. Bonner Mends started, I was in second place and that was where the event was won. I went ahead of all the other competitors and ensured that James Addy had a good distance to work within and keeping our lead. Finally, Allotey raced against the Jamaican he had beaten in that race. It was a tight contest between the two and by the time they were about 10 meters away from the finish line, it was too close to call."
"Allotey had to restrain himself and remain focused to avoid being overtaken by Jamaica who did well to catch up. We finished with a time of 39.8 seconds while they finished on 40 seconds with Australia coming third with that same time."
"I remember I just screamed and gave my colleagues a big hug. Sincerely, before then I thought that time was unattainable but then I began to think of what next would happen in the subsequent races. It was unimaginable and I struggled to separate reality from fantasy."
The feat chalked by Oko Addy and his mates has since not be replicated on the international stage – the closest any squad has come being silver in the late 70's and 80's. These days at the Commonwealth Games, Ghana has consistently failed to manage medals in athletics or very few in other disciplines.
The World Athletics Championships have not offered any joy as well in the last decade and more. To put it in proper context, since 1983 when the IAAF World Athletics Championships was instituted, Kenya has won 151 medals, South Africa 27, Nigeria 9 and Ghana has just two with none coming in the last ten years.
The 2009, 2011, 2013, 2015 , 2017 and 2019 World Athletic Championships ended with no medals for Ghana, after their success in the Africa Games (formerly All Africa Games), expectations were rife that the men's quartet of Sean Safo-Antwi, Benjamin Azamati, Martin Owusu-Antwi, and Joseph Paul Amoah would make the final of the 4x100m relay In Doha last year, but unfortunately for Team Ghana, they were pitted against some of the world's best runners which made it impossible for them to grab a spot in the finals.
Although their 38.24 secs finish in heat 2 was an improvement on the time they made to win gold at the African Games.
The country's first medal at what was then known as the British Empire and Commonwealth Games came at the 1958 edition of the games through high jumper Robert Kotei who won bronze with a jump of 2.00m. Kotei later became a soldier and a politician, and was tragically executed in the 1979 June 4 uprising in Ghana.
Oko Addy looked unimpressed about the gulf in class at the moment between Jamaica (a country they used to beat) and Ghana now. Of course, Jamaica, these days, produce world beaters and Ghana on the other hand are struggling to get recognized in athletics circles worldwide.
"I feel sad that the big prospect that Ghana had has been made to die. In the past, Jamaica had a strong presence in athletics but they were quite cautious when they came up against Ghana. But now, they are way ahead of us for the simple reason that they tapped the talent that they have, planned to be the best in that category and made sure that the things needed were provided."
"Things have improved and that should have been to our advantage too. Many more people have access to information on athletics, nutrition has improved, and there is technology as well as improved training facilities. We don't make good use of what we have. In fact, planning and organization are our bane."
While we hope administrators and government unite to change the current narrative, may we never forget to salute the efforts of the super quartet who placed Ghana on the map with hard work on 13th of August 1966, history's golden page.
---
For more updates on sporting news, follow #JoySports on Twitter (@joysportsgh) and Instagram (@JoySportsGH)