Residents in Okumakura, Nwane, and Abongo in the Krachi East Municipality have called on authorities to address their perennial challenge of access to potable water.
Though there are some boreholes sunk in these communities, residents say they do not produce enough water to sustain the residents while others remain broken down and abandoned for years.
"The population is more than the borehole. This abandoned one was started six years ago. The first one too has broken down. The other one across the road has also broken down with its metals rusting," a resident told JoyNews.
According to her, they had to queue for several hours just to get a quarter of a pan for domestic use, a situation that has caused them to resort to unwholesome sources of water.
Currently, the residents say they are forced to share a stagnant pool of water with living organisms, including herds of cattle in their areas, after which they use alum to help purify the brown-look water.
"This one, we add alum to it, then it settles down for washing. This one because of the insects, we use our scuffs to sieve it and then drink."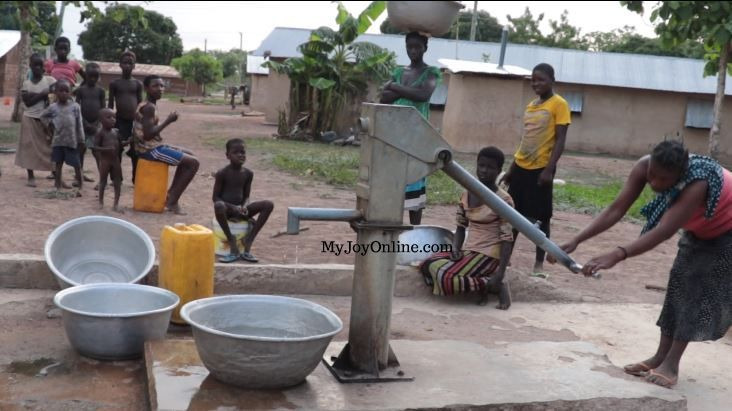 School children in the communities are not spared from the challenge as they are mandated to either stay up late or wake up early to struggle for water, a position they say is affecting their academics.
After a few scoops, in one instance, a dead toad was found, allegedly killed and dumped in by herdsmen to discourage the residents from depending on it so their animals can have full access.
"Our main problem here is water. It is a little better during the rainy season. We struggle with animals all the time and the water is mostly contaminated. I am a herbalist and my clients do not have water to drink whenever they come around. We are just appealing for potable water," a herbalist in one of the communities voiced.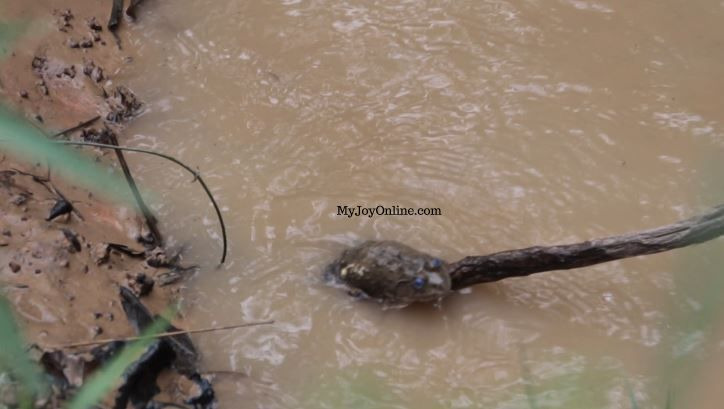 At Nwane, residents queue for water at the only functioning borehole in the community. Just as Okumakura, it contains insufficient water. Those who cannot afford to wait for hours walk about an hour an hour just for this, equally unwholesome.
The residents, mostly farmers, say the lack of potable water in the community is affecting their farming activities.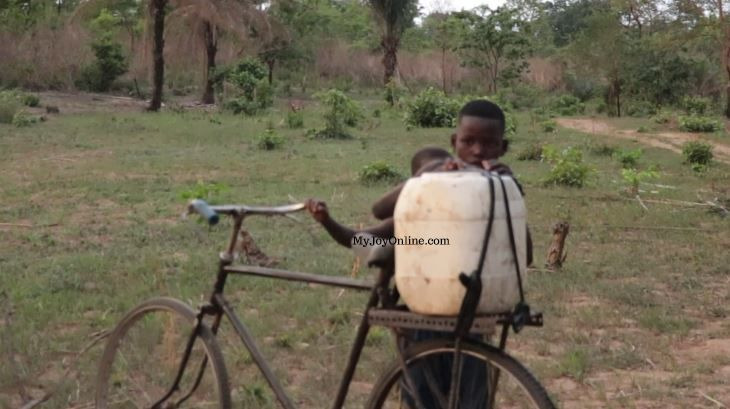 "The water I would take to the farm is a major problem. I have not taken my bath since I came back from the farm because there is no water.
"Even our children are at home and there is no water to bathe them. We need government urgently to help us else we are miserable."
Until these and many rural communities get access to potable water, they continue to depend on the unwholesome ones that would have a consequential effect on the government budget.
DISCLAIMER: The Views, Comments, Opinions, Contributions and Statements made by Readers and Contributors on this platform do not necessarily represent the views or policy of Multimedia Group Limited.