Today marks exactly 45 years that David Kotei, popularly known as D.K. Poison won Ghana global recognition through sport by annexing the WBC featherweight title.
Of course, it was considered an almost impossible task, knowing that a contender from a West African nation had gone into California to face a demigod in boxing. In fact, some pundits regarded him greater than Mohammed Ali at the time. The champion, Reuben 'El Puas' Olivares of Mexican descent had amassed a record of 80 wins and five losses.
It is, however, interesting that on D.K. Poison's 45th anniversary; he is owed an amount of $45,000 by the Ghanaian government. An amount he willingly loaned to the state from his fight purse to perform a humanitarian duty.
He is yet to be paid the amount and this seems to be overshadowing the celebration of the gallant achievement which shot Ghana greatly on the global scene at a time when the nation had major economic challenges. President Akufo-Addo has agreed in principle to have the money paid but this is yet to be done.
An upcoming Joy News/ Joy Sports documentary, The Boxing Loan, which will be aired on Joy News (DStv 421 and free-to-air), Monday, September 21, 2020, explores these circumstances and celebrate the anniversary of the historic annexation of the world title.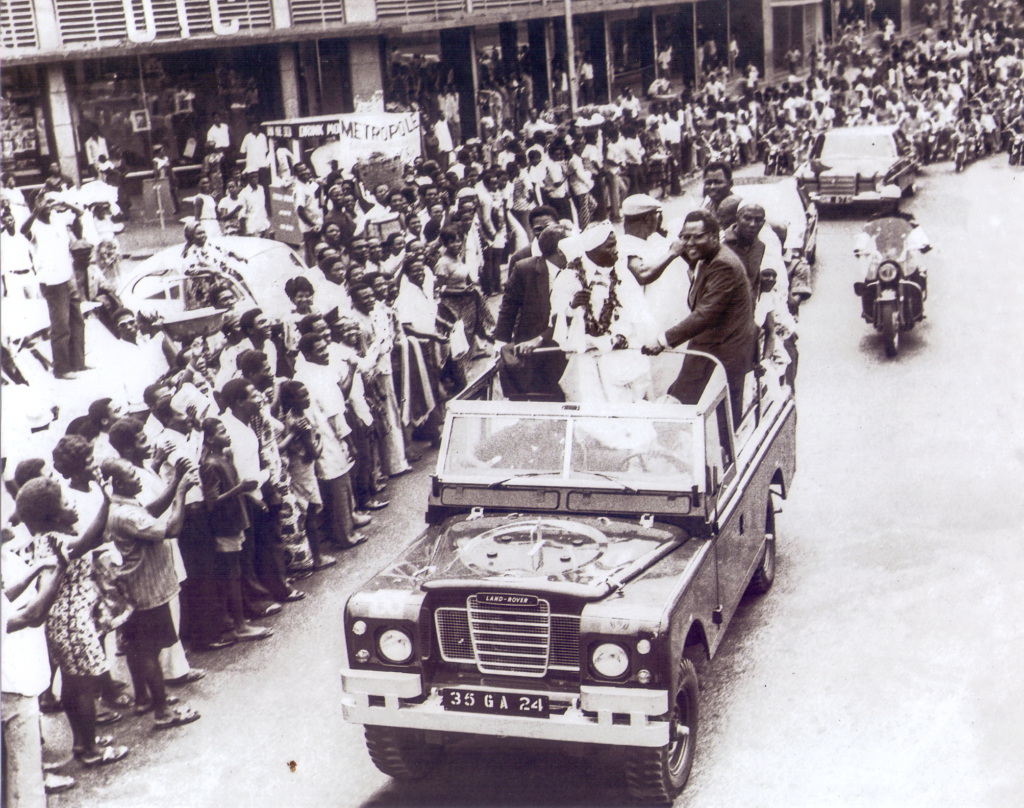 D.K. Poison the young boxer from Ghana, who had, at the time, won the Africa and Commonwealth titles was the hungrier of the two. He outwitted the promoters and the camp of Olivares in the build-up to the bout staged at the Coliseum especially with their tricks.
First it was the planned exposure of DK. Poison to the extremely low weather temperatures to possibly affect him. Their reason was that D.K. needed to do some public workouts to compliment the publicity plan for the big day. But the young Ghanaian rejected and insisted on having this training in a more conducive and enclosed space. This was granted.
Secondly, some spies disguised as sparring partners were sent to his camp to possibly pick information on his fight style and any possible threat he could pose to their highly-revered champion.
The very smart D.K. Poison hardly did anything extra and hardly exerted any extra energy during these sessions. Others spies were also placed in his camp but they hardly got anything major on the Ghanaian.
In fact, one of the spies returned to Olivares with information that D.K. liked to drink beer a lot and slept a lot. The Mexican born world champion was convinced he could put D.K. Poison to bed early
Thirdly the Olivares camp also planted some beautiful women on the Ghanaian contender's corridor to hopefully seduce him. But he was focused and wanted the title so badly that the 'distraction' hardly got his attention.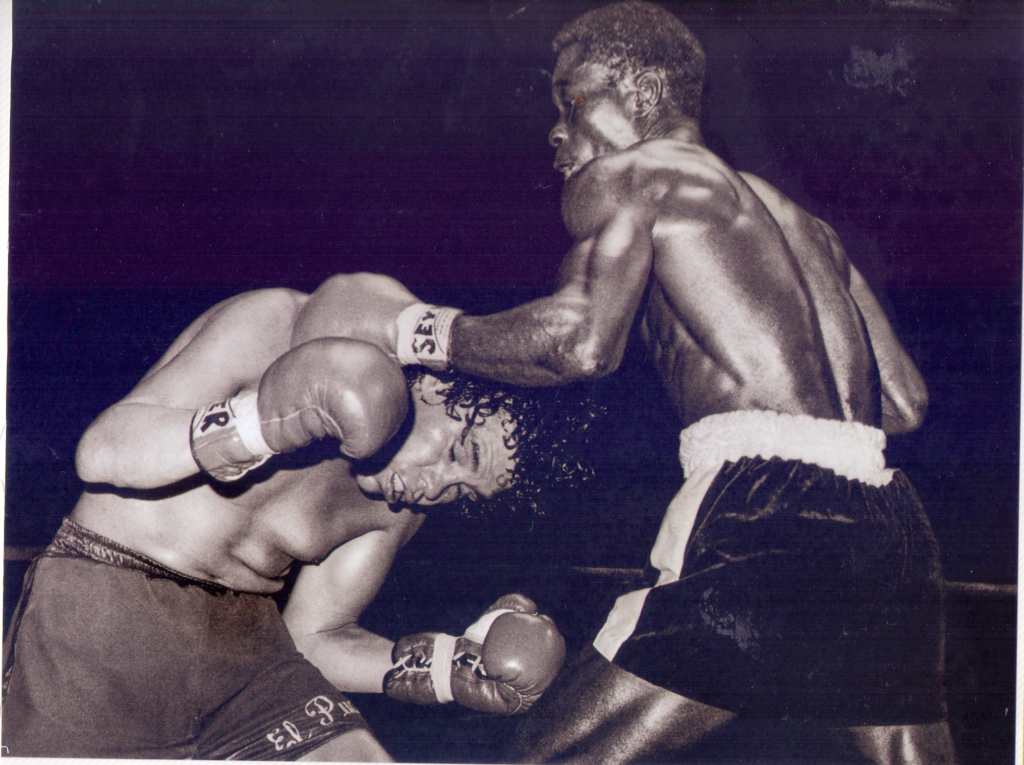 Years on D.K. Poison is still very hale and hearty and has three daughters and a grandson. Unfortunately the mother of his children passed one and will be buried soon. He lives with his family in a property awarded him by the state for winning the world title in Teshie-Nungua, a suburb of Ghana's capital.
Major Honours
He started the journey with the Ghana Featherweight title in 1969 after defeating Asebi Boakye. In 1974 he moved a notch higher by annexing the vacant African Boxing Union (ABU) title in 1974 after defeating Taher Ben Hassen.
He had another stint with it in 1977 when he defeated Laurent Bazie in Accra. Commonwealth title honours came in 1974 after he overcame the then champion, Evan Armstong.
The biggest of them all which has elevated him to legendary status is the WBC featherweight title in 1975. And based on that monumental achievement, he was decorated with the Grand Medal of the Republic of Ghana the same year by the then Head of State General I.K. Acheampong.
Messages of goodwill from characters in documentary
I knew D.K. Poison when I was 16 years old. Our coach Attuquaye Clottey was his trainer. We sparred with him and we prayed he'd bring the world title to Ghana. We were so happy when he won the title because we believed that it was possible to do it. I love him so much and we have a special relationship. – Azumah Nelson, Hall of Fame Inductee.
It's a big deal, D.K. 'wo mli da bo shi' (we a grateful to you in the Ga language). We love you. This achievement cannot be measured because it was very difficult to get such opportunities with the main sanctioning body at the time. I wish to appeal to the President to make good of the promise to pay back the loan to him even if it's on humanitarian grounds so he can take care of some of his needs" – Ekow Asmah Author, A celebration of Ghana's World Champions
Once again congratulations on being the first-ever Ghanaian world champion in any other sporting discipline. We are glad that he is still around so we can celebrate him. It is our hope that the government will pay him the amounts he can sleep in peace and also go to his grave a happy man. Peter Zwennes Esq. – President Ghana Boxing Authority.
That victory was iconic and is still very important in the history of boxing and sports in this country. I think it will remain forever a tribute to his courage and gallantry winning the title before a hostile crowd in Los Angeles. It was a huge tribute to his sense of mission and resilience. He lifted this country up. H.E. Amarkai Amarteifio, Former Sports Minister of Ghana.
I am so excited about it. As a young boy, I started training at the Taylor Gym in New Town where D.K. Poison used to train. Celebrating him is a great thing for me. He was one of the people who inspired me to choose boxing. Recently I watched him on tv going over some of his fights and it was wonderful. The young boxers of today must be shown some of these tapes of such great boxers so that they can learn something. – Nii Lante Vanderpuye, Former Sports Minister
We must name a major monument or edifice after him. When you go to Kaneshie, there is the Azumah Nelson Complex, so why not the man who started it all and paved the way? He brought us so much joy and helped us a great deal when the country was in difficulty was well. We were in difficulty and everyday commodities were scarce. It was later that I learnt his money was used to purchase the items. We must pay the money back to him and honour him. Mr E.T. Plahar, retired civil servant
D.K. Poison's is someone who set the marker in the sand to know that yes we can do it. This is not something we promised him, it is money we owe him so let's pay it. I don't know why I have a feeling President Akufo-Addo will pay the money because he likes to get things done right. Nii Okai Nunoo – Consultant Bukom Boxing Arena