Five persons are reported missing after crossing the Offin River at Achiase, a community in the Nyinahin area of the Ashanti Region.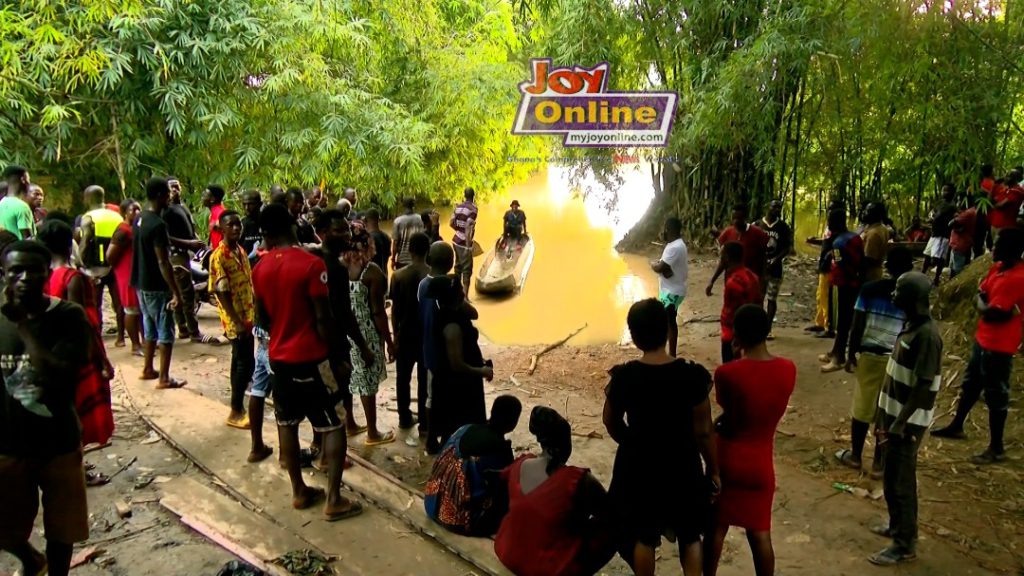 Eyewitnesses say nine persons were earlier trapped on the river on Friday, but four were rescued.
Several rescue teams have been frequenting the river to no avail.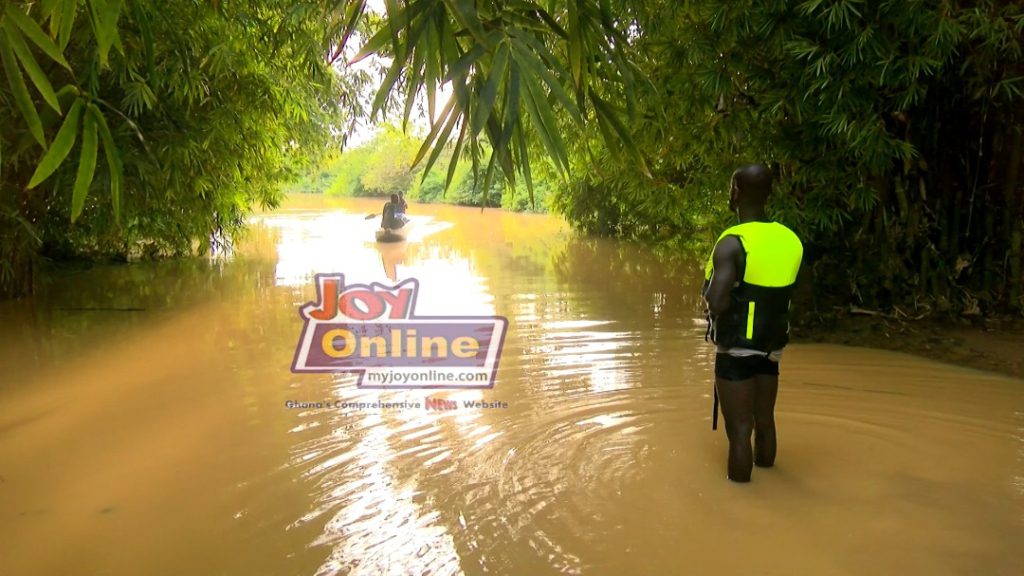 Predominantly farmers, community members have their farms and property beyond the Offin River in the Achiase community of the Atwima Mponua District.
Crossing the river to find their means of livelihood has been an age-long routine. But residents say the river has overflown its banks in the recent heavy rains.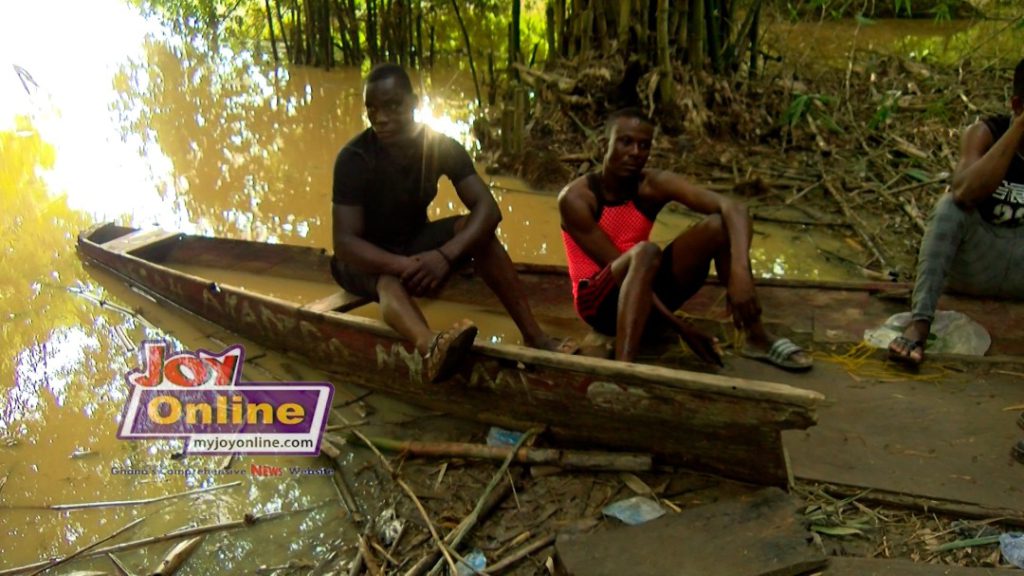 Nine persons got trapped in the river when the canoe they were using to cross capsized. Four were rescued but the five are yet to be found.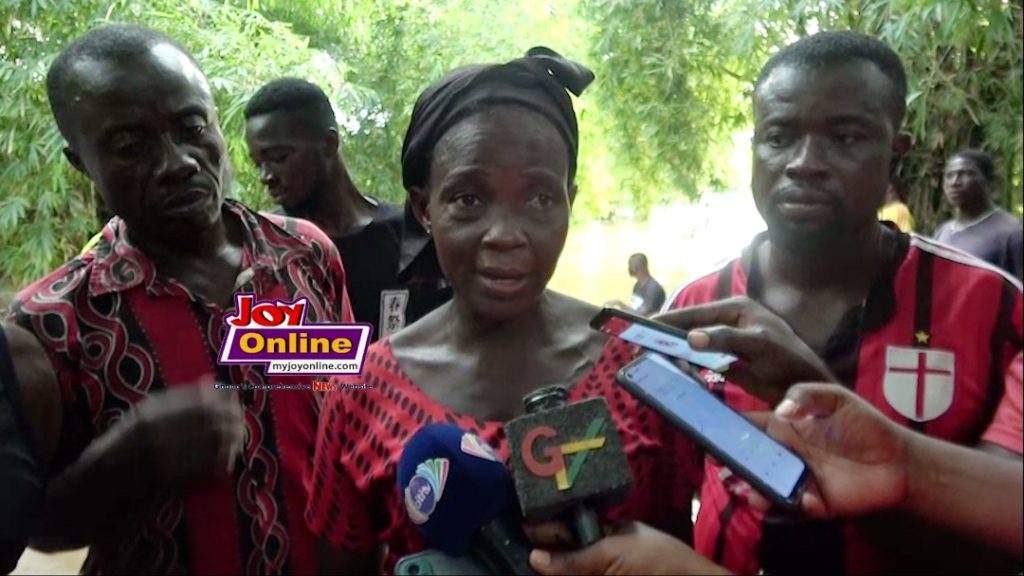 As the colour of the Offin River continues to become yellowish, some people have blamed the activities of illegal miners for the fruitless rescue effort.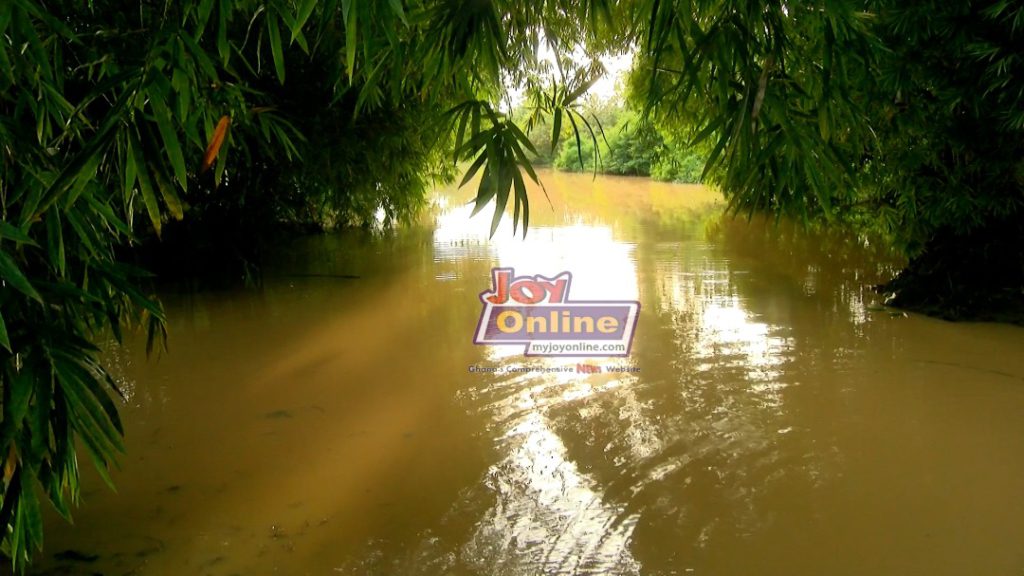 Meanwhile, the Unit Committee Chair, Daniel Adu wants authorities to honour their promise to give them bigger canoes to shuffle between their farms and homes.
The search and rescue efforts continue.