Several acres of cocoa farms have been ravaged by fire in the Kadjebi District in the Oti Region.
The fire, which swept through the farms, burnt budding cocoa trees and unripe fruit forcing the farmers to pluck the pods down.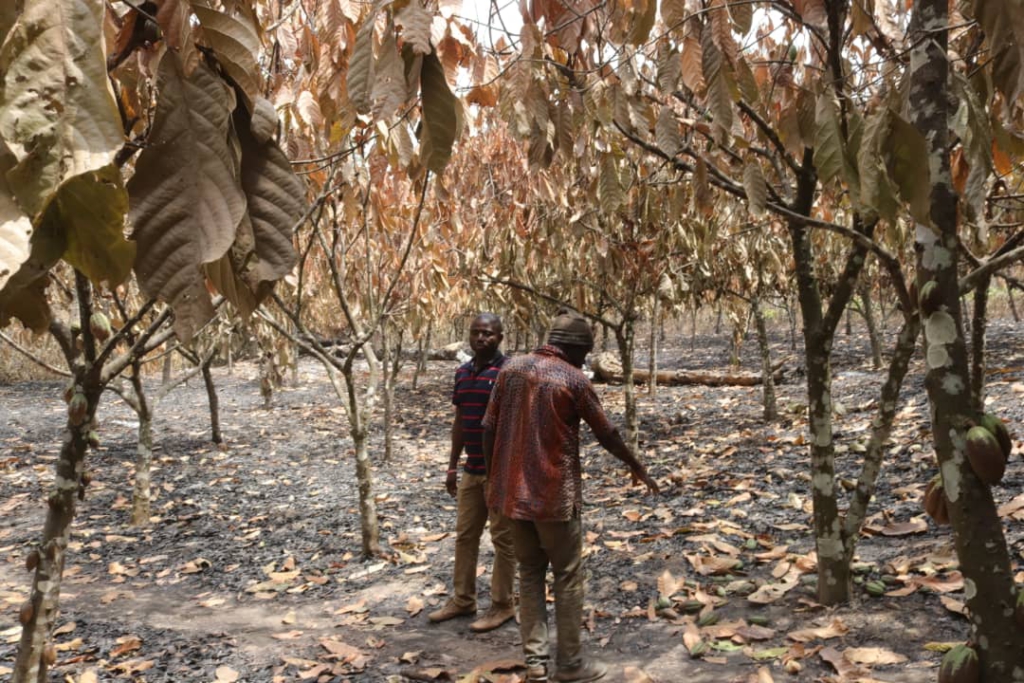 The most affected people to have reported the disaster to JoyNews were some cocoa farmers from Dodo-Amanfrom, a farming community in the district.
Assemblyman for the Dodo Amanfrom electoral area, Philip Obonie, stated he suspected the Fulani people close to the community.
He further lamented to Joy News' Peter Senoo how the mishap will gravely affect their income in coming months.
"We are losing close to ¢8,000 that is from the proceeds of what we sell," he said.
Meanwhile, other economic plants affected by the fire were banana, cocoa yam, and plantain. These are plants the farmers rely on for survival.