The South Dayi MP has cautioned the Acting Inspector General of Police (IGP), COP Dr George Akuffo Dampare, not to be partisan in discharging his duties.
Rockson Nelson Dafeamekpor, speaking on JoyNews' AM Show on Thursday, said the acting IGP can, however, be political since he was appointed by a political leader.
"He can be political because he owes his appointment to a political actor, but he shouldn't be partisan," he said.
He advised that, "given the nature and character of our politics, he may be an NPP, but as soon as you become an Acting IGP, you don't have to approach your work in a partisan manner…so that when there are infractions and the offenders are NPP, you let go [but] when they are NDC or CPP you let the law take its course, that's the difference."
COP Dr George Akuffo Dampare was appointed by the presidency on Wednesday, July 21, to take over from James Oppong-Boanuh with effect from August 1, 2021.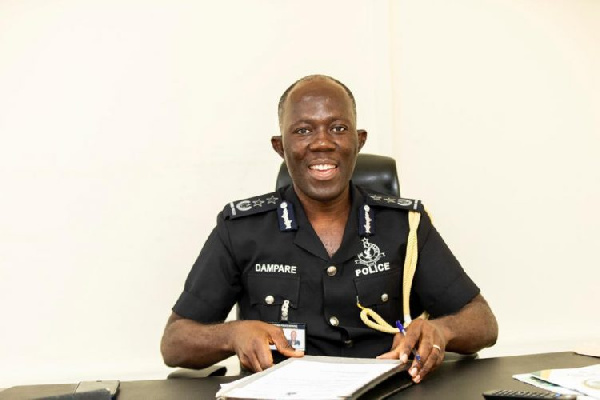 Mr Dafeamekpor, congratulating the Acting IGP said the Police have "taken a lot of flak these days, crowd control issues and all that, brutalisation of MPs when we are simply walking to go and present petitions."
He said with the recent occurrences denting the image of the Service, "I wish he comes to this position with a new paradigm shift in the Police Service."
COP Dr Dampare rose from a constable in 1991/1992 to an Acting IGP, almost 30 years later, an achievement the South Dayi MP views as remarkable.
"I wish him all the best. Because within the Service, it takes an average of four years to move to the next rank.
"So if you do the calculation, it means that in 30 years he should just be jumping to about six positions so that's what makes it very, very phenomenal," he said.
The South Dayi MP, however, expressed concerns about the rate at which heads are appointed only as acting leaders.
"I am increasingly becoming uncomfortable with the issue of acting capacity, we had an IGP who was in an acting capacity, we want to replace him and we are replacing him with someone also in an acting capacity."
According to him, "a lot of CEOs are in an acting capacity" noting that such situations do not bring firmness to the running of these institutions.
"It doesn't bring stability to the institutions because they are always jittery, they are unable to take firm decisions and it's a new phenomenon and we need to check it.
"When do they get to serve in a substantive position?" he quizzed.