Yawa Dometsi is descaling her fresh fish stock for the day's business at the Beat 9 pedestrian border post in Aflao.
She is surrounded by her three children who would have been in school if not for the closure of schools due to the coronavirus pandemic.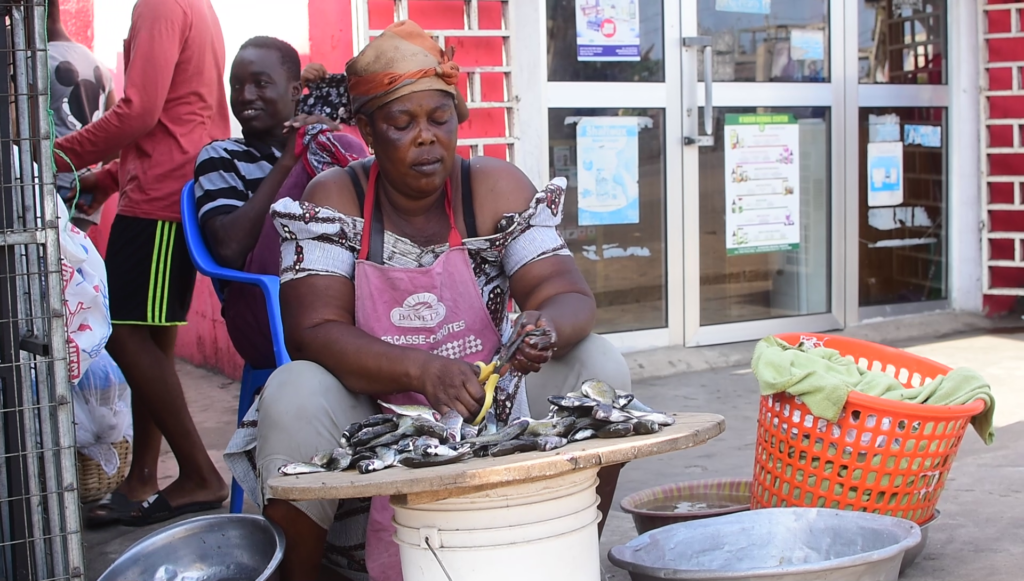 Yawa explains she has been in the fresh fish business for decades and has never witnessed a drastic decline in sales as recorded during the outbreak. 
She lamented how she struggles to feed her family adding, "most of the time I had to return a greater portion of the fish stock home." 
"If things continue like this, how will my family survive?"
The closure of the country's border to prevent importation of the coronavirus, has crippled local economies of communities along the country's border and Aflao in the Ketu North Municipality of the Volta Region, is no exception.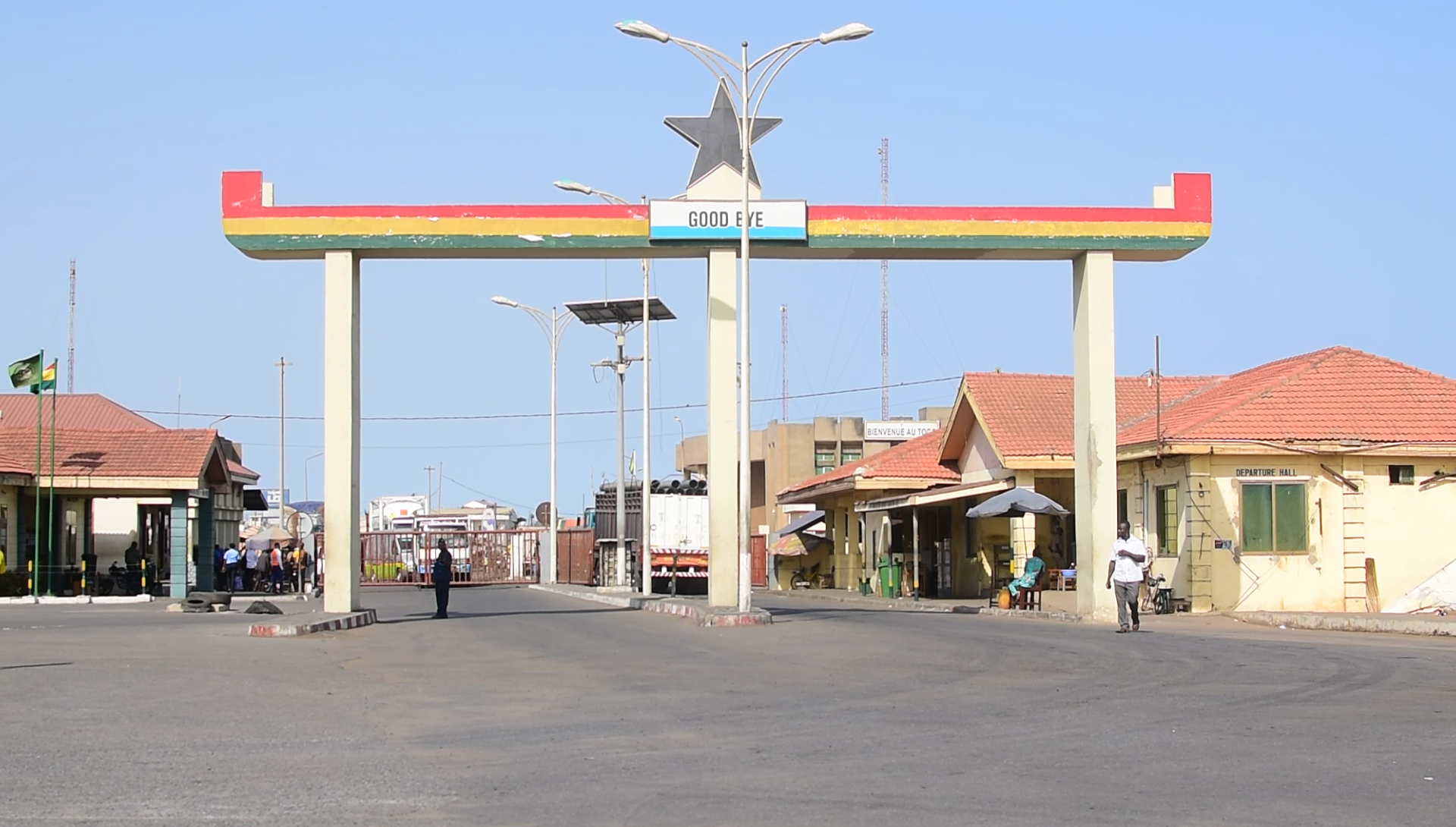 Residents like Yawa are beginning to feel the brunt of the decline in economic activities, which ha adversely affected their livelihoods. 
One major economic activity – operating of commercial motorbikes – which has kept food on the tables of the majority of youth in Aflao, has taken a nosedive.
"These days we don't get passengers to pick at the border," bewailed Emmanuel, a commercial motorbike operator.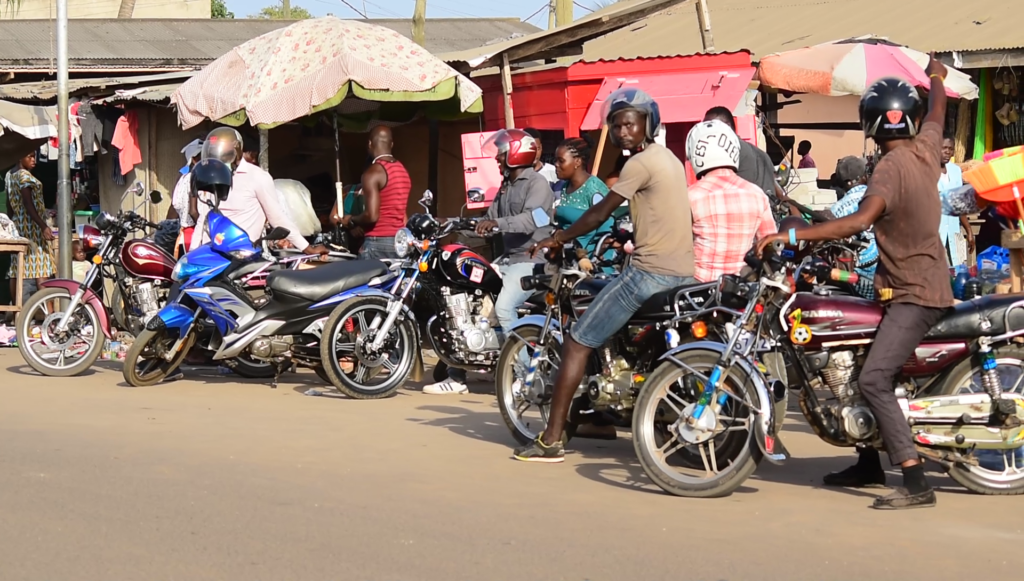 He narrated how difficult it has been for him to care for his pregnant wife and family, since the closure of the border. 
"From the look of things, we will die out of hunger and not coronavirus," he concluded. 
Just like Emmanuel, there are several other youths who are alarmed by the turn of events in the border community.
Traders at the Aflao market are not spared the economic effects of Covid-19.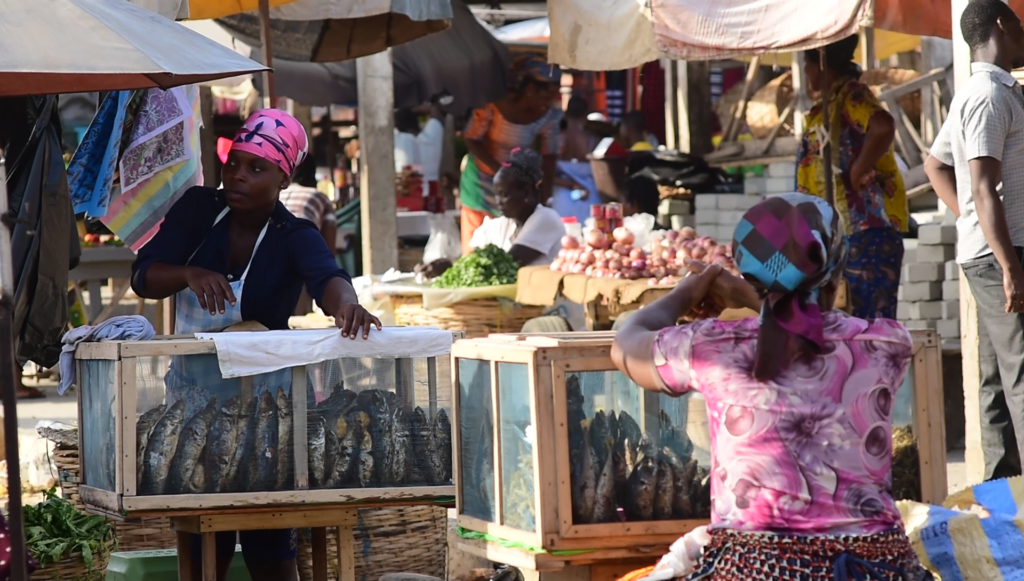 They fear the closure of the border might lead to food shortage since they purchase most of their stocks from Togo.
"We are beginning to experience a shortage of rice and other processed foods that we normally buy from Togo. Due to this, I want to urge the government to allow trucks to continue to bring us tomatoes, maize and other foodstuffs," said Awo Kuenyedzi, a leader in the Aflao market.