The Evangelical Presbyterian College of Education (AMECO) in Amedzofe in the Ho West District of the Volta Region continues to suffer a serious infrastructural deficit.
The school is unable to accommodate the increasing student population, as it lacks classroom blocks, dormitories and bungalows for the staff.
AMECO was one of the earliest teacher trainee institutions established in Ghana.
There had been continuous growth in student enrollment, with over one thousand students currently on admission.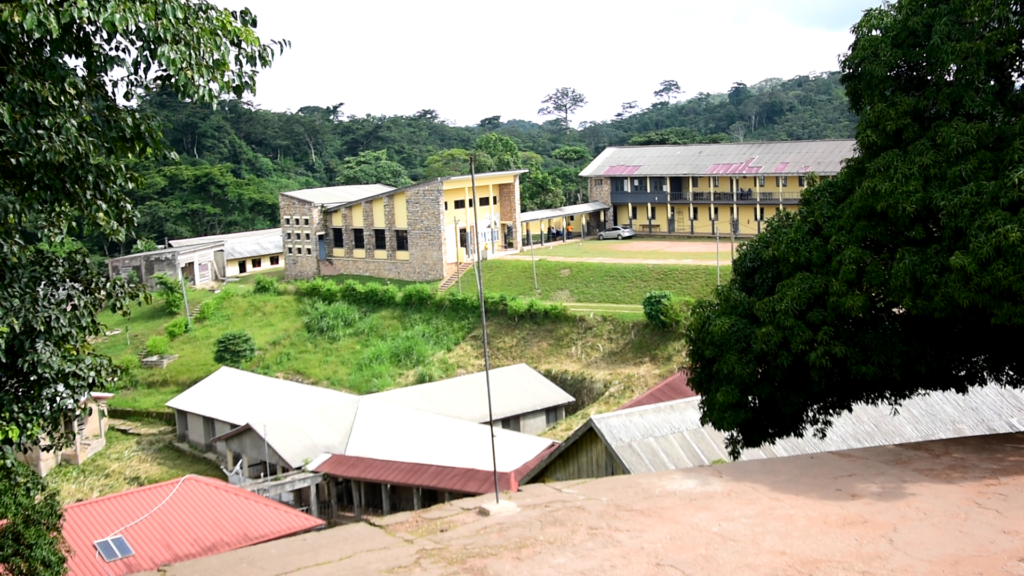 This development is taking a toll on the infrastructural capabilities of the school, as it still relies on structures erected at the inception of the institution, some 75 years ago.
Staff Accommodation, administration block, auditorium, and more spacious classrooms are the immediate needs of the institution.
Management was compelled to construct an annexe administration block – with internally generated funds – to create extra working space to enhance productivity.
The Principal of the E.P College of Education, Dr. Dickson Tseh, detailed how school gatherings are held in the open because no facility on the campus is large enough to accommodate the school's population.
"Most members of faculty travel from Ho to the campus in Amedzorfe, to work . This is because we don't have enough bungalows to accommodate everybody," he added.
He was, however, grateful for the government for introducing an initiative to ensure all teacher training colleges have adequate accommodation for students.
"Recently, we have signed documents proving that the government is committed to getting us a 300-bed capacity hostel for all the colleges of education", he explained.
Another challenge of the institution is the preservation of food, as the kitchen lacked a refrigerator.
Given this, the 2003 year batch of AMECO, presented a double chest freezer to complement the work of the kitchen.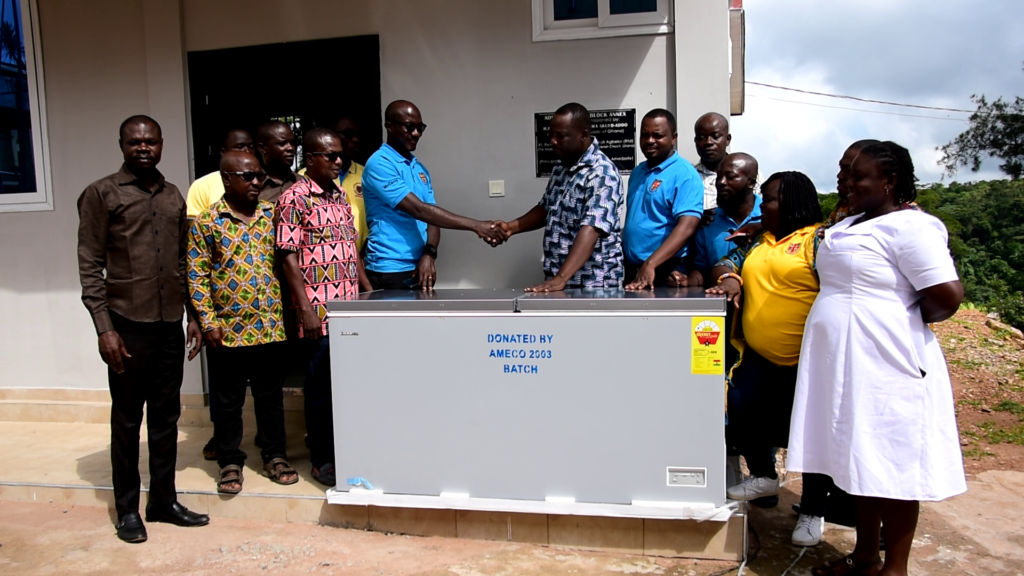 A member of the Year batch, Mawunyo Agbe, entreated old students of AMECO to help solve the infrastructure challenges of their alma mater, to restore its glory.
The government honored its promise of providing a bus to aid the transport of students and staff.