With the passage of the Executive Instrument that criminalises the non-wearing of mask in public, attention on other protocols appears to have diminished.
The National Commission for Civic Education (NCCE) in a bid to awaken the consciousness on the other importance of all other safety protocols, has initiated a campaign in that regard.
Speaking on Volta region-based Swiss FM on Wednesday, June 24, the Deputy Volta Regional Director of the commission, Oral-Robbert Amenyo pointed out that it is a combination of the protocols that would decrease the chances of one contracting the Covid-19 disease.
He further explained that it would make no sense for individuals to invest all effort into wearing of mask only for the person to contract the disease because his or her hands were contaminated as a result of non-washing or sanitizing.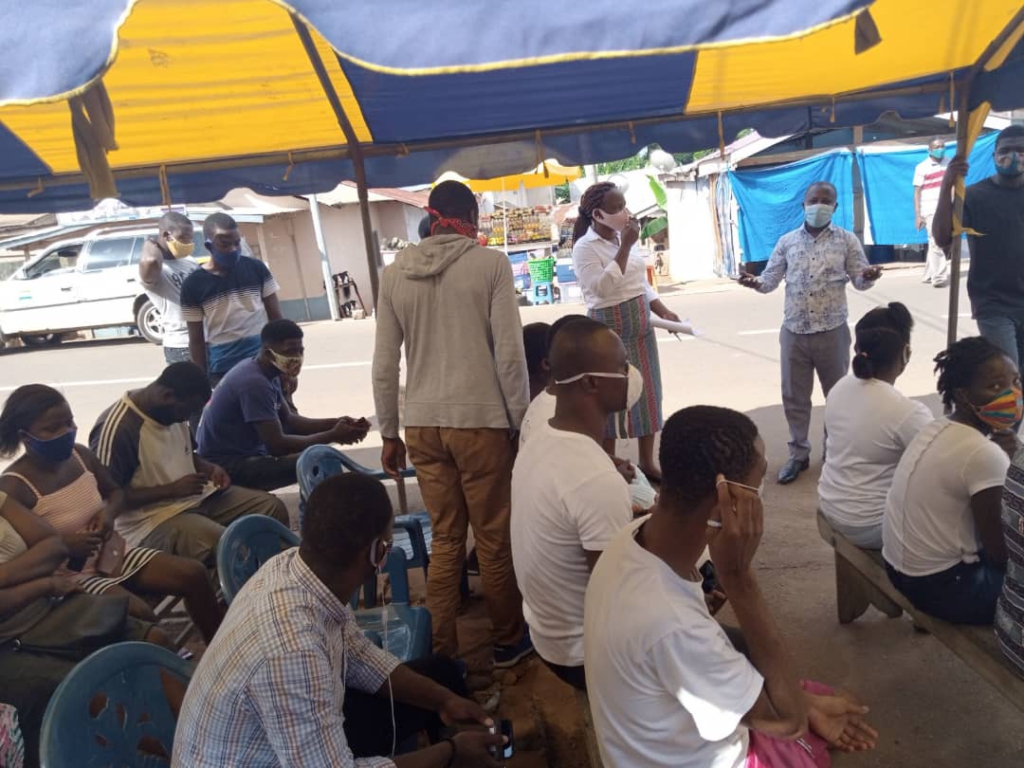 "Any of the protocols that is left out, gives a 20% chance of contracting the disease. So if you leave out 2 it means you give yourself a 40% chance of contracting the disease.
"It means the more protocols you leave out, the higher your chances of contracting the disease," Mr Amenyo said.
According to the Deputy Regional Director, anyone who religiously adheres to all the protocols has very limited chances of contracting the Covid 19.
The mandatory wearing of face mask has caused some sections of the public to wrongly wearing the mask just to exhibit it for proof of possession.

Mr Amenyo pointed to the fact that it's not enough having the mask but it is necessary to wear it the right way. He admonished the public to adhere to the directive of mask wearing so as not to fall short of the law.
He went on to remind the public of the other safety protocols which include; hand washing, social distancing, frequent use of sanitizers, avoiding large gatherings amongst others.
The NCCE in the Volta region since the beginning of the first quarter of this year, has been engaging the public on Covid-19 issues through radio engagements, van announcement, community information centers among other channels.
The fruits of the engagements are gradually showing as one can observe that adherence to safety protocols is improving though slowly.