The Black Stars of Ghana are set to take part in a four-nation tournament in June as part of their preparations for the 2022 FIFA World Cup.
The four-nation competition is dubbed Kirin Super Cup 2022 and will be hosted by Japan between Friday, June 10 to Tuesday, June 14, serving as build-up to the World Cup.
The Black Stars will face the likes of Japan, Chile and Tunisia. Among the four nations to be involved in the tournament, only Chile failed to make it to the Mundial, which will be held in Qatar later this year.
Ghana will play Japan in the opening game of the friendly tournament on June 10 while Chile and Tunisia go head-to-head in the other game.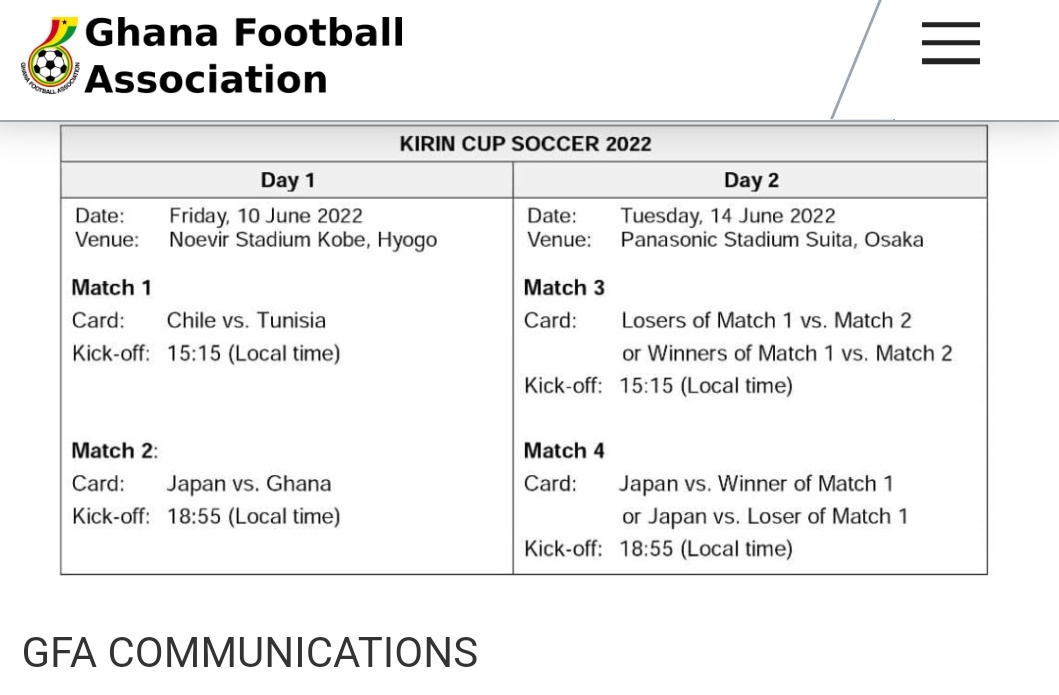 Black Stars will then take on African counterparts, Tunisia or Chile in their next game regardless of the result of their fixture against Japan.
The Noevir Stadium in Misaki, Hyogo-ku, Kobe and Panasonic Stadium will be used during the tournament.