Student of the Kadjebi-Asato Senior High School (KASEC), in the Volta Region, have been urged to be good ambassadors of the school as they step out of Senior High School.
In less than a week, the ongoing West African Secondary School Certificate Examination (WASSCE) would end.
Although some fewer numbers from the Visual Arts classes have finished, the larger number of students would be completing by the end of this week, September 4, 2020.
It is in this regard that the management and leadership of the old students' union of Kadjebi-Asato SHS organised a religious mass and induction ceremony for the students who are just about leaving school to get them both spiritually and psychologically ready for the outside world.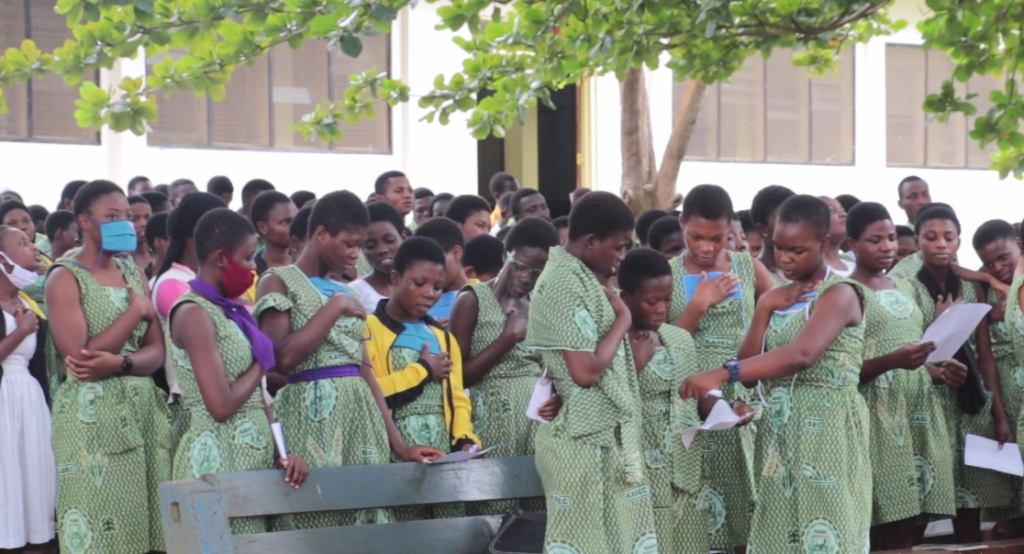 Admonishing the students during the mass church service, the headmaster of the school, Rev. Father Daniel K. Lenwa (SVD) implore the students to "believe in God who is behind the universe."
Kadjebi-Asato Senior High School just about a week ago was in the news for the wrong reasons; some of its students have burgled the bungalow of an assistant headmaster who is in charge of Welfare issues in the school, while others also stole fowls of teachers and prepared meals with them in the various dormitories in the school.
Making a public comment on the matter for the first time during the ceremony, the headmaster asked for forgiveness for those who stole fowls of teachers.
He said such acts have the propensity to urging those involved to do worse things that could end them in bigger troubles in the future.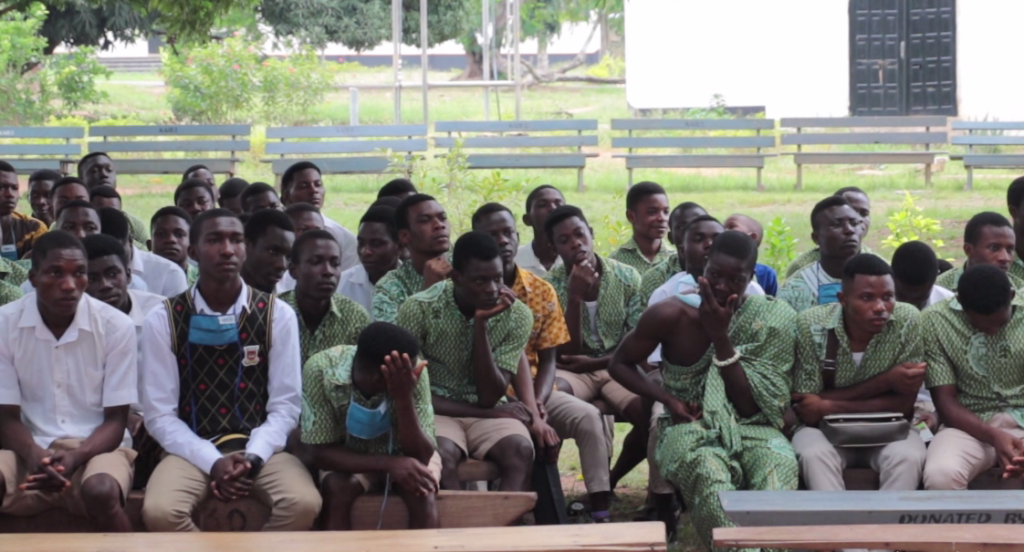 "We know some of the fowl thieves; let's pray for them to change. They may go and steal someone's goat and get killed, so let's pray for them".
Preaching at the ceremony, Rev. Father Martin Akpedonu urged students to be honest as they get back into society. He also asked them to be humble and truthful at all times as these virtues pay over time.
The leadership of the Old Students' Union of the school inducted the completing students into its Union assuring them of greater opportunities ahead.
The President of the Old Students' Union, Lawyer Michael Oteng, urged the students to be good stewards as they leave school. He also bemoaned the falling standard of discipline in schools in recent times.
He said some eminent committee of old students would be visiting the school from time to time to ensure the high standard of discipline they used to enjoy at their time is restored.
The School Prefect, Etornam Adzei and the Girls' Prefect, Francisca Abotasen said they are inspired and expecting a positive outcome from the union.
They also believe the pieces of advice received would help cope with the challenges ahead of them.