Asante Kotoko have, once again, been shoved out of Africa when the odds were hugely in their favour.
Having won 1-0 in Benin against Burkinabe side RC Kadiogo in the first leg of their 2022/23 CAF Champions League preliminary qualifying tie, it was deemed pretty routine that the Porcupine Warriors would finish the job in Kumasi, in front of their own fans, only needing to avoid defeat to do so.
But they conceded in the 15th minute and never found a way back, eventually losing the ensuing penalty shootout 3-1.
Anyone with institutional memory of this club's lot in continental action would have managed expectations. Certainly the fans know all about what this club has put them through in the past, and yet they persevered, trooped to the stadium as one, in full voice, only to be left questioning why they didn't put their resources to better use: another day, another gargantuan job of bottling a big occasion by Kotoko.
Quite frankly, it has become a boring, repetitive theme.
Season after season, the two-time African champions have let themselves down when the easier thing on paper was for them to advance. While the recent history has been particularly appalling (oh, we will come back to that), it is worth noting that Kotoko's insalubrious tendency to underwhelm on this stage was evident even during the club's more successful years.
Before the Champions League became the continent's flagship inter-club competition, there was the African Cup of Champions Clubs, in which Kotoko lost one final (1967) before winning their first title (1970). Between that triumph and their second (1983), they lost three more finals; they'd lose another before the present era was ushered in.
The club still holds the unenviable record for the most runner-up finishes (5) in the competition's previous and current formats.
The only club that has played bridesmaid as often is Egypt's Al Ahly, but their fans would be consoled by the fact that they've won twice as many finals as they've lost, and are, indeed, clear on the competition's all-time winners' list. For the Kotoko faithful – who haven't celebrated African glory in nearly four decades – consolation is scanty.
By the time Kotoko lost their fifth and last final, they were pegged on two titles apiece with Ahly.
The Egyptians have gone on to eight more in the next 29 years, while Kotoko, on the other hand, has regularly fallen at the earliest hurdles, run over even by clubs not in existence when the Ghanaians were last crowned.
Since 2009, in fact, Kotoko has suffered Champions League elimination at the hands of six debuting clubs.
It started with Ittihad Khemisset overturning a 3-1 defeat to send Kotoko reeling.
The following season, Senegalese outfit ASC Linguere prevailed on penalties, a game remembered for goalkeeper Isaac Amoako scoring a spotkick in regulation time and then missing one in the decisive shootout.
Hopes, in 2013, were rather high.
Kotoko had won the league in swashbuckling fashion under Maxwell Konadu, before Mas-Ud Didi Dramani took over and led the team to Africa. Their first game was against Algerian side JSM Bejaia, a club that had never before competed in Africa, and a decent goalless stalemate result on the road raised hopes even higher.
What could possibly go wrong?
Fans filled the Baba Yara Stadium and, when Michael Akuffu's free-kick went in, the delirium shot through the roof. Soon, though, that was replaced with despair, as Kotoko conceded late on and bowed out on the away-goal rule (not for the last time, you'll see).
The post-match scenes were, well, spectacular for all the wrong reasons.
Some fans stayed rooted to their seats, unable to leave the stadium, as they struggled to come to terms with yet another heartbreak. Others found more intense ways to express their anger, holding the team hostage on the premises for more than an hour, with security having a torrid time containing the fury of the disgruntled fanbase.
Management wasn't spared either. Dr. K.K. Sarpong, Kotoko's Chief Executive Officer (CEO) at the time, got verbally attacked for selling five key players from the league-winning campaign – and, no, it wasn't about to get much better.
A year later, Kotoko were paired with Liberian side Barrack Young Controllers, a club – founded only in 1997 – whose name sounded genuinely foreign to Ghanaians, even if it's based only a couple of countries away.
A 2-1 first-leg win at home was achieved with some difficulty – courtesy of two penalties – and, yes, there was only cautious optimism about getting over the line in Monrovia; but, of course, Kotoko just had to lose 1-0 to crash out again on away goals, didn't they?
Assistant coach Michael Osei bawled his eyes out following that game, the photo of him – a great Kotoko player in his day and a former teammate of Jurgen Klopp's at Mainz 05 – wailing uncontrollably capturing, in one frame, the club's woes in Africa.
It didn't take them long to return for another try, though, after winning a third-straight league title.
As in 2013, a relatively unknown Algerian side, MC Eulma, posed Kotoko's first challenge. Before a ball could be kicked, however, Dramani was asked to proceed on leave – the beginning of the end for the current Ghana assistant coach.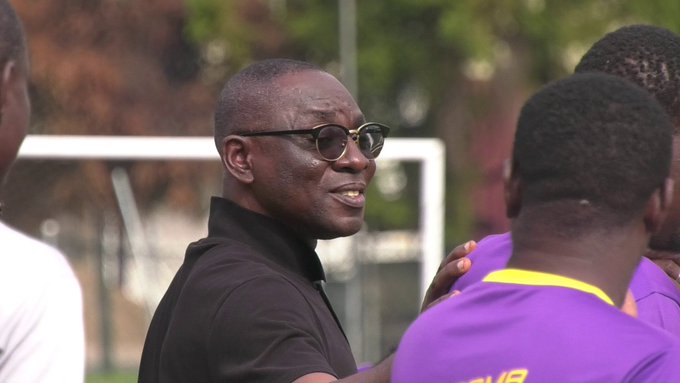 David Duncan, a veteran Ghanaian trainer who previously held the position Dramani now occupies at the helm of the Black Stars, travelled with the team for the first leg as head coach, even if he hadn't yet been officially designated as such.
Duncan got the credit for a 0-0 result that set up Kotoko to do the easy part at home. On the team's return to Kumasi, and only three days after the game in Algeria, Duncan was outdoored as Kotoko's new head coach on a two-year contract, styled a 'messiah' by then General Manager Opoku Nti.
"I've never been unveiled like this by a club before," a delighted Duncan said at the ceremony.
All that fantasy faded in only two weeks, a period Duncan spent plotting a way to beat the visitors; everything was aligned for Kotoko to do just so.
The North Africans arrived in poor form, having lost three consecutive league games prior to the trip. Kotoko, though not in great form themselves at the time, were still overwhelming favorites to go through.
They couldn't possibly botch this one, too, could they?
For a while, it didn't look like Kotoko would. They even got a dream start when Obed Owusu secured the lead just before half-time. But after the break, Kotoko did what they do: unravel, choke, surrender, capitulate, bottle it all.
The equalizer was conceded on the hour mark, before the game was lost in added time when Fares Hemiti drove the dagger of a late winner through the hearts of the home supporters. The real surprise wasn't that Kotoko flopped again; it was that we expected them not to, given all the past experiences.
"It was the hardest defeat to take because all hell broke loose after that," conceded Opoku Nti, a key part of the last Kotoko team to conquer Africa, at the end of the 2014/2015 season.
It sure did.
The hostage situation from two years prior repeated itself, with the players eventually being transported out of the Baba Yara with United Nations (UN)-branded armoured vehicles. From there, things went irreversibly south, with the Kotoko camp subsequently thrown into such disarray that the UN itself may well have been summoned to salvage the situation.
Duncan was soon gone in 12 short months – his unceremonious exit, a far cry from the pomp and pageantry that greeted his arrival – 'crucified' as you might expect of a, er, 'messiah', after failing to extend Kotoko's run of successive league wins.
If there was any silver lining at all in that failure, it was that Kotoko had been put out of their misery momentarily, having not qualified. A deserved break – for the fans, at least – from all those back-to-back humiliations seemed overdue.
But reprieve lasted all of two years, before another African campaign, this time in the CAF Confederation Cup, beckoned. Englishman Steve Polack was at the helm now and the opposition was CARA Brazzaville from Congo. Again, the Porcupine Warriors gave away a slim first leg lead before going on to lose on penalties. Needless to say, the exit from Africa marked Polack's very own exit from Kotoko.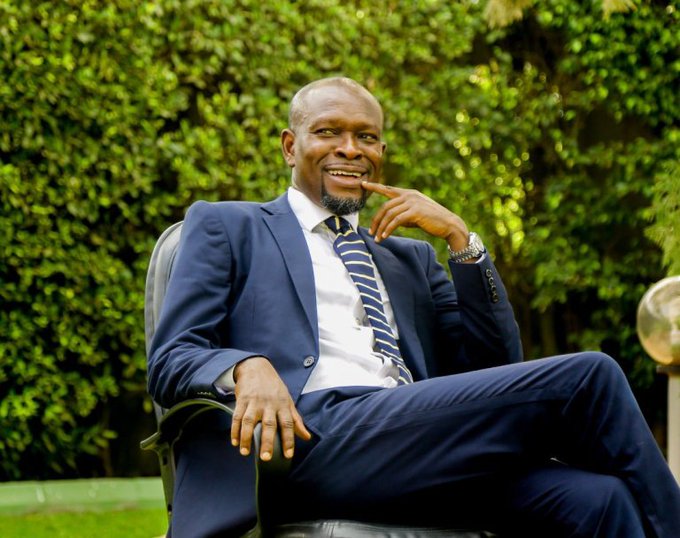 In 2019, a new head coach, Charles Akonnor, had restored confidence and belief by reaching the group stage of that competition – a luxury, these days.
It didn't amount to much, ultimately, but that was cheered as a small step forward. Kotoko would take two backwards, however, in their next outing, after being dumped out of the Confederation Cup by San Pedro of neighbouring Ivory Coast.
The verdict, from new head coach, Kjetil Zachariassen, was damning, though tough to dispute.
"CAF Champions League is not Kotoko's level," the Dane declared.
In 2021, as though to prove the now-dismissed Zachariassen's point, they suffered a second-round exit in the Champions League at the hands of Sudanese giants Al Hilal, albeit under somewhat controversial circumstances.
2022 was supposed to be different.
This time last year, the cerebral Dr. Prosper Narteh Ogum had replaced Mariano Barreto and delivered a first league title in eight years. He was now supposed to lead the team to even greener pastures, but that bubble of ambition was soon burst, by disagreements that eventually saw Ogum succeeded by Seydou Zerbo.
The Burkina Faso native's arrival was preceded by the recruitment of a dozen new players, necessitated by some major movement out of the club. The losses of Fabio Gama, Mudasiru Salifu, Ismail Abdul-Ganiyu and Ibrahim Imoro hit hard, but the biggest blow was the transfer of Franck Etouga, scorer of 21 league goals last season.
The Cameroonian's big-money move to Egypt's Al-Masry was announced last Sunday, the very day Kotoko were up against Kadiogo in the return fixture. With him on the pitch, the outcome may well have been different; instead, the struggle to score made mockery of Etouga's admittedly anticipated sale, whatever there was to be gained from it financially.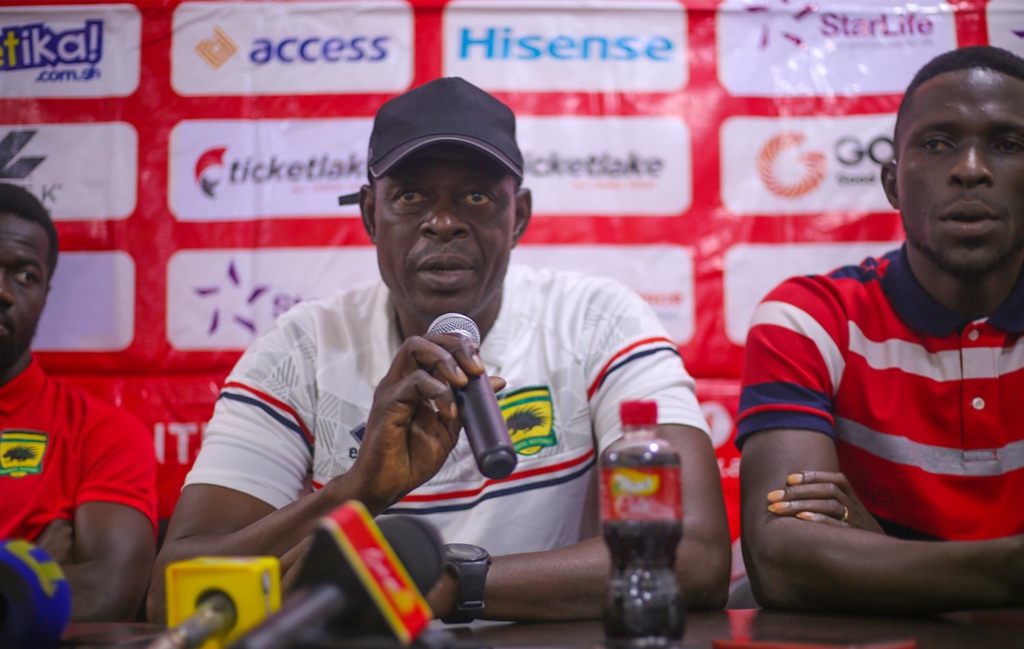 Four CEOs, ten coaches (substantive and interim) and more than 150 different players have taken Kotoko to Africa, to little avail. The most successful teams in African football have required patience and consistency of personnel to build – see the Ahlys, Mazembes, WACs, et al. – but the startling rate of staff attrition at Kotoko over the years goes against this underlying, unfailing philosophy.
Kotoko needs to get its priorities right and figure out exactly what its modern identity is: a money-making business only focused on turning over? Or a club so determined to succeed in Africa that players and coaches would be retained, no matter the cost, to realise that overarching objective?
Sincere answers to those questions would determine the direction in which they go and help shape fans' expectations, going forward.