At least one person is reported dead and several others in critical condition after a head-on collision involving a fuel tanker and two passenger vehicles on the Tema motorway.
Eyewitnesses said the tanker driver lost control while attempting to dodge a vehicle that slowed down suddenly to exit the motorway, few meters from the Ashaiman overhead bridge.
For more than two hours as rescue efforts were made by other road users, emergency response was absent.
Efforts to safe the person who is now dead, proved futile. "We could not bring him out even with the application of hammer; he died after some hours," eyewitnesses told JoyNews.
"When the policeman got here, he said he had called the ambulance, but we waited for hours, one hour, two hours, three hours, and they did not show up," an eyewitness added.
Other eyewitnesses who by themselves elected to rescue the victims while they waited for help said, "It was around 5:30, but by the time the fire service personnel arrived, we had been able to save some."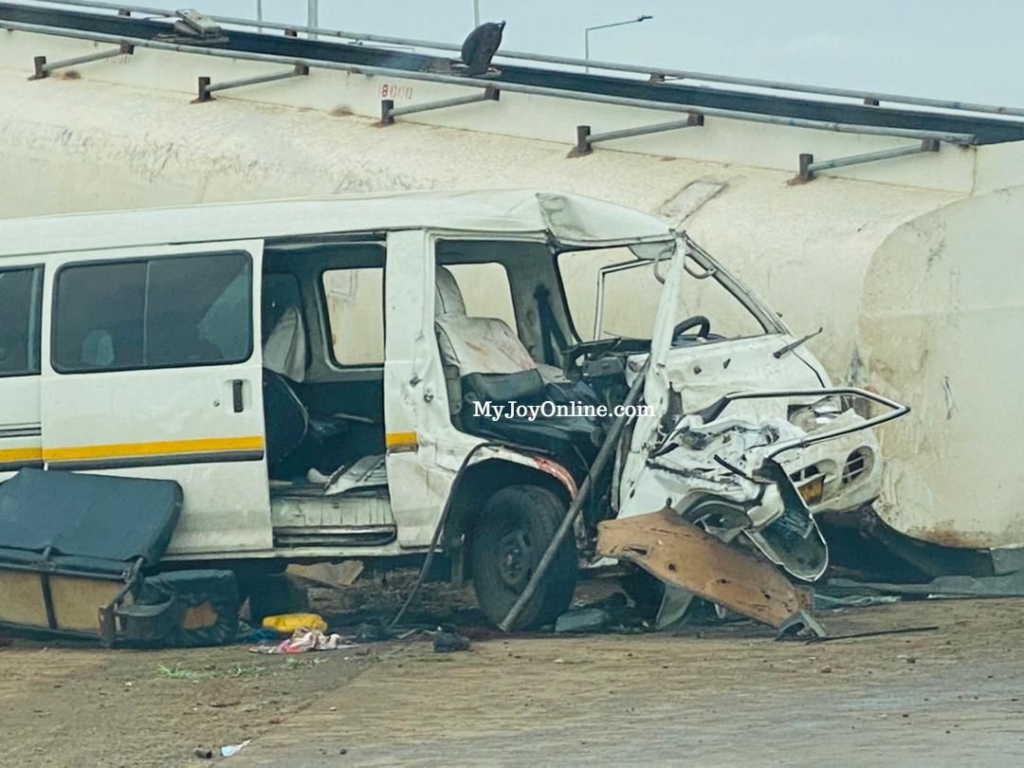 "As at the time we tried to help him, he was still breathing, but because of the blood on him, no vehicle was willing to convey him to the hospital.
"The fuel tanker veered into the Accra-bound lane of the motorway, crashing into two oncoming vehicles," another eyewitness narrated.
A 33-year-old Sprinter bus driver, Richard Addo, from Afienya to Accra, said he noticed it was drizzling, so he slowed down only to see the tanker moving as if it wanted to turn.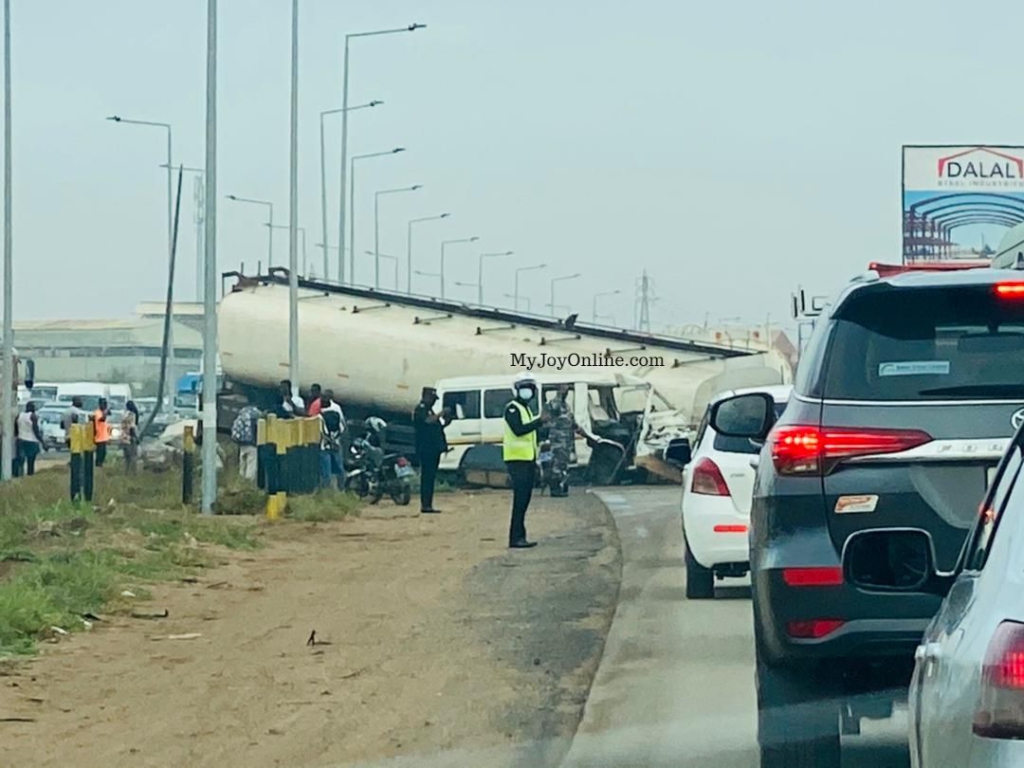 "So I asked why the driver would want to turn in the middle of the road, so I relaxed then I saw the tyres moving in the gutters, and the trailer side of the tanker went up and down, so I quickly dodged and the vehicle behind me crushed with the tanker."
Speaking to JoyNews, the Tema Regional Police Officer, Chief Inspector Pascal Ayivor, said the victims have been rushed to the Tema General Hospital.