Philemon Baffour, a Black Stars and Rio Ave right-back, formerly of Ghanaian side Dreams FC, has in a short while developed into the most antagonizing player of the senior national team.
He represents a player who has experienced the highest level of youth football with some extraordinary success, yet has been unable to capture the support of Ghanaians for no fault of his. And even more so, following an abysmal Black Stars performance at 2021Africa Cup of Nations, the defender has also caught on to the heat from the raving fandom.
The Black Stars are undergoing a tough transition period, perhaps one of the worst moments in its history. Prior to that, the team was star-studded filled with continent-beating talents and big names in every position but it has now lost out on these names and experienced a toppling down in continent rankings.
Following an exit of the national team's top scorer, Ghana has struggled for goals with Andre Ayew making strong attempts to fill the boots. Besides missing a striker, Ghana has also struggled to replace John Paintsil, a stalwart who progressed from the Satellites to the senior national team.
He locked down the position and made it his, with consistent, world-class performances. But as football will have it, his period with the team reached its anti-climax.
Right in his stead was Samuel Inkoom, a utility player who also made a progression from Ghana's youth ranks. He did a job in the role and served the Black Stars with fine moments and in between and within the period, Harrison Afful also contributed a quota to the national team. However, the cycle of football set in once more, and the right-back role of the Black Stars was thrown into an abyss.
Benson Anang, Daniel Opare, Amos Frimpong, Ofosu Aryeh and Fatawu Mohammed have all made attempts at drawing the national team from its gulf but have been highly unsuccessful. Andy Yiadom since 2019, has been the regular personality in the role but has not done enough to live up to the precedent set by ex-Stars in the position.
The predicament has become an issue of national discussion with fans and journalists in constant debate and Paintsil has his own viewpoint: "Sometimes it depends on what the coach wants from the fullback, it's not that they are not performing but I believe players do what they do on the field depending on what the coach wants them to give them.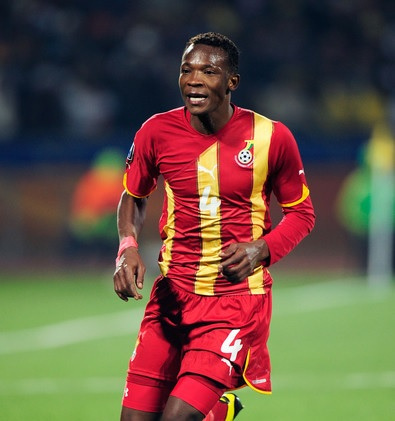 "My time you know me – I liked overlapping, dribbling, when I got to the opponent's turf, I give the cross and come back. But these days we don't see that [and] that's why I'm saying it's the coach's instruction to the players. There's no way a coach will ask a player not to overlap and not feed the strikers with crosses. Football has changed, systems and information have changed," He said to JoySports.
The dismissal of Kwesi Appiah and the arrival of C.K Akonnor as Black Stars head coach saw the introduction of a new name to the Stars. On the back of continental success with the U20 team, there were expectations and eyes eager to witness if Philemon Baffour was going to be the Stars' long-searched answer.
Yet, the eyes have been left blighted by an extensive waiting period. After receiving five invitations to the national team, the 20-year old never made a single appearance for the side, not even in a friendly.
When Andy Yiadom was out with an injury for Ghana's double-header versus Zimbabwe in the World Cup qualifiers, Daniel Amartey, a central defender was deployed as a right-back by Milovan Rajevac.
The decision of Rajevac raised doubts on the minds of fans while the media questioned Baffour's quality. Ahead of Ghana's final qualifier in the 'Jollof derby' versus Nigeria, the defender has been omitted from the squad, reportedly due to injury.
Overall, it is safe to say Baffour has struggled to make the jump to the Stars, but is it a matter of quality? Is he too ripe for the Satellites but not good enough for the Stars?
From Obuasi to Still Believe
He was even nicknamed Aguero, after Manchester City's Aguero because he was very prolific.

Karim Zito
Baffour was once part of a large pool of eager players hoping to make their break into professional football and alas, he found his luck after the establishment of the Still Believe Academy affiliated to Ghana Premier League side, Dreams FC.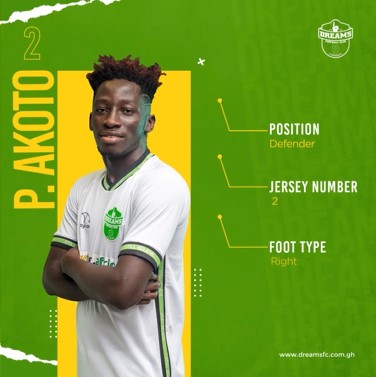 Black Satellites coach Karim Zito, led the U20 team to the AFCON title in 2020, with Philemon Baffour featuring prominently in the team's success. Before chalking big on the African continent, Zito made first contact with the right-back, who started out as a central defender, when he joined the Still Believe academy in 2016.
"In the first place, I am a developer. I specialize in youth development. We came out with this Dreams FC concept – to which I am a founding member. We assigned scouts and one called Yankey from Obuasi spotted him and brought him to Dreams five years ago," Zito said to JoySports.
"I started with him at the second side of Dreams FC which is 'Still Believe' and that is how he came and I saw Philemon Baffour – a very young energetic player at right full-back. In the beginning, he was playing at central defence. He was brought as a central defender but per the quality of that position normally we want the taller ones to be there and when you compare his height and the ones we needed I had to shift him to the right side of the defence. He played there for some time till CK [Akonnor] came and promoted some of his mates to the senior side of Dreams FC."
Now one of the national team's most talked-about players – even without kicking a ball – the right-back earned the name Aguero because of his prolificacy as a striker before making home the right-back position.
"During that time we played very, very well and a lot of his mates were promoted to the senior side by CK. The 'Still Believe Boys' feed Dreams FC and we have 'In God We Trust' feeding 'Still Believe' because of the progressive concept. So we run short of players and were not given the opportunity to recruit at that time so I had to do some adjustments and from the number two position, I took him to number nine. He played as a striker and scored a lot of goals and was even nicknamed Aguero, after Manchester City's Aguero. He was very prolific.
"He also has speed and power and these are two qualities of striking and when you combine these two, you get speed plus strength. So the speed is there, the strength is there with added power. Due to that I pushed him and he was ever ready."
U-20 AFCON run
Baffour started all games for the Satellites at the U-20 AFCON tournament and was part of a backline that conceded six goals in six games, losing only one game en route to winning Ghana's fourth title.
Despite being a regular for the side, U-20 head coach, Zito, concedes that in the build-up to the Satellites conquering Africa, Baffour was on the brink of being left out of the team after failing to impress in Benin during the WAFU Zone B tournament.
"There's something I have to be honest with. When we went to Benin, he started against Nigeria – his first international match and luckily for him he was on my sideline at that time. I did a lot of controlling. Seriously he did his best but I was not satisfied and unfortunately for him he got injured. I took him out and brought in Uzer who happened to be my U-17 captain. After he [Uzer] played better I never used Baffour again.
Despite losing out, the defender was soon back on the radar of the 61-year old. Ahead of the U-20 AFCON tournament, he was handed an invite to re-join the team. Zito describes Baffour's ability to fight his way back into his plans as one of the qualities which bodes well for the player.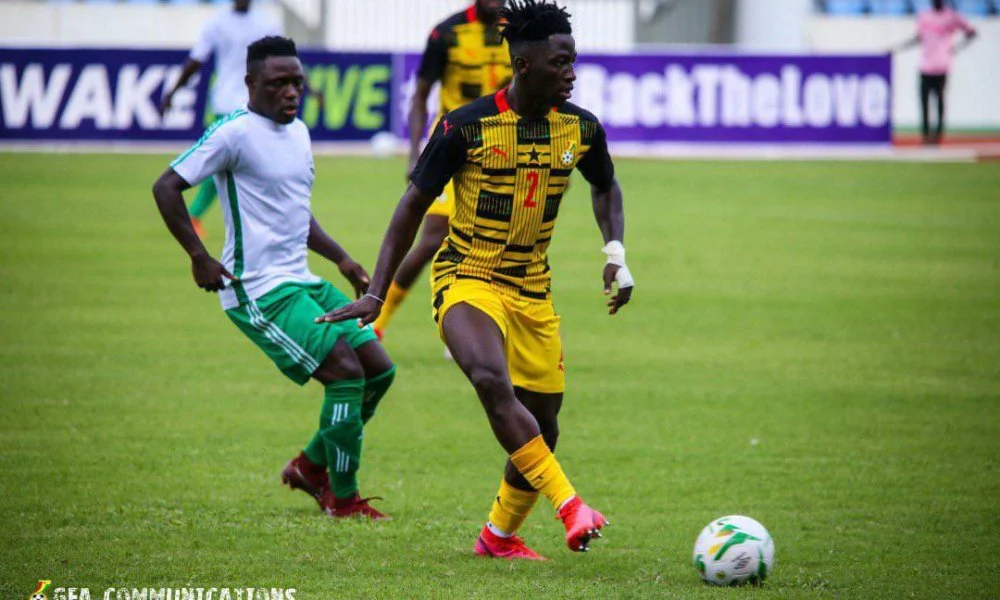 "So when we came back to Ghana and I was going to call, I didn't call Baffour. I was searching for a replacement but luckily for him, I went with my scouting team to watch Dreams FC against Liberty [Professionals] at Dawu and he was fantastic – he won man of the match and I brought him back. Baffour has the mental toughness and eagerness. He's always tuned and wants to work.
"He has mental toughness – toughness in the sense that he is always ready for any responsibility given by the coach. This is a guy full of energy and wanting to play with all his might to achieve his goal as a footballer – I saw this in his eyes because he's a guy who never says no. He'll never say no until you tell him to stop. He's always ready for instructions whatever you tell him to do he is ready."
For the sheer athleticism and effort required, the most demanding position in football might probably be the fullback role and despite the demands, Zito describes Baffour as a natural fit who ticks all boxes.
"When you are a number 2, we have some conditional aspects in the game I call '4S'; speed, stamina strength and suplex. A number 2 should be someone with stamina to run and come back, should have the strength to tackle, speed to track back and when it comes to suplex, he doesn't need footwork he only has to go and do the pullout and come back. When you look at these qualities and know Philemon Baffour he possesses all the three."
Black Stars fray
The 20-year-old received his debut call-up on March 19, ahead of Ghana's Africa Cup of Nations qualifying games versus Sao Tome and South Africa, and just like how all players feel after a debut national call-up, Baffour was excited.
"You can see the joy on my face, this is exactly how he was, so pleased. He was so happy that after all this while his work is being recognized," Kofi Akosa, a physiotherapist at Dreams FC said of Baffour.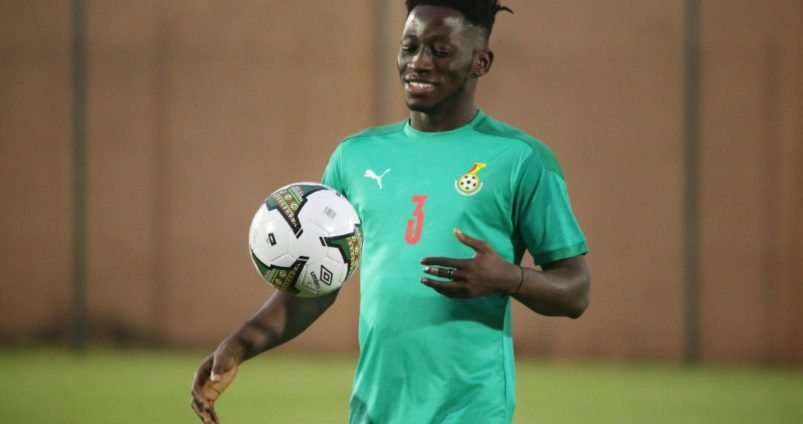 "When he saw the call-up he was happy. We spoke and I told him it was his chance so he should go and make himself and the whole of Dreams FC proud," Abdul Jalilu, a defender at Dreams told JoySports.
Since his debut invitation, the Black Stars have played on eleven different occasions and Baffour was in the thick of it all, receiving five invitations to feature for the team but as already indicated, the young right-back had no luck in terms of appearances.
And on the two occasions where it seemed he was fortunate enough and set for a first senior appearance, Fatawu Mohammed, who had received only his first call-up after Baffour, and Daniel Amartey, naturally a centre-back were picked over Baffour by two different coaches.
The stunt struck chords amongst Ghana's football faithful, wondering why a player touted as a backup to first-choice Yiadom, was overlooked for other options. But what sort of impact did that stunt create on a young player still making baby steps in professional football?
"Every human being will react to bad news feeling down. He came in and was a bit down, but when you strive to achieve something, you don't let minor things block you, you encourage yourself. He encouraged himself. Baffour wakes up early in the morning around 4am and will pray till six so Baffour was a person who was always relying on God, so he took his inspiration from God.
"So it was like just a challenge 'I'll get through'. So he wasn't deterred he was focused, yes it didn't happen but how many players do we have on the team? He wasn't the only one who wasn't selected, he's part of the team so when his time comes, he'll play. That's his motivation," Akosa said.
Abdul Jalilu, Victor Oduro and Kingsley Owusu are former teammates of Baffour during his time at Dreams and they explain how the defender dealt with the emotional damage of being left out in the manner he was.
"As a player, you should be ready anytime and he was ready but unfortunately, the coach changed his mind and put another player there. He was not broken though, he was calm and said he's waiting for his time," Jalilu said.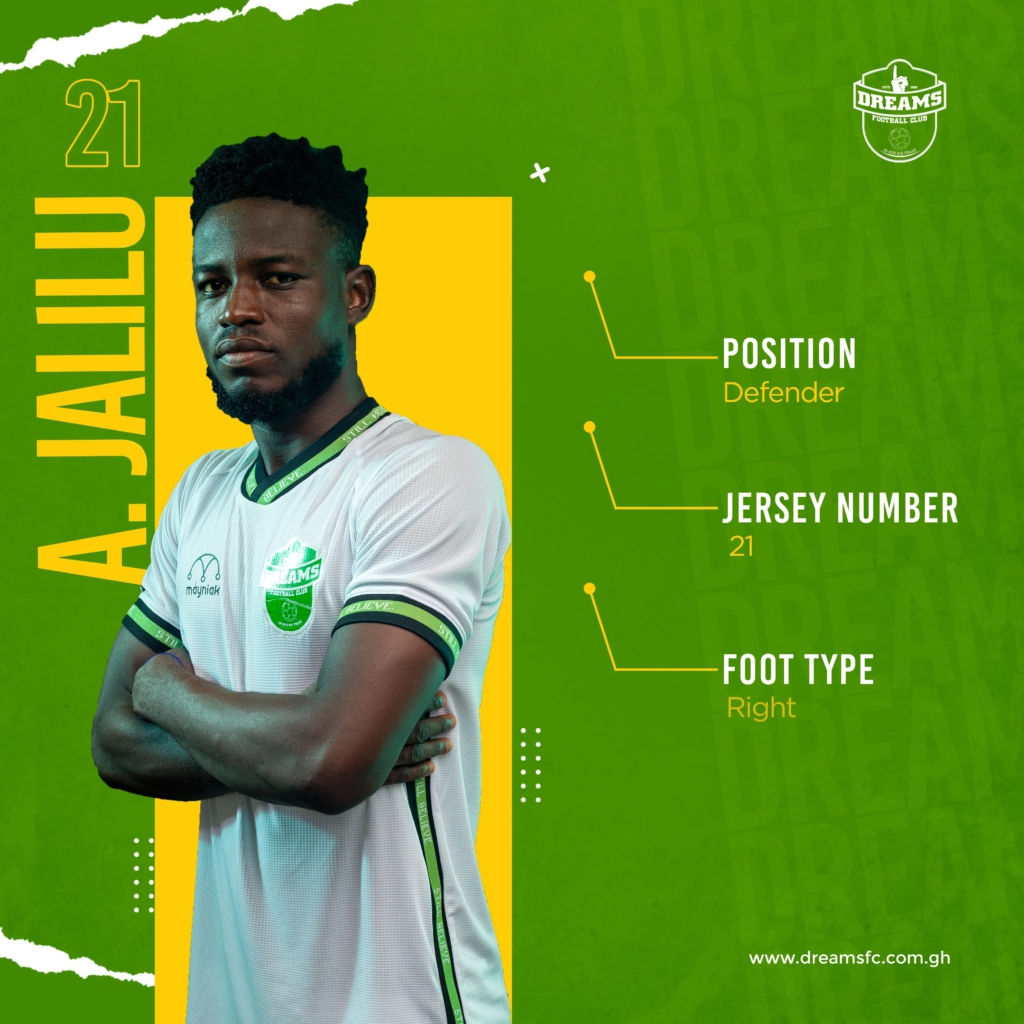 "He told me it was the decision of the coach because, for him, he is always available and waiting for his chance. But he was sad and I told him when his time arrives, he'll prove people wrong," Oduro narrated.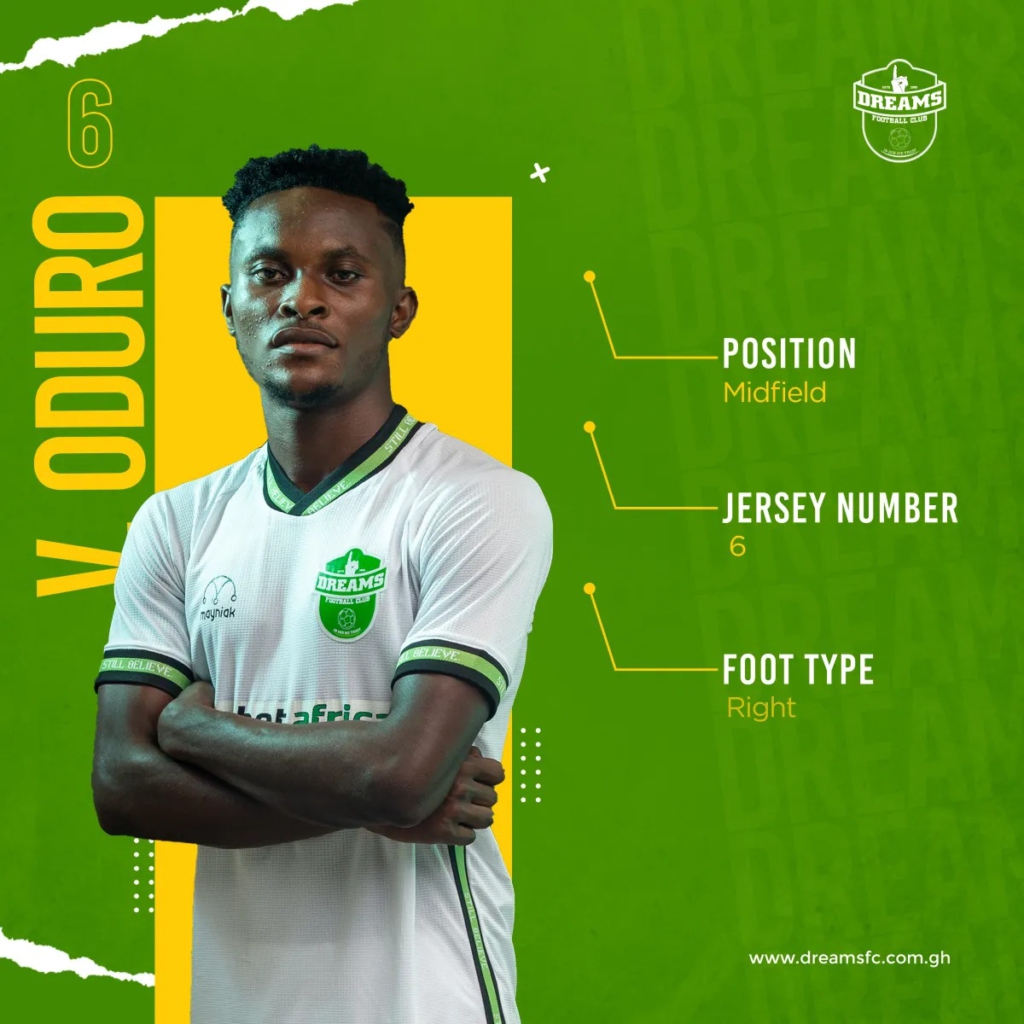 "Baffour was calm, I know him, he is not someone who breaks down over certain things. He knew ahead that people were going to talk but he is confident of grabbing his chance when it arrives," Owusu disclosed.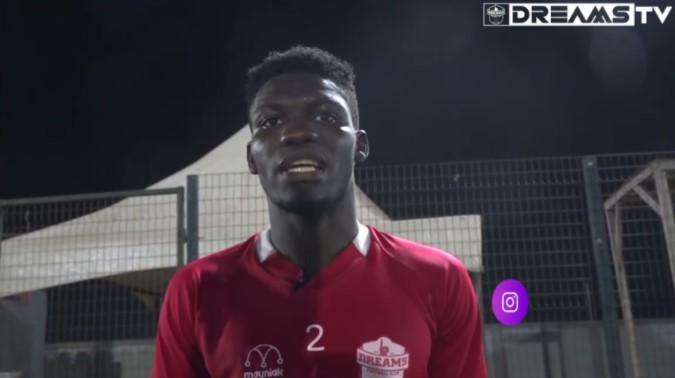 Akosa also revealed why Baffour had to fall back on colleagues at Dreams to ride the difficulties of being overlooked and the noise from the public.
"He spoke to all of us because that is the person, he comes to people to express his feelings and he did. He actually encouraged himself but he wanted people to come in and say 'oh keep your head up, don't worry' and he was so happy because he knew there were a lot of people who were there before he was called. They also had starts like this, they didn't play in all the games, they were there and when people were phased out they came in. So it's a phase, his phase will come and that is what he's waiting for."
Presidential peddling?
Milo went through the clips of the U-20 AFCON. He was impressed with Baffour and Fatawu Issahaku

Karim Zito
It has gotten to the point where many are no longer interested in whatever the qualities of Baffour may be. The focus was shifted to why the defender kept on receiving invitations when it seemed he had failed at convincing handlers for a starting berth.
GFA president, Kurt Okraku, cropped up in the allegations surrounding Baffour's continuous inclusion and considering his strong links with the player via Dreams, the questions in no time transformed into allegations of squad influence.
Also, the precedent set by former personalities at the top level of the GFA with regards to national team influence did no service to the player. But Akosa believes allegations are wrong and unfair.
"There's this contradiction people are having. He wasn't called up because he plays for Dreams, he was called up because he played with the under-20 team. He played so well at the tournament so I don't see why people are saying he was called up because he plays for Dreams FC, no. So anybody who doesn't know Baffour should go back and check the national U-20 side, check who played the right-back there."
Baffour's initial invitation came with Akonnor at the helm but it did not end with the sacking of the former Ghana international. Milo arrived and also sent the player an invite for his debut squad and though angry, onlookers were not surprised. Despite extensive rumours of executive pressure from Okraku, Zito reveals the Serb was in full control of his team selection.
"When Milo came, I didn't have the opportunity to meet him but what I was told was he had the clips of the u20, went through on his own and saw Philemon Baffour, Fatawu and a few others. He was impressed with what he saw of Baffour," Zito revealed in a JoySports interview.
But have the hands of Black Stars handlers been forced by the topmost hierarchy of the GFA since they assumed office? Zito refuses to outrightly debunk the assertions, using the principle of checks and balances.
"This is a case if I say yes, people might think because I am one of Kurt's people he's handled and if I say no, they'll say I'm saying no to defend Kurt but before God and man I've given me a job to do for me and in that job I'm not a minnow. I have indebt knowledge on the game, advising you to do something is not a bad issue.
"The word interference I don't understand it when it comes to football. You're a coach, I'm an administrator and I have given you a job to do and in the job I'm not a minnow – I have in-depth knowledge about the job so when I advise you to do something and you turn round to say I am interfering or people turn round to say people are interfering into your job, me I don't understand that. I don't know how people came to the idea of interference from Kurt to CK.
"We have certain caliber of coaches, dictatorship, there are some who don't listen at all – when they say yes, it'll be yes and there are others who listen."
Future innings?
Besides winning games and titles, football at the underage level is mainly targeted at player development, to help players carve out express routes to senior football. And after winning gold with the Satellites, Baffour was privileged enough to taste both sides of the coin.
"He had improved. Getting exposure makes you have confidence in yourself. Playing on a different terrain is not like playing on the local terrain, you get exposed to different styles, different coaches, different performances and it makes you improve. And Baffour is a player always willing to learn, [he] doesn't feel like he knows everything. He came back as an improved person." Akosa said.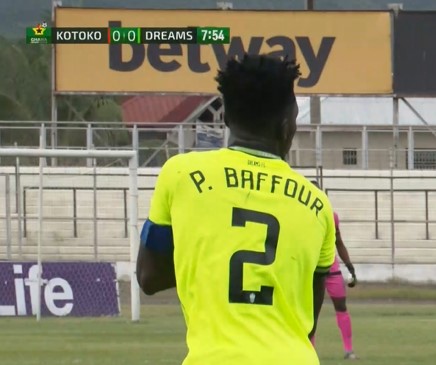 Irrespective of the trust it seems former handlers of the team have not had in him, there is confidence from those closely associated that he will soon become a long-lasting option for the role. Zito believes he shares similar characteristics with Painstil and Harrison Afful.
"Painstil started as a right-wing back before ending up as a right-back in the national team. There is a similarity between the 2 and 7, the only difference is a number 7 is played ahead but when defending, they play similar roles. Go back to Harrison Afful, he was a forward who ended up in the national team as a defender. So you see the similarity between the three? Baffour moved from center-back to striker, before becoming a right back. Those earlier roles will help him in his current position, so Baffour can succeed Painstil, he should just be patient."
The future of the Black Stars is currently in a balance, with the two games against Nigeria set to determine the next line of action for the team. Should things go sideways, it is certain some players will miss out on the team in a rebuild, but there is belief that Baffour's time with the senior national team is far from over.
Jalilu and Owusu: "I see a bright future for him, the Black Stars is not today, tomorrow he'll get the chance to play. He will definitely overtake Painstil one day because he is a very good right back. He has the quality."
"The future is very, very bright. When you have people play right back as you call it, Akoto is not just a right-back because he can play as a lateral winger. If you watch Akoto play, he is always on the move, he does not stand as a lateral right-back. He is always involved in the play, strong in the tackle and can cross. He is a team player and someone everyone will want in his team," Akosa said.
DISCLAIMER: The Views, Comments, Opinions, Contributions and Statements made by Readers and Contributors on this platform do not necessarily represent the views or policy of Multimedia Group Limited.