The Ghana Police Service says it has begun investigations into the circumstances that led to the alleged suicide of one of its personnel, Constable Yelnona Eugene.
This follows the discovery of his body in the washroom of the residence of the Togolese opposition leader in the early hours of Monday, February 1, 2021.
The personnel who was providing security at the residence based in Accra, allegedly shot himself.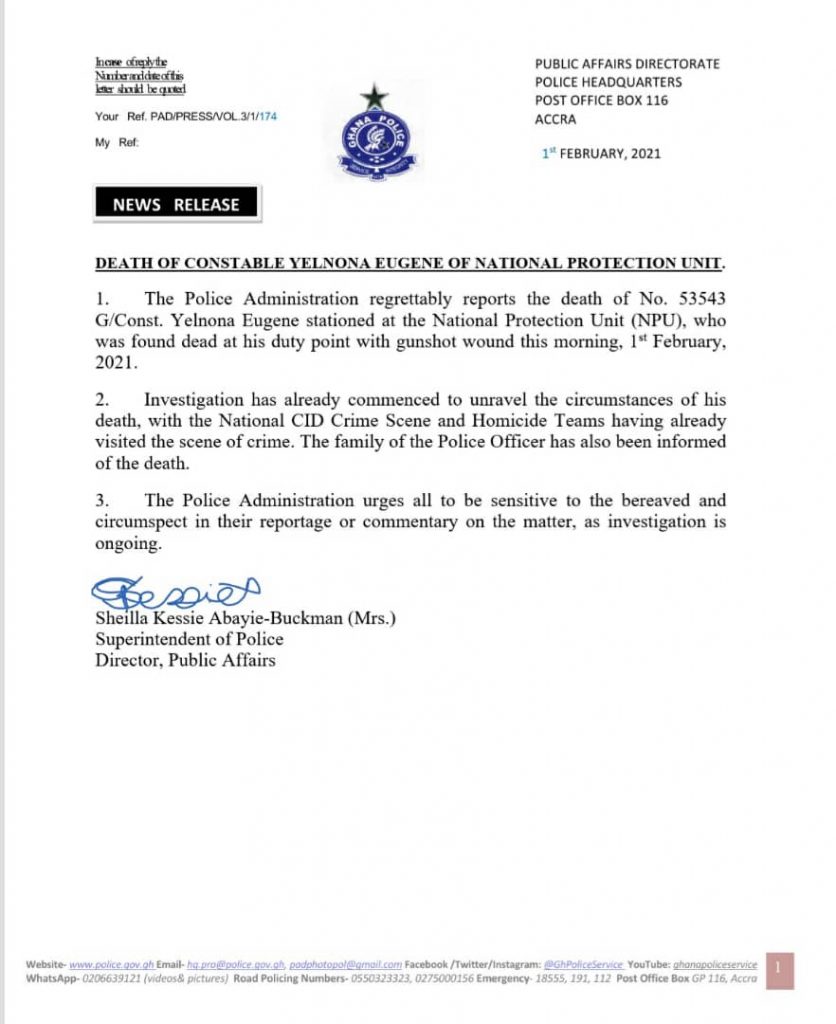 Constable Yelnona is the second policeman suspected to have committed suicide in the last four days.
On Saturday, the Half Assini District Police Commander, Supt Cyprian Zenge was reported to have shot himself in his house.
According to the assemblyman for the area, Kizito Trill Erzoah, the deceased left behind a note which read, "I am fed up".
A subsequent statement by the Western Regional Police Command indicated that investigations have commenced to uncover events leading to the death of the Commander.
The statement signed by the regional command's Head of Public Affairs, DSP Olivia Adiku urged all and sundry to be sensitive and circumspect in their commentary on the matter while investigations continue.
Reiterating this point in a new statement, the Director of Public Affairs for the Service, Superintendent Sheila Kessie Abayie-Buckman, said the National CID Crime Scene and Homicide teams have already visited the scene of the crime while the family of the deceased has been informed of his death.