Tecno Mobile Ghana has added another smartphone to its popular Camon series.
The Camon 16, which won the IFA Product Technology Innovation award this year, even before its launch has a higher upgrade in its unique camera quality and long-lasting battery.
Features
The Tecno Camon 16 comes in different stylish colours like glacier silver and ice crystal blue, which works for both executive and casual purposes. Its fashionable ace design works for both young and old. In terms of camera quality, it comes with a 48mp high-quality camera and 105-degree selfie which gives a better front camera experience.
In addition, its 64mp quad-camera made up of a wide-angle, depth camera and the main camera is topped up with the ultra-night mode which produces better pictures and videos at night. Tecno is also giving its customers 4K high definition videos in IMAX quality with its Camon 16 series.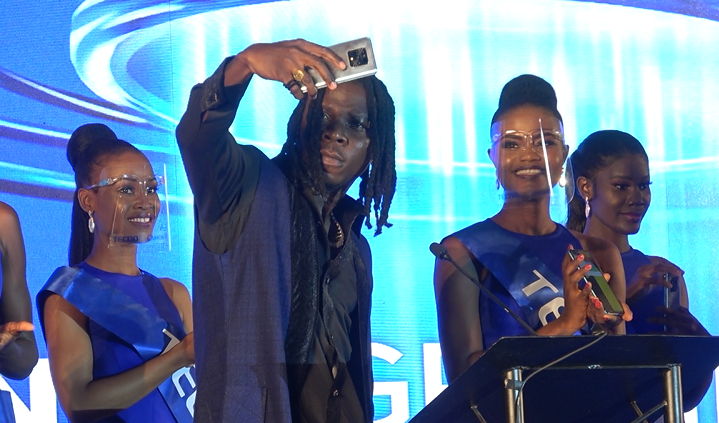 Features of Tecno Spark 3
Another feature in the latest series is the HiOS version 7.0. This version brings on board the photo compressor which reduces the size of pictures for more space, photo vaults to allow for picture privacy, smart scanner to store QR codes and bar codes, smart scanner translator to interpret different languages, and an authenticator to check for the originality of products bought.
The smartphone is also powered by a non-removable Li-Pro 4500 mAh battery with fast charging 33W for the Camon 16 Premier and 5000mAh with fast charging 18W for the Camon 16 Pro for a long battery running experience.
In addition to the smartphones, Tecno will soon launch its smart wearables, which include the Smart Watch and Smart Band which can check the temperatures of people. Another accessory soon to be on the market is the Tecno H2 Hipods which is dust-free and produces better sound compared to the H1 Hipods.
In an interview, the Training Manager of Tecno Mobile Ghana, Cyril Amarteifio said, "Tecno is known for affordability and there are a lot of competitors on the market selling similar devices at a higher price, and we are selling at just GHS1,599. For a flagship device to go at that price, I believe it is good for an average young Ghanaian."
The Western Regional Branch Manager, Bismark Kodua also highlighted how different the latest series is from the previous ones. "the phrase Camon is taken out of camera. It has been from Camon X, 11, 12, 15 and now Camon 16. So, you should expect a high level of camera experience from the Camon 16 series. It is so unique with its 128gb memory space and 8gb RAM with a fingerprint on the side, a 6.2-inch screen and 5000mAh battery. You just can't beat it. It's a good offer."