All the major top European Leagues have finally been completed or cancelled due to the novel coronavirus pandemic, which gives way for the resumption of the Europa League.
UEFA's second-tier club competition returns with last 16 ties set for today and tomorrow.
Manchester United, Inter Milan, and Sevilla see the tournament as their last chance of silverware this campaign.
Fixtures of the Round of 16.
Wednesday, 5 August
Manchester United v LASK (5-0 first leg)
FC Copenhagen v Istanbul Basaksehir (0-1 first leg)
Shakhtar Donetsk v Wolfsburg (2-1 first leg)
Inter Milan v Getafe (To be played as one-off because first leg was postponed due to Covid)
Thursday, 6 August
Bayer Leverkusen v Rangers (3-1 first leg)
Basel v Eintracht Frankfurt (3-0 first leg)
WOLVES v Olympiakos (1-1 first leg)
Sevilla v Roma (To be played as one-off because first leg was postponed due to Covid)
Favourites to lift the trophy:
Manchester United
Manchester United are strong favourites to win the trophy for the second time in four years. They have almost qualified to the next stage after thumping Austrian side LASK 5-0 away from home in March.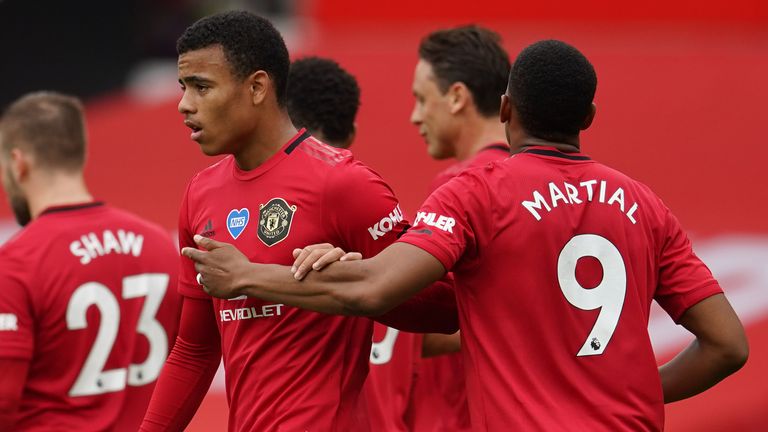 Two frightening statistics are that the Red Devils have only lost once in their past 22 games in all competitions and scored 21 goals in the competition, more than any other team.
Sevilla
The pedigree of the Spanish outfit needs no introduction as they won the cup three times on the bounce between 2014 to 2017. They topped Group A in the group stage with 15 points (5wins, 1 loss).
Inter Milan
Inter Milan are another club tipped to go all the way. Antonio Conte's side will enter the competition on the back of their best Serie A season since 2010-11 as they finished second, a point behind champions Juventus.
The quarter-finals, semi-finals and final of the tournament will be played in Germany between 10 and 21 August.