Residents of Manso-Mem in the Ashanti Region say bad roads in the area have exposed them to series of highway robberies.
Their concern comes on the back of an attack of a bullion van by gunmen killing a cashier and seriously injuring two others including a police escort.
Sgt Enock Kwame Teye and Cpl. Felix Agyei Agyemang – all of Kumasi Police Central Band and driver of a Toyota Hilux Bullion Van with registration GE 3978-20, Antwi Boasiako of Agate Mabot Security Company Limited and the deceased received multiple gunshot wounds after the robbers opened fire on them at about 2:30 p.m on September 12.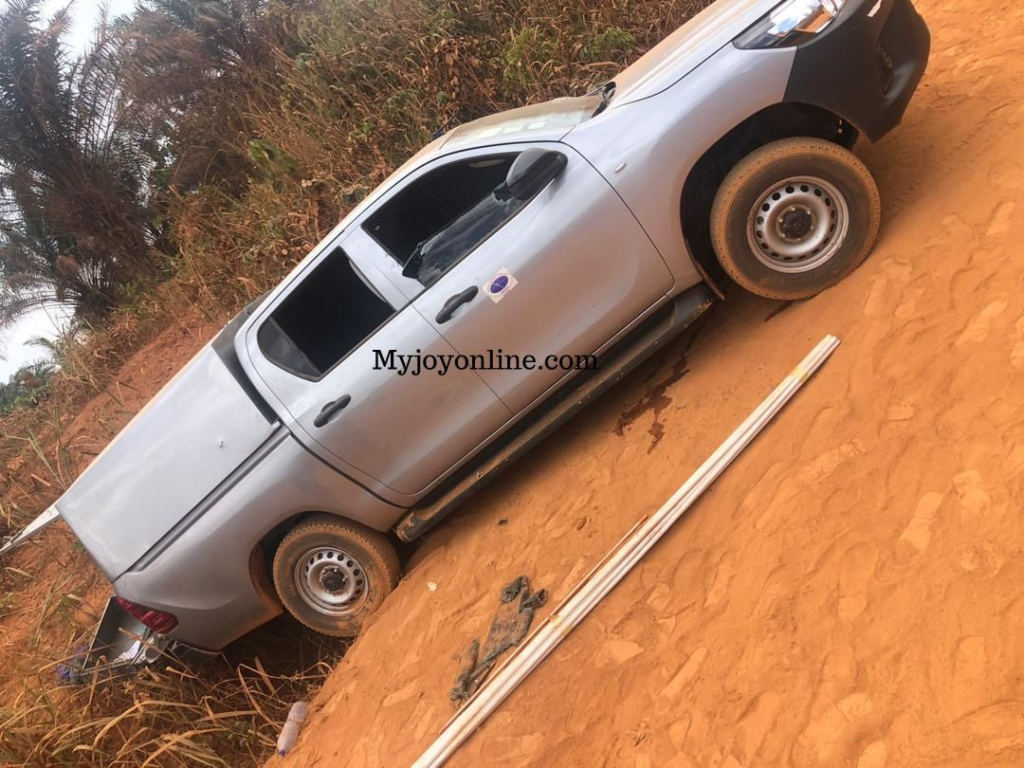 Commuters of the poor Manso road network say this is the second in a series of highway robberies in 2020 alone.
"You cannot even use the second gear at the point where the vehicle was attacked. By the time you would have meandered your way through the bad road, the criminals would have surrounded you," one driver said.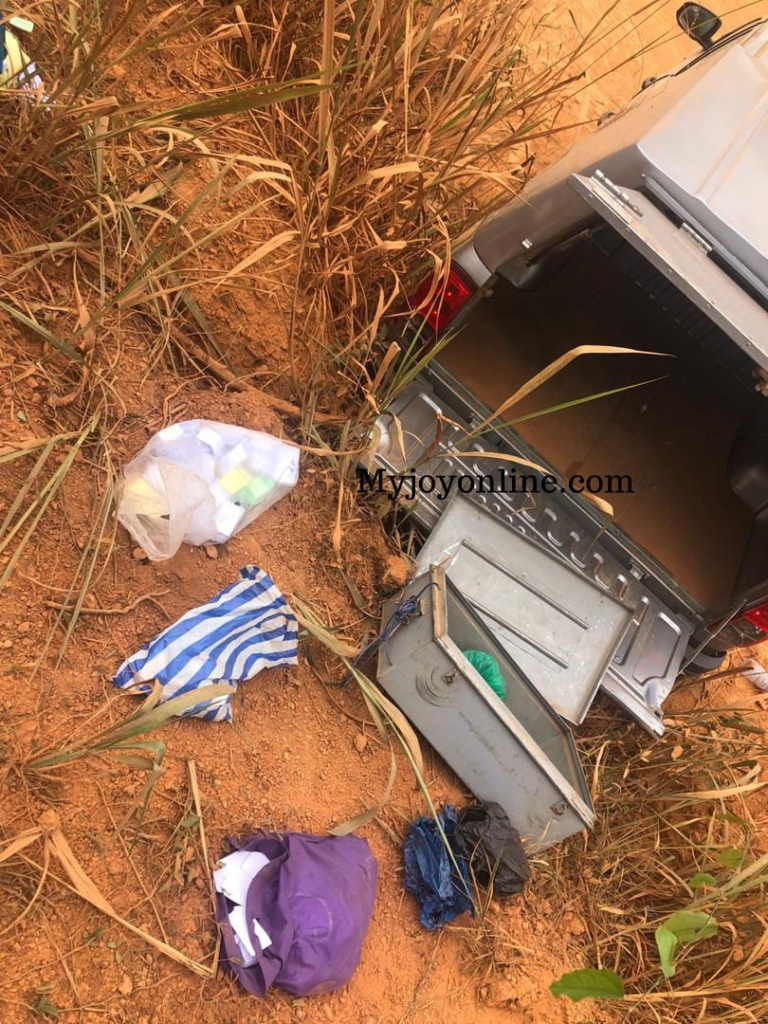 Other users of the road told JoyNews' Erastus Asare Donkor that it is risky using the stretch.
One of them also called on government to fix roads in the area to reduce the incident of robberies.
"You cannot take your time on this road at all. The moment you delay, you're robbed of your valuables," he lamented.
The robbers in Saturday's incident made away with two big metal cases full of an undisclosed amount of cash.