The National Science and Maths Quiz (NSMQ) Coach for Presec Legon has urged students not be scared of the Integrated Science subject.
Dzidekpor Affram said learning science is fun and students should challenge themselves by learning the intricacies it comes with.
"It's exciting to be a scientist. Science will groom you to be able to think physically, logically and analytically," he said.
He was speaking when the NMSQ 2020 champions, Legon Presec team, together with the Quiz mistress Elsie Kaufmann, as well as Managing Director of Primetime Limited, Nana Akua Akoma-Asare appeared on Joy FM's Super Morning Show on Friday morning.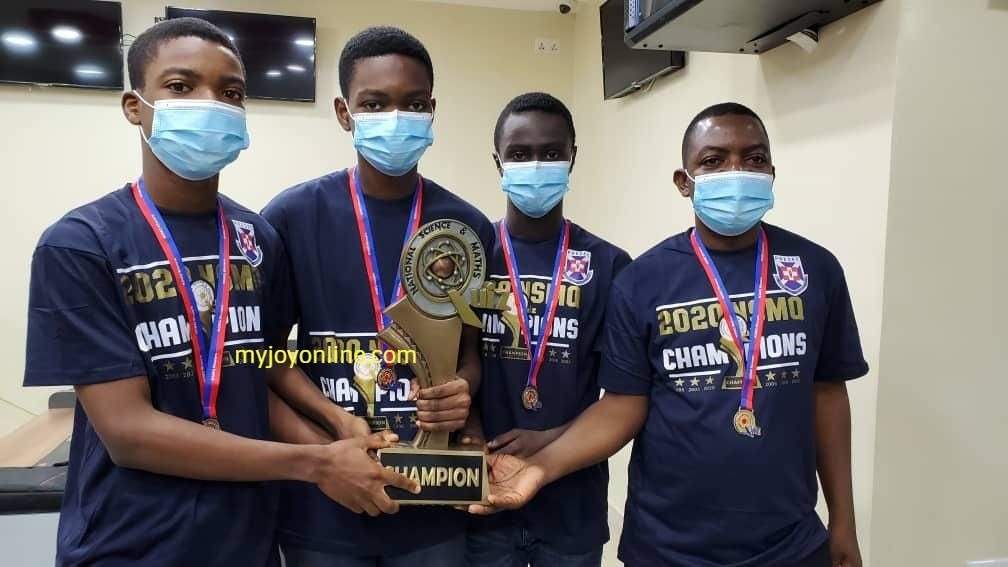 Legon Presec, Thursday, made away with their sixth trophy after beating Opoku Ware SHS (OWASS) and Adisadel College (Adisco) in the finals with 36 points, against 31 for Adisco and 21 for OWASS.
The dream was made possible by their players super-sub Isaac Kofi Gyamfi, Benjamin Quansah Nketsiah and Gakpetor Daniel Kekeli.
They shared that the dream was possible as a result of hardwork, perseverance and a vision to win the trophy.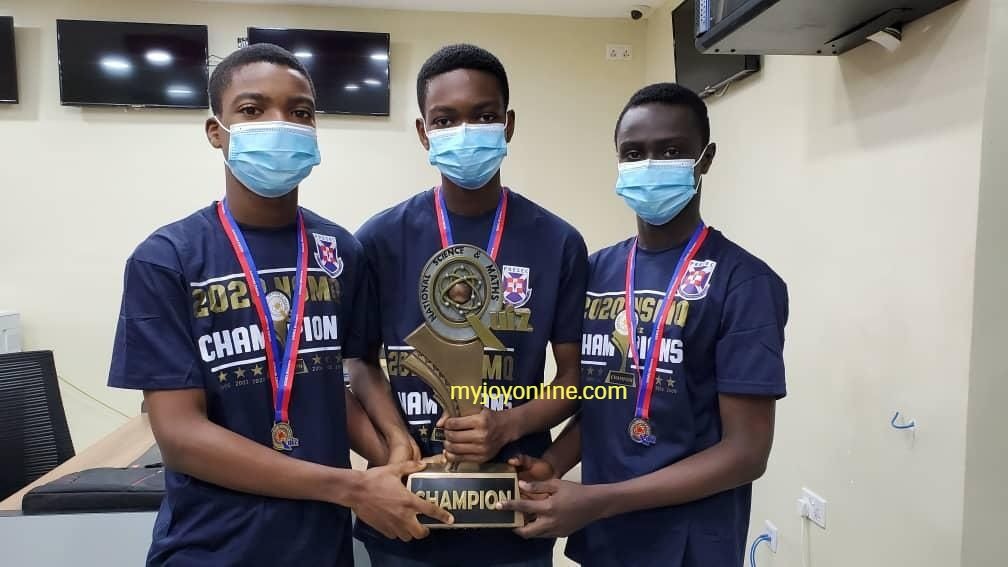 "The starting point of every success is the mindset. What the mind can't achieve, your body cannot make a reality," Benjamin Quansah Nketsiah, one of the contestants who led the team to victory shared.
He further urged his fellow students to work hard in order to be successful in their field of studies.
"…such that when you see other people playing and making a lot of noise, because your vision is set, you'll not join them. Instead, you'll go and study and pray as well," he added.