Member of Parliament for North Tongu, Okudzeto Ablakwa has called for an outright ban on the practice of government returning or leasing state lands to allodial owners.
The North Tongu MP believes this act engrossed in the governance history of the country, is just a façade for some state officials to later become beneficiaries of the lands.
He contended that with the country facing problems such as housing deficit, lack of adequate recreation centres, sporting facilities and hospitals, etc, the government cannot continue to purportedly be returning every state land to original owners.
"It is time to outrightly ban the sale/lease or return to so-called original owners of state lands. It seems to have become the most abused concept in our governance history as few can muster the courage to challenge the fact that the practice has been tainted with self-dealing and cronyism.
"Sadly, there is ample evidence to suggest that, when land is supposedly returned to allodial owners, some public officials at various levels who facilitate these opaque transactions to allodial owners eventually become beneficiaries," the MP said in a Facebook post on Thursday.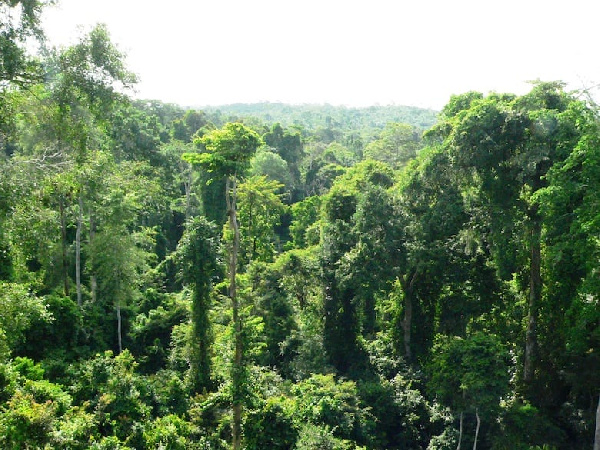 Okudzeto Ablakwa urged the Lands Minister to immediately publish records on state lands.
He said the Minority will pursue such records when the House resumes sitting next week.
"The Lands Minister should immediately publish what we have left and when the House resumes, this is a cause that some of us will be pursuing vigorously. We want a full list of what we have left. The last time we asked the Minister to tell us how much of state lands have been disposed of since 2017, he said they did not have the records… we need to pursue further, we need to have a full publication and let's preserve it," he said on The Pulse.
The MPs comment follows the recent allegations on Tuesday about the sale of some lands of the Achimota forest.
Subsequently, the Lands Minister, Samuel Abu Jinapor dismissed the claim in a Facebook post.
He said rumours suggesting the government has gazetted an Executive Instrument (E.I.) to approve the redesignation, sale or development of the land are fake and must be utterly disregarded.
In a Facebook post on Tuesday, Mr Jinapor wrote that the "Achimota Forest has not and will not be sold."