An engineer at the Mechanical Engineering Department of the Kwame Nkrumah University of Science and Technology (KNUST) has developed a mechanised cocoa pod breaker to ease the burden on cocoa farmers.
The conventional method of splitting cocoa pods to extract its beans is a crucial step in the cocoa value chain.
But the process comes with a daunting task of slicing the pods with sharp edges like machete, which predisposes farmers to severe injuries.
Fortunately, Professor George Obeng is changing the narrative by introducing a mechanized cocoa splitter.
"Considering the target of Ghana to be the best country in terms of cocoa production, it is very necessary that the process of splitting the pods is mechanised. 
"Therefore, the process of separating the beans from its attachment within the pod is very critical. This would increase the production as well as productivity and efficient," he said.
The machine is compartmentalized into two functions; the splicer – having the conveyer belt and a cutter, and the separator – which has a rotary chamber to detach the beans from the pod through rotational force.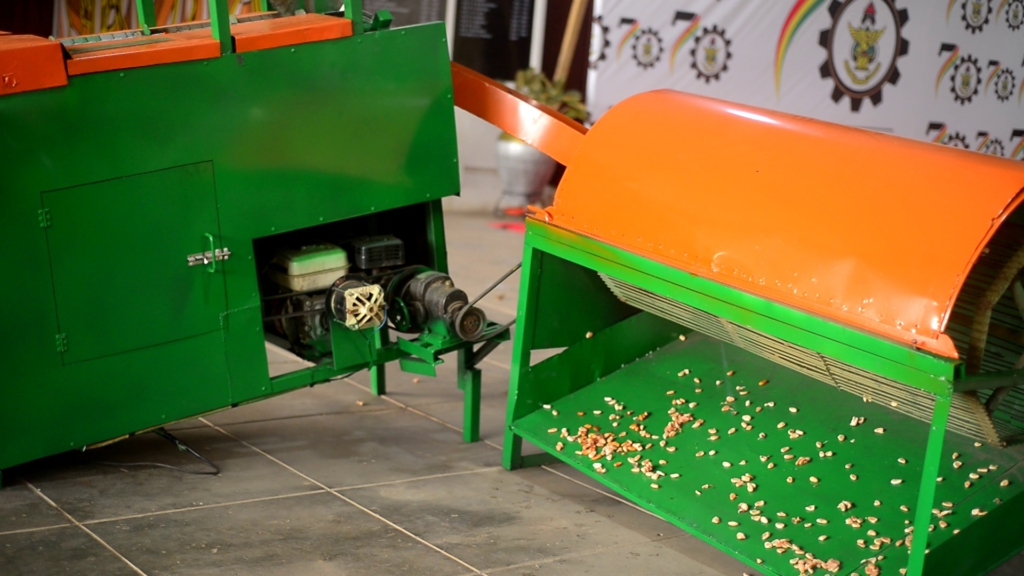 The user-friendly machine has a 97% efficiency of splitting above 60 cocoa pods per minute, a technology that can maximise cocoa production in Ghana.
Not only will the technology expedite the cocoa harvesting process, but also avert fatigue and avoid severing the cocoa beans.
"This mechanized tool will save farmers the dredgery of splitting the cocoa pod to get the beans.
According to Professor Obeng, the machine, presently a prototype is still being worked on to advance its properties and include a solar-photovoltaic power source.
"The machine can work on IC engine, electric motor and currently my team and I are working on solar-photovoltaic panel to have a GrEEn energy to reduce environmental pollution," he said.
As the second-largest cocoa-producing country, a solar-powered cocoa splitter is a step in the right direction in consolidating efforts to build local capacities for cocoa value addition.  
DISCLAIMER: The Views, Comments, Opinions, Contributions and Statements made by Readers and Contributors on this platform do not necessarily represent the views or policy of Multimedia Group Limited.