Scores of residents at Akyem-Oda in the Eastern Region have been displaced after a rainstorm on Sunday evening.
About ten people also sustained severe injuries during the storm.
The violent rains which lasted just thirty minutes wrecked havoc in the town.
Several buildings including schools and churches had their roofs ripped off.
The storm also ripped off roofs of residential homes.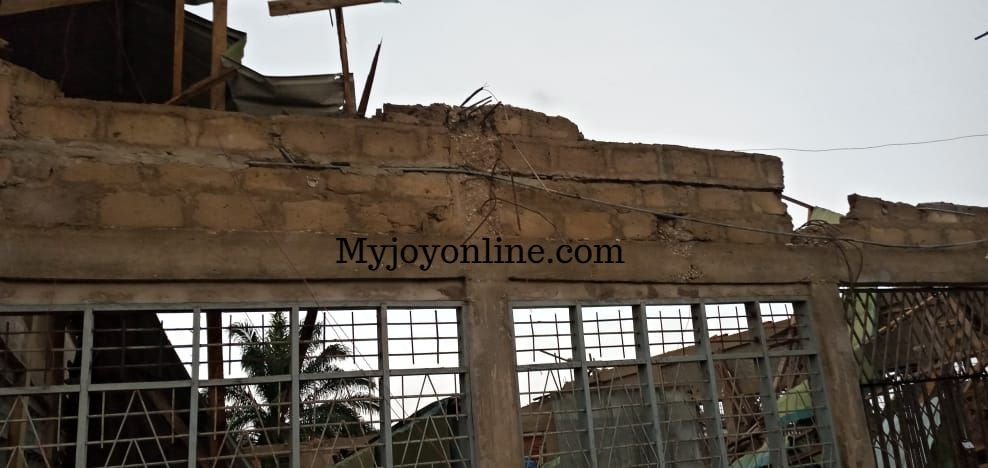 Municipal NADMO Director, David Okyere tells Joy News ten persons including some senior high school students sustained injuries and were receiving treatment at the Oda government hospital.
"It has affected almost everywhere in Oda so we are still looking at those affected areas. As of last night, we have recorded ten casualties", he stated.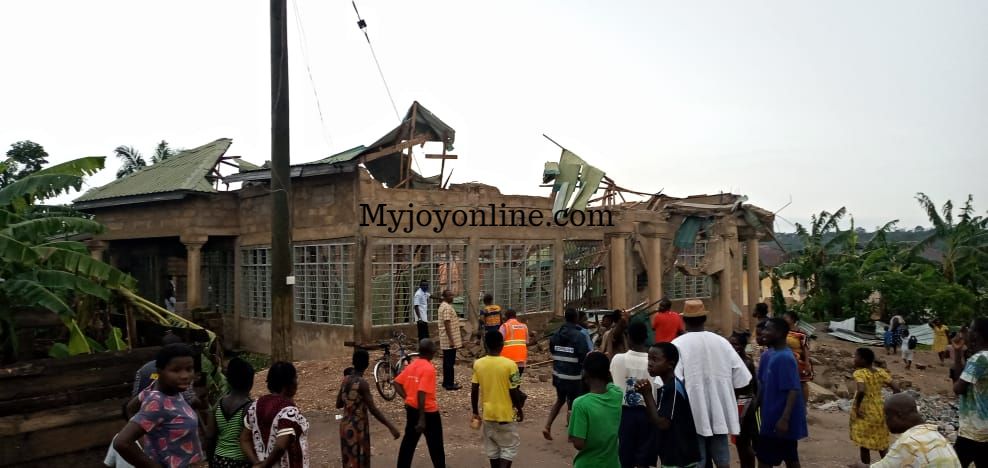 Mr. Okyere said NADMO is still on the ground assessing the the extent of damage.
"We have not done with assessment yet because it has affected almost everywhere in Oda. Some of our operation officers are also on the ground taking the number of people that have been affected", he explained.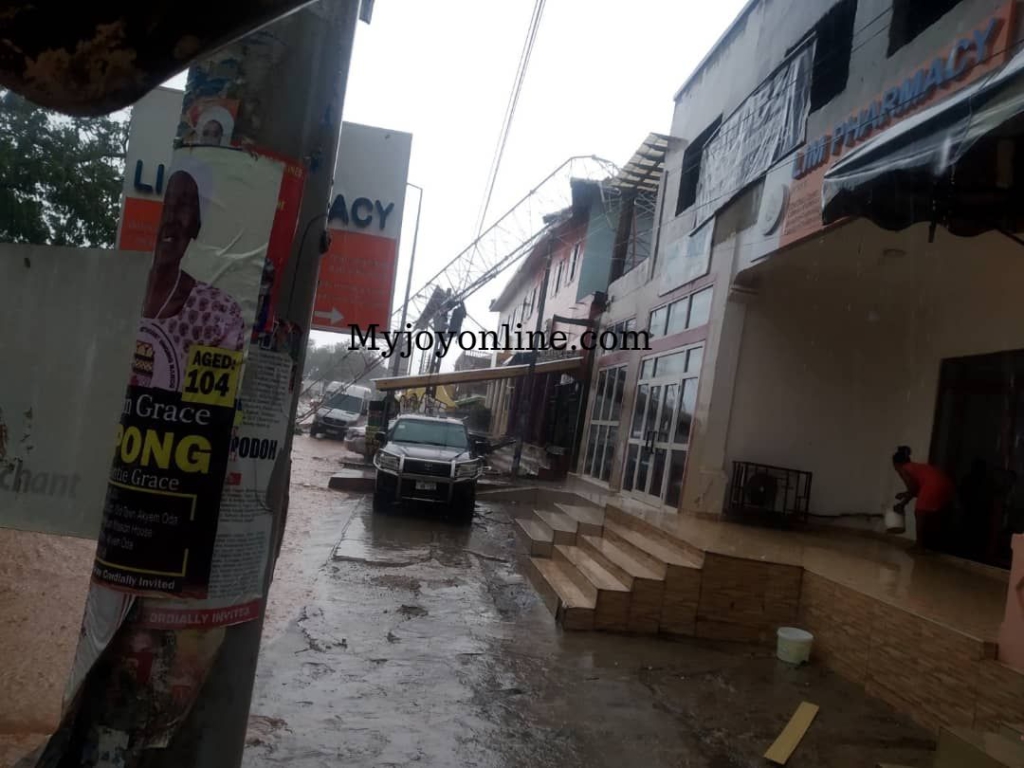 Meanwhile, the Member of Parliament for the area, Alexander Akwasi Acquah has visited the victims and assured them of his support.