Thousands of mobile phone subscribers have besieged telecommunication outlets across the country in a desperate attempt to register their SIM cards with just 48 hours to the July 31 deadline.
JoyNews checks at some registration centres revealed long queues with frustrated registrants massed up at the centres.
In just some 48 hours, any opportunity to re-register a SIM card using the Ghana card will be impossible.
JoyNews understands that many people still have problems even obtaining their Ghana card.
JoyNews' Michael Ashalley was at the Ghana card registration center at El-Wak stadium on Friday and reports that some Ghanaians are confused and frustrated as they have still not received their cards.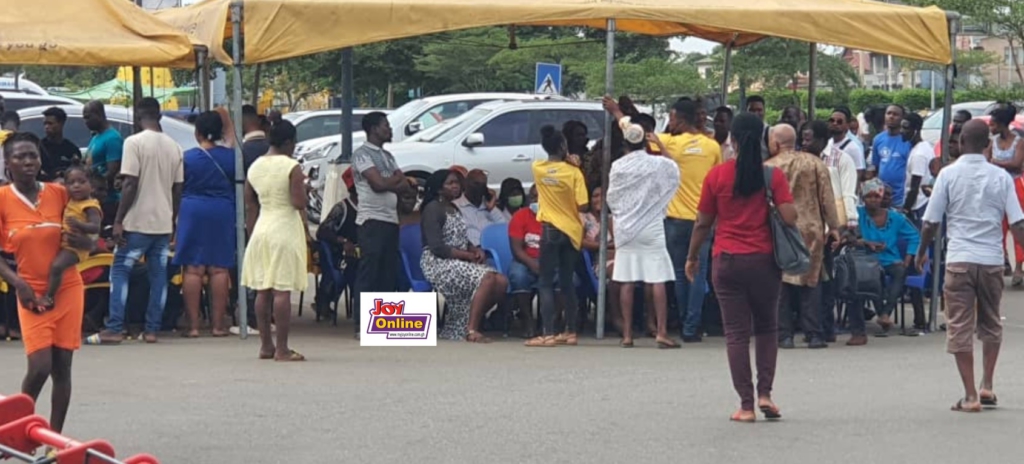 "I registered in 2019 but the card has still not been activated. What will we do when the deadline is up?" one woman asked.
"I came here yesterday at 4:30am and I have still not registered. There are so many people, we hear the deadline is on Monday, we plead with the government for an extension," another person lamented.
"I registered the Tigo with the same Ghana card like last two weeks but when it got to the MTN they said it has expired."
Luv FM's Emmanuel Bright Quarcoo reported that it is a stressful situation at some Ghana card registration centres in Adum, Kumasi.
"I have been here since somewhere around 5:00am and the place has been choked. In fact, it is a hell going through the registration, you go to this place you will be there and the so-called protocol will bypass the queue," one person lamented.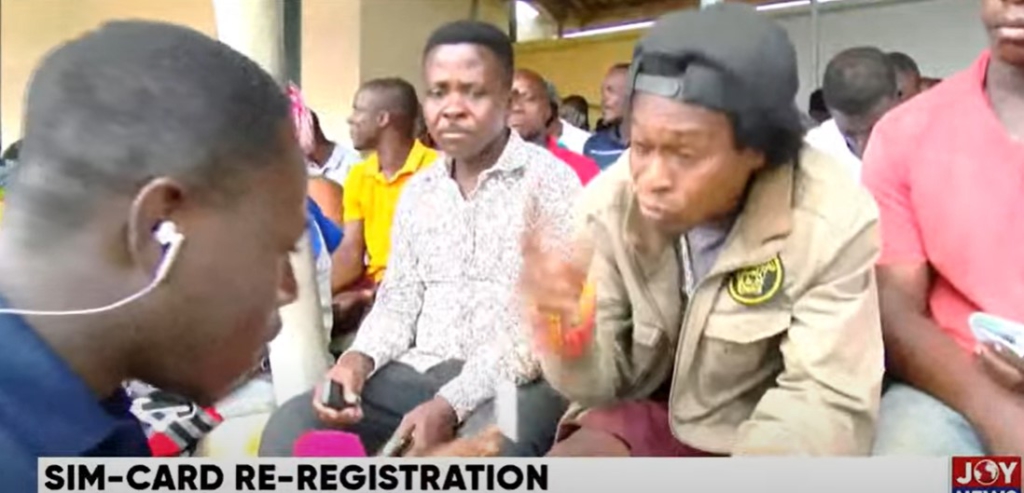 Meanwhile, there is mounting pressure on the government from the Minority and the Mobile Money Vendors Association for an extension as millions of SIM cards still remain unregistered.
Deputy Ranking on Parliament's Communications Committee, Sam George explained that the deadline slated for July 31 "holds potential national security implications for millions of Ghanaians who have not been able to register, due to no fault of theirs."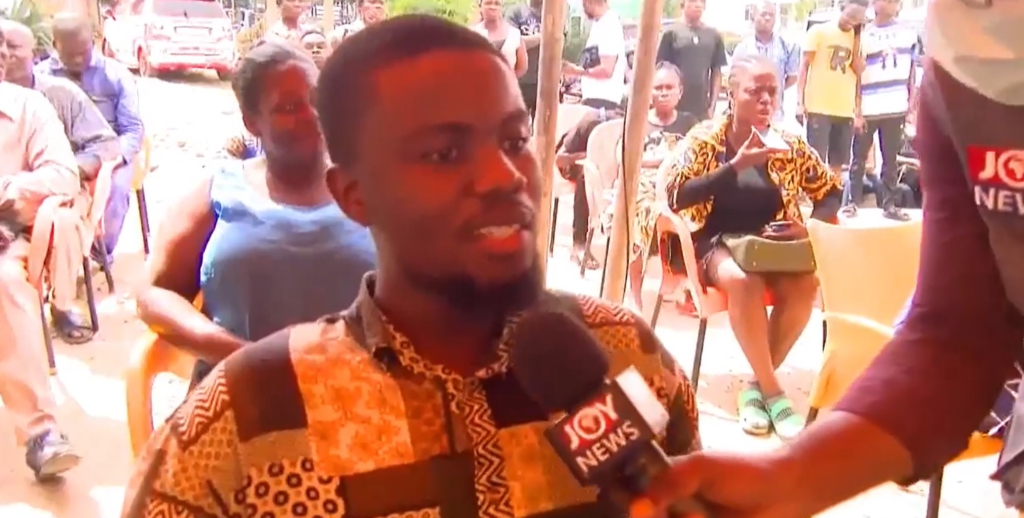 "We urge the President and the National Security Minister to take cognizance of the fact that millions of Ghanaians earn a living by use of their SIM cards on a daily basis," he added.
The Mobile Money Agents Association also want the deadline to be extended to January 2023.
According to them, the mobile money business will be negatively affected should government stick to the July 31 deadline.
"As a business people in the industry, it will be very detrimental to our business and the industry, in general, should government pursue the 31st July, 2022 deadline.
"We appeal that with realism and having considered inconveniences and challenges, the government should extend the deadline to January 2023," portions of the statement read.
However, the Ministry of Communications and Digitalization has stated categorically that the deadline will not be extended.
According to the Ministry, people who fail to comply with the directive will have their SIM cards deactivated.