The Minority in Parliament has condemned the demolition of makeshift homes at Agbogbloshie, describing it as callous and insensitive.
Minority Spokesperson, A. B. A Fuseini, told the media during a visit to area that common sense should have made the Accra Metropolitan Assembly postpone the demolition until after the lockdown.
According to the Accra Metropolitan Assembly, the action was to make way for the dredging of the Korle Lagoon as the rains set in to prevent flooding.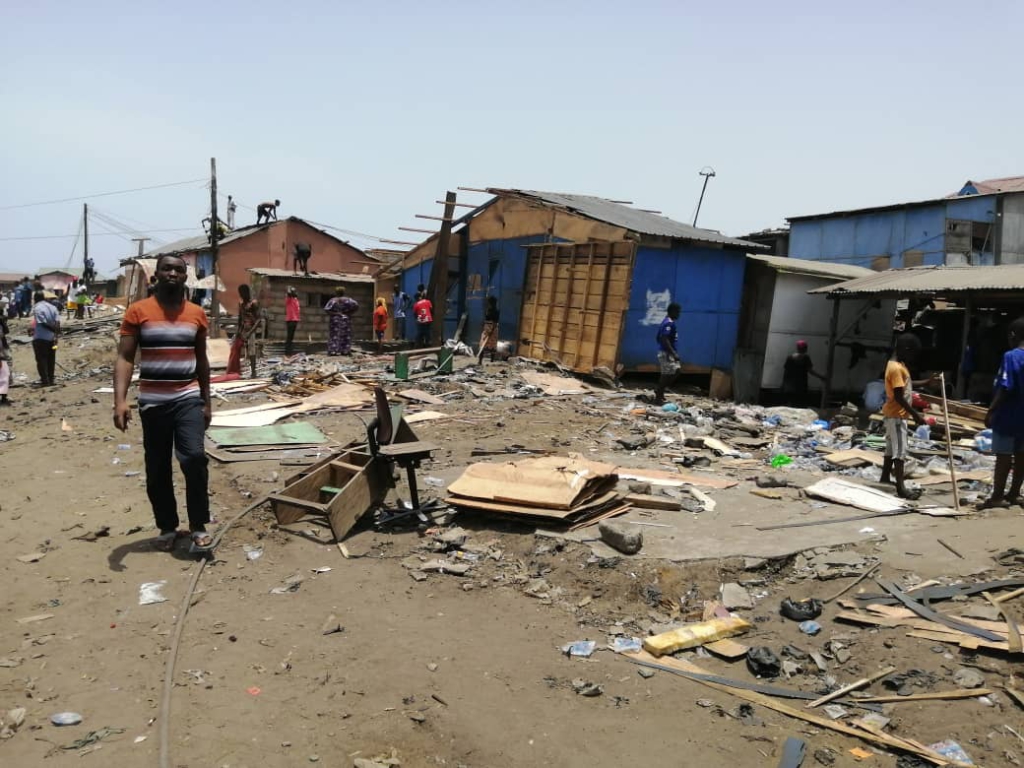 Some of the squatters and their children left without homes were compelled to spend the night in the open, without shelter despite assurances by city authorities that temporary tents will be provided.
Speaking to JoyNews on Thursday, Mr Fuseini said the displaced persons will struggle to abide by the lockdown without homes to live in.
The Sagnerigu MP also explained that the minority will summon the Local Government Minister to Parliament to answer questions over the demolition soon.
"As soon as the opportunity exists in Parliament, we are going to call on the… Minister for Local Government or Works and Housing or other relevant ministries to come and answer. If there are opportunities some of us will make statements on the floor of the House," he said.
Acknowledging the illegality of the settlement, Mr Fuseini added that the status of the slum dwellers "should not be reduced to that of animals" calling for a humane treatment for the displaced squatters.
"We are in extraordinary times. So one would have said that even on humanitarian grounds…In a situation where you are asking everybody to stay home. If you demolish someone's house and you ask the person to stay home, where will the person stay," he asked, calling on the Accra Metropolitan Assembly to exercise discretion in this particular matter.
Meanwhile, some of the head porters and other residents of the area are asking government to exempt them from the lockdown so they can go back home up north.
They complain apart from accommodation challenges, they are not benefiting from the free distribution of foods, making life difficult.
"What has happened here is not good at all because, we have been informed about coronavirus and government has asked us to stay home and they have demolished our shelter so now where will we sleep?"