The Ministers Roads and Highways together with the Energy Minister have ended a tour of construction sites of roads at Hohoe in the Volta Region.
These projects are part of government's plan to improve infrastructure across the country.
The Roads and Highways Minister, Kwesi Amoako Attah assured the people government's commitment to making sure that all roads projects promised by President Nana Akufo-Addo are delivered.
He said this when he paid a working visit to the Chiefs and people of Gbi during his tour of inspection of the roads to Volta and Oti regions
"The aggressive works on the Hohoe major and town roads you see means that President Nana Akufo-Addo has the people of Hohoe and the entire region at heart and would do anything to sure his love for you," Mr Attah said.
He noted that all road contracts were awarded by the ruling NPP hence the leadership of the area must disregard other information regarding how and who awarded them.
In addition, he assured the people that the Asikuma-Have road would be commenced by First Sky Group in a month's time.
Meanwhile, Energy Minister and Parliamentary Candidate for Hohoe, John Peter Amewu commended the President for his love for the people through the massive developments seen in the municipality.
Mr Amewu who has been praised by the Chiefs for undertaking developmental projects appealed to the Chiefs and people of Hohoe to give the Akufo-Addo-led administration another chance to bring more projects to the Volta Region as a whole.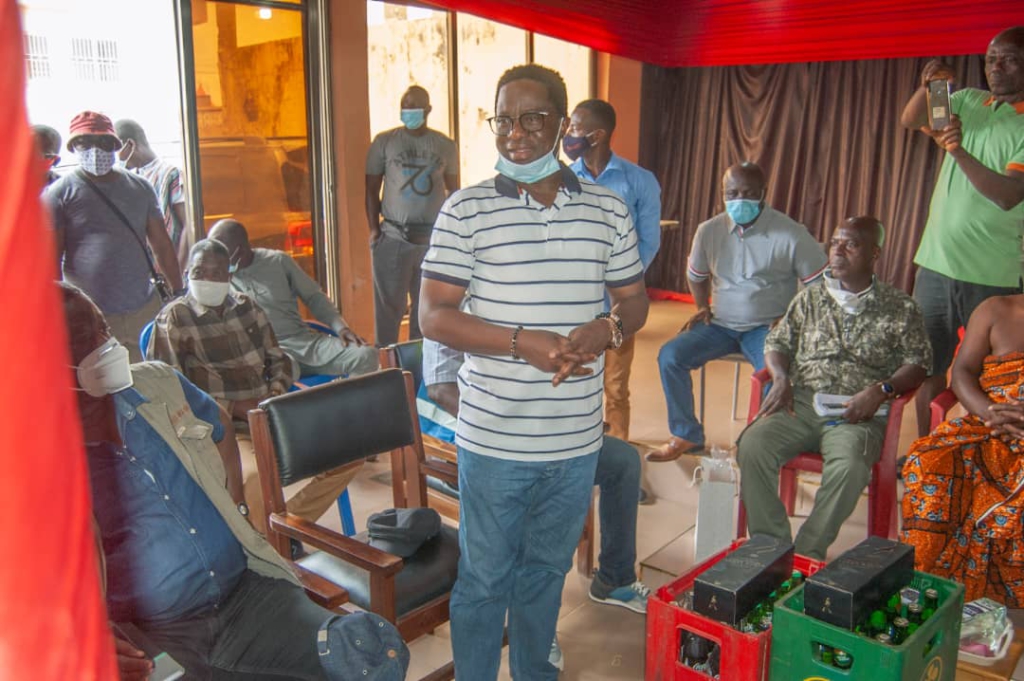 Mr Amewu said considering the development in the Region, it was good for the people of Hohoe to give him the opportunity to represent them in Parliament.
The Chiefs were grateful to government for all the development projects seen since they came to office almost four years ago.
However, they appealed that attention is paid to the Asikuma-Have roads.
The current road projects in Hohoe includes about 16km of chippings overlay and 15 of an asphaltic coat.
Also, work is ongoing on the Fodome Ahor-Wli Todzi road and the Fodome Ahor-Gbledi roads among others.
Meanwhile, the contractors, First Sky Group and Jotmoh Construction have been asked to work within the stipulated time frame.