Security experts have cautioned that the one-week rites for the murdered Kwabena Azure in the Krofrom suburb of Kumasi could serve as an avenue for reprisal attacks.
They want the police to conduct a rigorous risk assessment in the community, following the butchering of one and the burning of a house.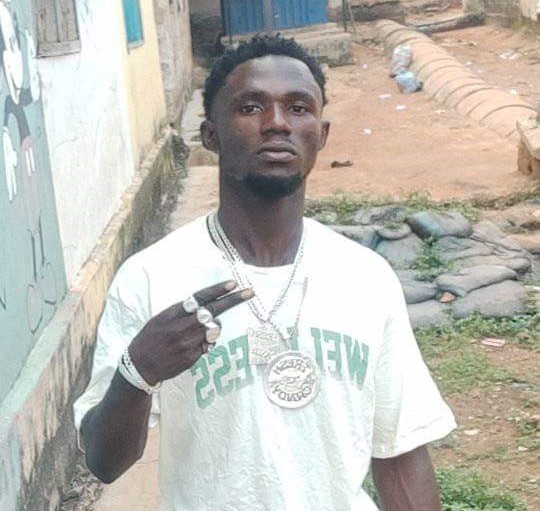 Kwabena Azure was butchered by unknown assailants at Krofrom.
Residents suspect the assailants were on a revenge attack a year after the deceased allegedly harmed their colleague.
A day after the murder, a six-bedroom house was set on fire in a suspected reprisal attack by a gang.
Gangsterism in the community has been a cause of worry to residents.
Speaking to David Akuetteh on Luv Fm, Kwame Boamah, known as 'Lion' in the Krofrom community, said the upsurge of gang activities is mainly as a result of a breakdown in the family system.
"Most of these kids live with their mothers, and the mothers cannot raise such boys. Men have to raise men. Many of the teenagers in Krofrom do not attend school. There are not enough schools around for the youth to attend".
A Criminologist at the Kwame Nkrumah University of Science and Technology, Dr Jones Opoku-Ware, is worried the trend has paved the way for criminal role models for children in some suburbs.
"Because of the negligence of parents in these suburbs, these gang leaders become their criminal role models. They trust them more than anyone else. What happens in Krofrom and other suburbs is a breakdown of our family system. Parents are no longer raising their kids. The streets are raising them."
Security expert, Paul Boateng observes that the youth in traditional suburbs of Kumasi join gangs to find identity, survival and protection.
The police have been enjoined to strengthen its intelligence set-up ahead of the one-week funeral rite for the late Kwame Azure.
"Our intelligence set-up must be up and running. Many of these issues could have been avoided if our police had been more focused on gathering intelligence. The police must do a risk assessment before a one-week celebration is held in memory of the butchered young man at Krofrom."
Both 'Lion' and Paul Boateng are positive that gangsterism in the suburbs will end if jobs are created for the youth.
"Providing jobs and educational facilities in such suburbs reduces these gang-related crimes.
DISCLAIMER: The Views, Comments, Opinions, Contributions and Statements made by Readers and Contributors on this platform do not necessarily represent the views or policy of Multimedia Group Limited.