The much-anticipated trilogy between Michael Ansah and Sheriff Quaye slated for May 30, 2020, has been postponed indefinitely, according to fight promoter, Alex Ntiamoah.
The postponement is necessitated by the ban on public gatherings due to COVID-19 pandemic.
"May 30, is definitely out the way," the CEO of Box office promotions tells Joy Sports. "It is a very difficult situation because our business strives on events."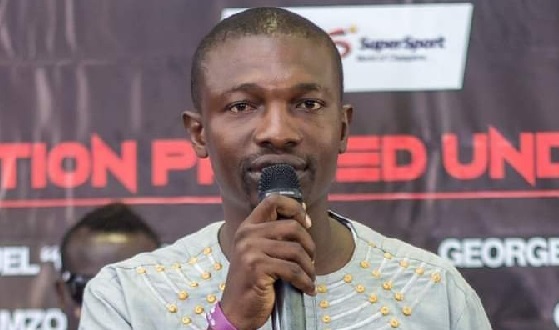 The two boxers were scheduled to fight in March earlier this year in a Commonwealth final eliminator to gain an opportunity to fight the Commonwealth champion, but a late ankle injury to Michael Ansah led to the postponement of the bout to May 30.
The window for the boxers to square off for a third time following one win each in their last two fights has been affected by COVID-19.
This led to a ban on public gatherings by President Nana Addo Danquah Akufo-Addo, forcing the Ghana Boxing Authority (GBA) to cancel all scheduled promotions and other events on their calendar sine die.
"GBA [Ghana Boxing Authority], is not giving any sanctioning licence for any fight or promotions until the ban is lifted.
"I can't even apply for a licence to promote it because GBA canceled all events so I need to apply for new sanctioning for the fight and until the COVID-19 is over, we cannot secure licence for a fight," he stated.
Despite the uncertainty surrounding the future of the fight, Ntiamoah says, he has had positive conversations with the camps of the fighters and it is still on the cards when the COVID-19 situation in Ghana normalises.
"I have spoken to the two camps and we are looking at any time the COVID-19 pandemic is over and government opens for public gatherings, we will make it happen," the renowned promoter said.
There's fear the boxers might not be in good shape for a competitive fight after COVID-19, however, Ntiamoah is optimistic boxing fans would be served a fight worth their monies.
"The boxers are training individually," he revealed before adding "I have been in contact with them. They are working hard and good shape. Everyone expects a good fight and that's what we will get," he assured.
Sheriff Quaye accused Michael Ansah of feigning the ankle injury due to the fear of losing.