Basic school pupils of the St. Monica's Girls Basic Junior High School in Cape Coast were given the rare opportunity to exercise their franchise in choosing their leaders through democratic processes.
The pupils were taken through every process from nomination, vetting, campaigning and voting, just like the experiences at the national election.
Using materials from the Electoral Commission, the students stated they feel elated that they've been given such a practical experience to aid them to vote in the future and practically learn a topic in their syllabus called electoral problems.
The basic school pupils went through what their parents, elder brothers and sisters go through during electioneering periods. Their seniors who are due to write their Basic Education Certificate Examination were exiting, and new prefects had to be elected.
The children had to be put through vetting, had periods to campaign and then had to be given the unique opportunity to go through the voting process using electoral materials from the Electoral Commission.
Headmistress of St. Monica's Girls primary school in Cape Coast, Philomena Charlotte Forson, tells JoyNews the school authorities' motivations.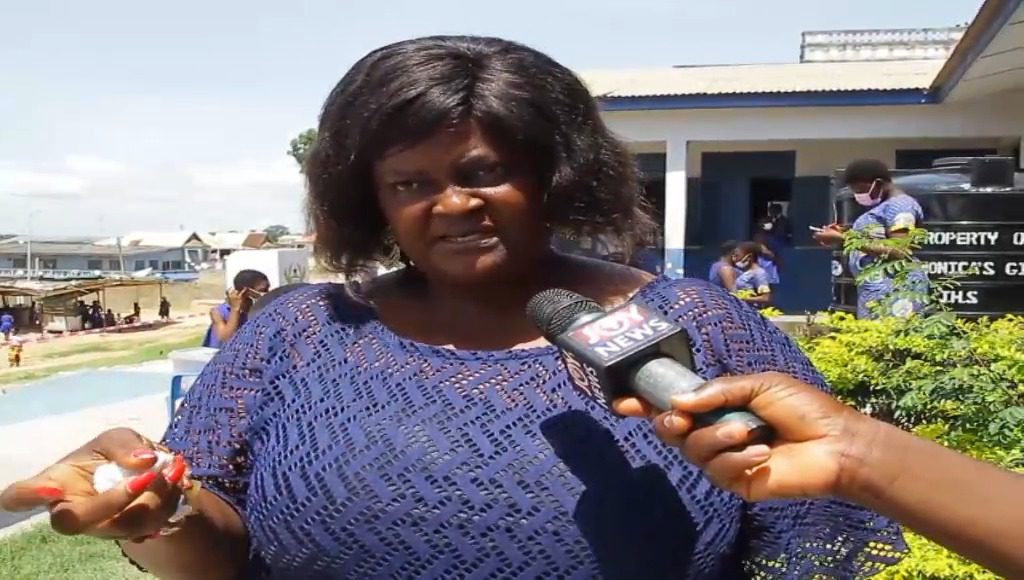 "There's a topic in their syllabus called, Electoral problems and we wanted to practicalise it. Secondly, the pupils would be turning 18 years in a couple of years and we want to expose them to the democratic electoral process," she said.
Just like what happens at the national elections, there was an Electoral Commissioner, the returning officer. Mercy Assibey Yeboah, the EC, told JoyNews they put a committee together to ensure that the election was a success.
She says whatever processes the Electoral Commission goes through were followed strictly to enable the school pupils have a feel of how the actual campaign, voting and other processes are.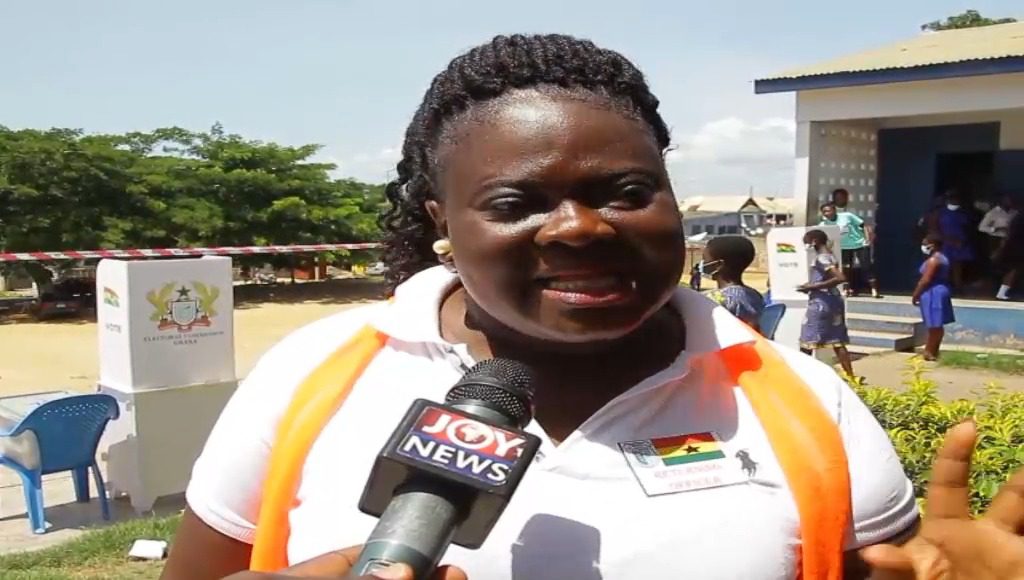 She explained, "We called for nominations, we vetted them, allowed them periods for campaigns and then set the voting process in motion. It's been a success so far. We used two-weeks to put the entire exercise together."
Some of the school pupils expressed their excitement after going through the entire exercise. As a result, they said, they fully confident and would be matured enough to take part in the national elections when they turn 18 years.
"It's been an exciting journey for me. I mustered courage and confidence in my campaigns, appealed to my colleagues to vote for me by selling my messages to them," one of the candidates stated.
The school pupils who took part in the exercise indicated, they would want to experience this kind of exercise every year.
Some basic school headteachers wee at the school to learn this practice so they would be able to implement them in their schools.
Headteacher of Catholic Jubilee Boys School came to observe the process, tap knowledge from his colleagues in order to be able to implement same exercise in their school.