"When RTU was there, I could remember when there was a premier match you will hear compliments for Hearts and Kotoko players and those in the national teams. When sending young kids to the park, you will be telling them to watch particular players and how they played."
Tall, dark and red eyed Alhaji Dawuo, in charge of juvenile football in the Northern region and managing the biggest talent hub in Tamale, explains to me how difficult it has been to motivate the many young boys who pass through arguably Tamale's greatest Colts club – Real Tamale Republicans. The absence of a Ghana Premier League club and its dire effects on what used to be a trusted chain for talents from Colts, to Division 2, Division 1 to the Premier League and out of Ghana.
The chain is responsible for the production of global icons including three time African footballer of the Year, Abedi Pele, former goalkeeper Abubakari Damba, Hamza Mohammed who featured consistently for all national teams, Olympic bronze medalist Mohammed Gargo, and current Black Stars midfielder, Mubarak Wakaso amongst others.
Real Tamale United's last Ghana Premier League appearance in 2013 happened to be the last time any team from Tamale featured in the Ghana Elite football Division but there's an inkling this is the "Year of Return''.
The Slump
There were initial warning signs of a decade long Ghana Premier League drought when the 'Pride of the North' went down for the first time in 33 years. In 2011, Real Tamale United were relegated for the first time in their history, after losing 1-0 to New Edubiase United in the penultimate fixture of the 2010/2011 season.
Mohammed Gargo was tasked to stir the team away from relegation after Turk trainer, Telat Uzum stepped aside mid-season, but the intervention was to no avail. RTU accrued 32 points from 29 matches and joined BA Stars who were already relegated.
In less than 10 months, Real Tamale United were back in the Premier League, qualifying for the 2012/2013 season after beating Unity FC 4-1 in their final game to seal the slot in Kumasi. Real Tamale were impressive all season and proved their mettle by winning three-straight games in the Division One League play-offs to gain promotion for next season's premiership with nine points.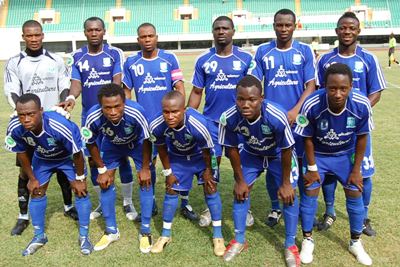 Real Tamale United were back up in the Ghana Premier with hefty expectations especially after making a statement in less than a year of being relegated. The adventure would turn to be the most fragile of performances in their history, joining the likes of Cape Coast Venomous Vipers (1958), Ebusua Dwarfs (1959), Gbewaa (1970) and Boye Sowah's Great Lions (1982) who ended seasons without wins.
RTU were relegated from the Ghana Premier League in April 2013 after losing 4-1 to New Edubiase United with seven matches to the end of the season. The Pride of the North ended the season without a win in 30 matches – five draws and 25 defeats.
The GPL Drought
The manner of RTU's exit was enough to lower expectation of another immediate return to the Ghana Premier League, perhaps staying out of Ghana's elite for close to a decade was clearly not in the plan. Real Tamale's fight back in the ensuing seasons of Ghana's second tier did not look promising.
Especially when the once united unit appeared to be dissipating as the pressure rose, with financial and administrative problems, coupled with the lack of competitive football in the north. Problems for the pride of the north meant a prolonged search for a Ghana Premier League slot and continued hardships.
"When RTU was there, I could remember when there was a premier match you will hear compliments for Hearts and Kotoko players and those in the national teams. When sending young kids to the park, you will be telling them to watch particular players and how they played. Some of them even went to the field and made friends with some of these players who encouraged and taught them [children] some few tricks, but now that there is no premiership it is difficult for young kids to have that interaction with top players." CEO of Tamale Republicans, biggest colts club in Tamale, Alhassan Dawuo told Joy Sports.
Northern Regional FA chairman Alhaji Mahamudu Hassan Abu Rhyzo lived through the good days and understands better, the bad.
"Well since 1978, we have had RTU as the team in the premiership. They have dominated the northern parts – as the big brother if you want to call it, but since they exited the premiership we have struggled over the years to bring in other teams, including RTU to no avail. It has become a bother to almost all sons and daughters of the northern region, because we realized that most of the younger generation will normally look up to most of the players that RTU turns out and those who also move to other clubs."
Lack of Ghana Premier League experience has affected the commercial activity around 'Ghana's AFCON gift to Tamale', The Aliu Mahama Stadium according to Alhaji Ryzo.
"Economically, it has also affected the business community. We had our sisters, mothers and aunties who go there on weekly basis to go and sell their wares, either water, drinks, food to patrons of matches on match days, but ever since RTU got relegated from the premiership, you'll realize most of them have had to either stop all together because that was where they used to go to sell their wares and it's been a challenge."
Renewed Fight
The disgruntled factions fed up with the RTU system had to force their way out and find alternative routes in solving Tamale's top most football need.
Tamale's Ghana Premier League thirst meant the birth of two new clubs who will aid the course or replace the traditional Real Tamale united if they failed to lead. One of such clubs is Steadfast Football Club, which is bankrolled by Tamale South Member of Parliament, Haruna Idrissu and currently managed by Mohammed Gargo.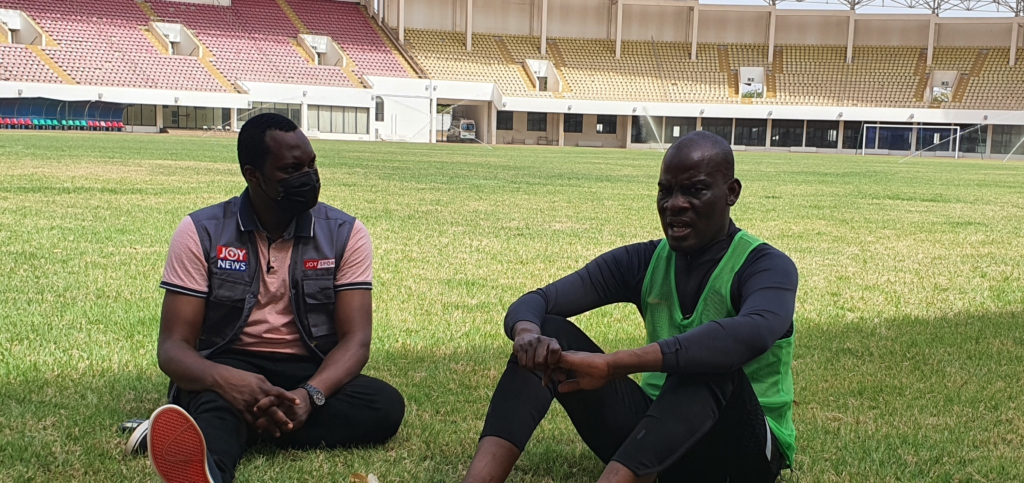 "One of my daily regrets is the fact that there is no premier team in Tamale, so many of the opportunities are lost because we don't have a premier team. That's why I pray that either RTU or Steadfast FC or Tamale City makes it this time round." narrates Haruna Iddrisu.
Tamale City Football Club are in the close hunt for the opportunity to represent the Northern Region in the Ghana Premier League soon. The fledgling City are managed by another great son of the land in Hamza Mohammed and the focus is to end the drought.
"You can't have this wonderful edifice without the premier league. We did our best, tried all what we could for the past three seasons." Hamza Mohammed, coach of Tamale City said.
They have seemingly grown desperate and following the truncation of the football season after the Number 12 expose, Tamale City were unable to progress to the top flight despite their league log on the division table, and the people of Tamale might have felt fate was against them.
Year of Return?
Nevertheless, there is reignited belief and communicable energy amongst the people. The performances of the three Tamale clubs in Zone 1 of Division One this year, gives hope to their Premier League aspirations.
With RTU, Steadfast FC and Tamale City all currently lying between first and fourth of the table, there is the chance Tamale will finally get a representative in Ghana's top flight next season.
"It has not been an easy task playing in the division one, especially in this zone. It is not an easy task but we are doing our best to come out on top," Real Tamale United manager Shaibu Tanko hinted to Joy Sports.
The team is currently lying 4th in the Zone One standings, with 24 points from 13 league matches played so far.
They are behind teams such as, Bofoakwa Tano, Steadfast FC and leaders Berekum Arsenals, with only three points separating them from the table leaders who are having 27 points.
In those 13 games played, they have won seven of them, losing three and drawing three.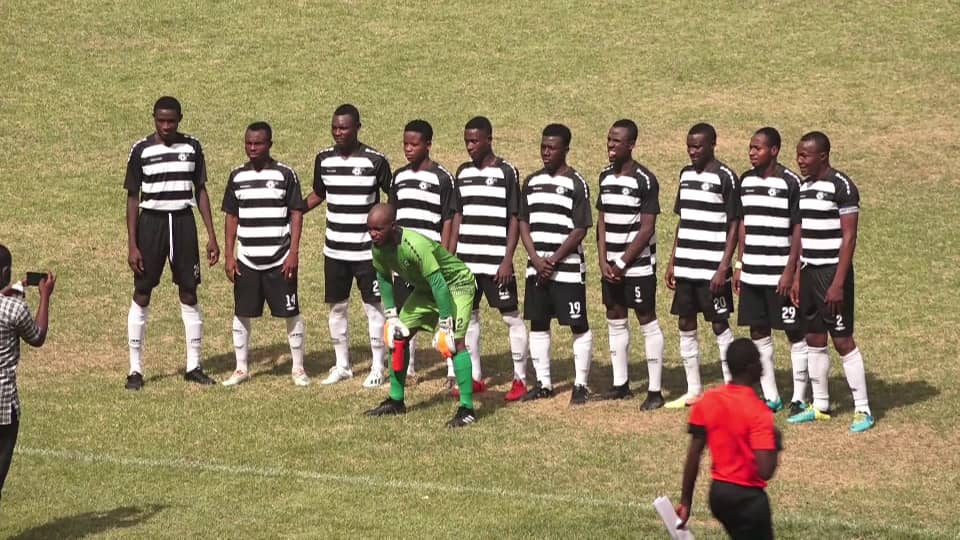 Steadfast FC finished 2nd after the first round with nine wins, three draws and three defeats in 15 outings and scored 25 goals, conceded 9 while bagging 30 points in the process. Steadfast as a result are just a point behind leaders Berekum Arsenal.
Tamale City finished 4th on the log and the Northern Region is looking forward to its representation in the Ghana Premier League for the first time in eight years. The battle for the Zone 1 automatic qualifying slot will be very keen, with Berekum Arsenal campaigning to join the likes of Berekum Chelsea in Ghana's top flight.
The second round of the Ghana's Division one League begins on April 16 2021 and the grand plan to end the Tamale's Ghana Premier league drought appears intact, powered by the strong belief that the clouds have gathered to produce premier football rains this year.
Watch the full documentary below: