Three teachers of Wa Jamiat Islamic Girls' Senior High School who were arrested for allegedly assaulting a suspected rapist has been released on police enquiry bail.
The teaches were pointed out by the suspect in an identification parade as being the ones who meted out the abuse after which they wrote their caution statements.
The suspect whose name was only given as Sharon is alleged to be a thorn in the flesh of the female students as he has on numerous occasions, been accused of being one of the people sexually assaulting students of the school.
School authorities have reported the conduct of the suspect to the Wa police though no evidence was presented to back the claim.
According to one of the teachers, the suspect unlawfully came to the school premises and made sexual advances towards one of the girls on June 15, 2021
After resistance from the lady, it escalated causing her to scream after which he bolted, said Mohammed Tando.
Mr Tando said the next day the victim together with her colleagues and some teachers went to the suspects' house where he was identified, arrested and handed over to the Wa police.
According to the students, the suspect came to the school to invite about a dozen of teachers to the police station accusing them of assaulting him.
The decision angered the students who then stormed the police station demanding the teachers' release.
Some of them shouted, 'release our teachers or you will know no peace' and others also chanted, 'release them or we will sleep here".
Some cried whilst rolling on the ground but the police wouldn't budge. Some of them resorted to pelting stones at the police personnel and police station.
The police chased them away and in the process picked up four girls and a teacher into to custody.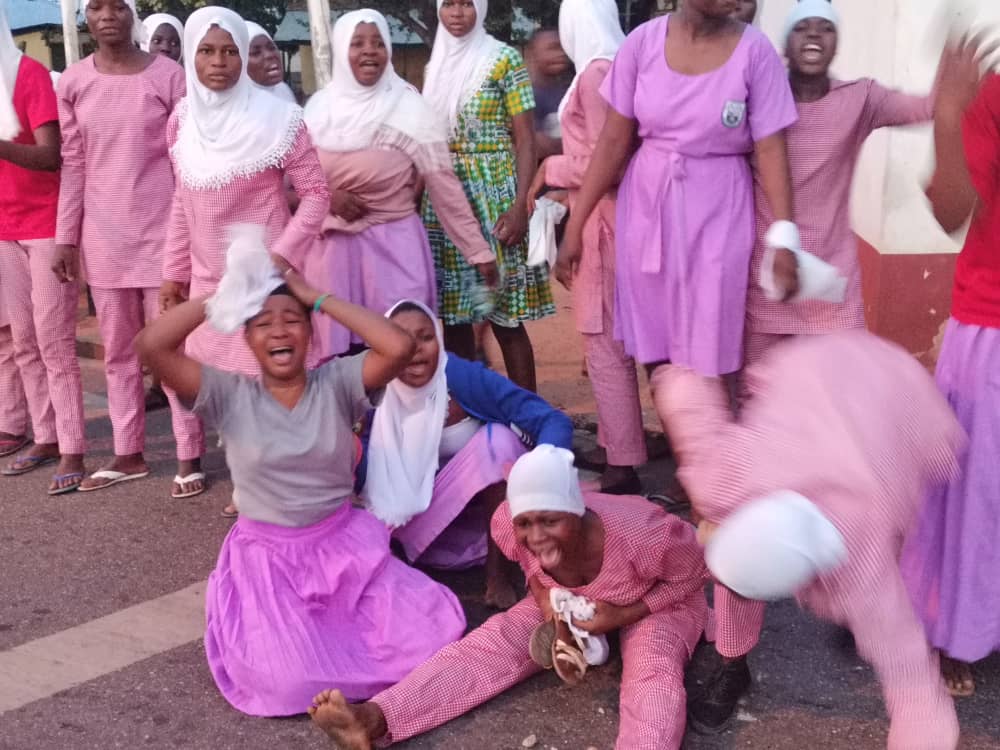 Mohammed opined that they are surprised about the behavior of the police.
"We have been talking about the unprofessional conduct of the police service and look at what they are doing.
"How can you parade as like criminals for these alleged rapists to fish us out as the victims of his assault? The burden of proof should not lie on us but he the alleged rapist," he added.
He also accused the police of being high-handed on the students following their arrest.
Meanwhile, the Upper West Region Police crime officer of the Ghana Police Service, Chief Supt Reynolds Menteaw has denied that the police were high-handed when they apprehended the students stating that they only took them into the police station to calm the situation.
He said they are leaving no stone unturned in their bid to get to the bottom of the matter. Chief Supt Menteaw said the case of attempted rape or sexual harassment brought against the suspect will be investigated same with that of the teachers.
He added that the police have their two issues to investigate including an alleged attempted rape and alleged assault.