Ranking Member on Parliament's Health Committee, Kwabena Mintah Akandoh, has bemoaned the many uncompleted health projects started by the Mahama-led administration that have been abandoned by the incumbent government.
According to Mr Mintah Akandoh, the many years that were at the disposal of the Akufo-Addo government to complete these projects, but failed to bring to bear government's wickedness.
Speaking on JoyNews' PM Express, he decried the deplorable state of the Fomena and Abetifi health facilities.
"This 8th Parliament, what makes the NPP the Majority group is the Fomena seat. The Fomena MP is the 2nd Deputy Speaker of Parliament so if for nothing at all, less than 10 per cent work to complete this magnificent edifice in his constituency, if not for wickedness, I don't see why that should not be added. So that the good people in that environs will benefit from that infrastructure.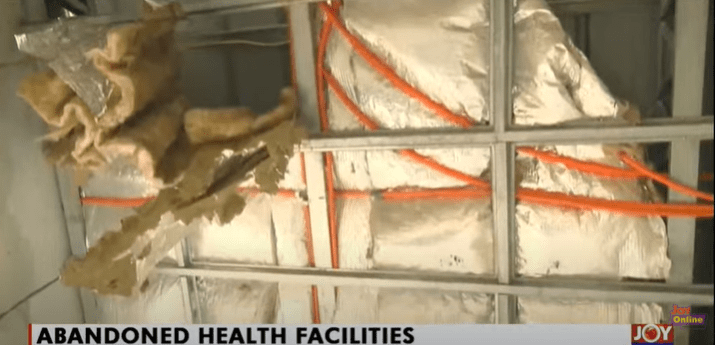 "The Fomena hospital can no longer be said to be 90 per cent complete. It is deteriorating. The ceiling has caved in. There are completed medical doctors and nurses' bungalows taken over by weeds. The bungalows have been tiled and have air conditioners. If it is not wickedness, tell me one word to describe this situation," he said.
According to him, the current state of the Abetifi health facility is the worst amongst all and any efforts to have it checked will require about 50 per cent of the structure being pulled down.
For the Member of Parliament for Juaboso Constituency, what aggravates the situation is the fact that these projects are being financed with loans.
"All the monies that are being used for the construction of these facilities are loans and you and I are paying the interest on those loans. Meanwhile, we have left these facilities to rot away," he complained.
Interacting with Ayisha Ibrahim on Wednesday, he revealed that NDC members on the Parliamentary Select Committee on Health were met with opposition from the military during their tour of the numerous health facilities across the country.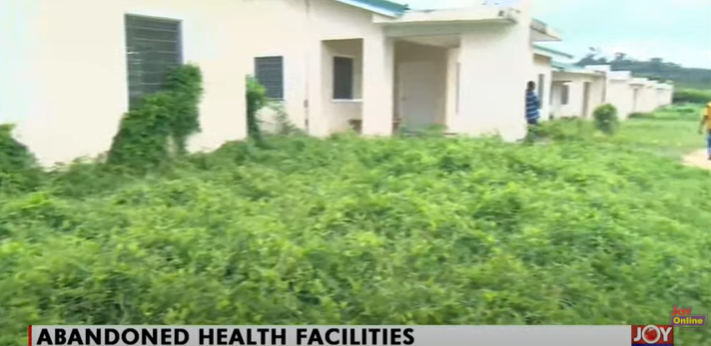 "We were there and they brought reinforcement. I called one gentleman and when he came he said 'there are orders from above that we shouldn't be there and that they should prevent us from going there'. But I told him we weren't there to do anything bad. You can follow us if you want."
However, after further interactions insisting on their rights, he noted that they were allowed to inspect the site.
According to Mr Mintah Akando, the failure of the government which is causing financial loss to the state should not go unpunished.
He believes "somebody must answer questions to that regard. We are talking about facilities that have been left to the mercy of the weather for about 4 to 5 years. It is causing financial loss to the state."