After several weeks of sitting on the shelves, the second season of the most anticipated radio series, 'The Library,' premieres on Friday, 24th June 2022.
The show will air on the nation's flagship entertainment radio station, Hitz FM —and hosted by multi-award-winning radio presenter, Andy Dosty.
The first episode of the second season features the discography of record producer, WillisBeatz.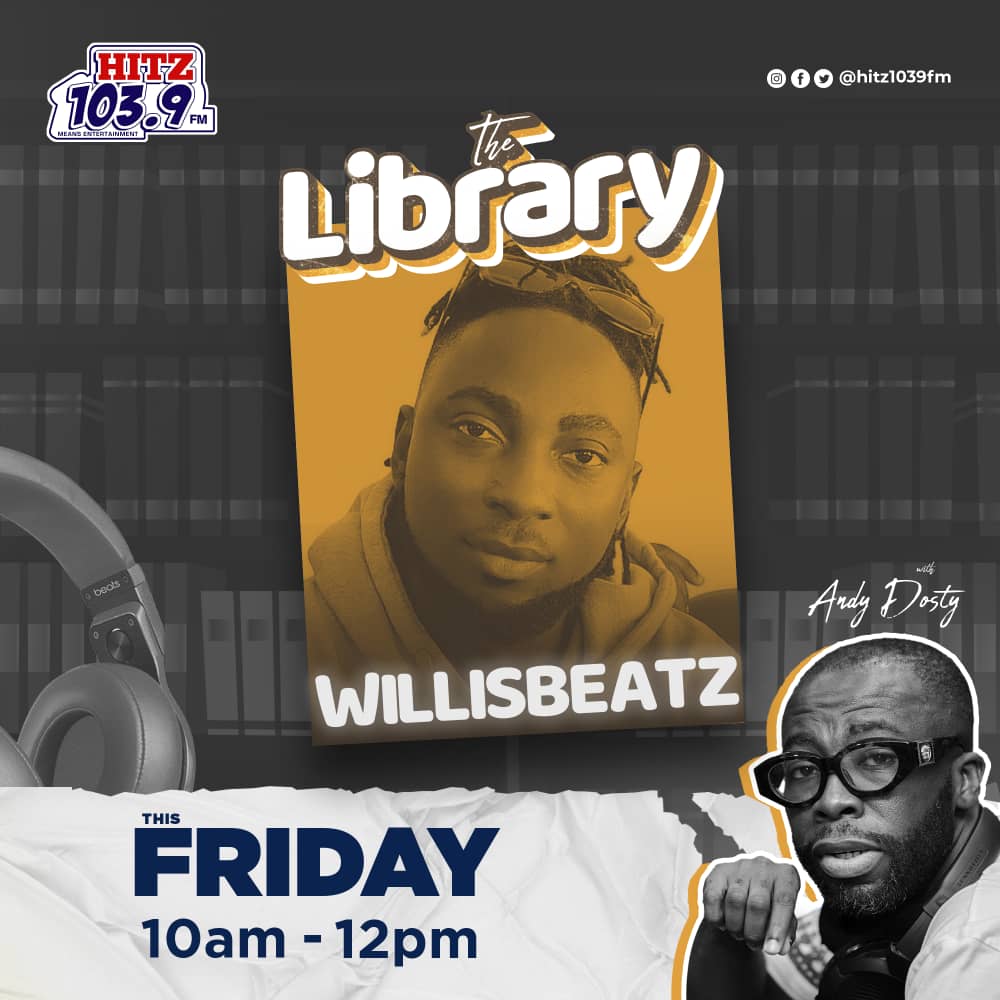 He is known for notable productions behind Shatta Wale's Taking Over, Forgetti, Open and Close, Skin Pain, Freedom, Umbrella, and late Ebony's Maame Hwe and Sponsor.
The Takoradi-based record producer also produced Ayesem's Koti, Kofi Kinaata's Made in Taadi, and Mzvee's Sing My Name, among many hits.
WillisBeatz has also worked with singers like Bisa Kdei, Fameye, Darkovibes, Castro and Gallaxy, among others.
Between 10:00 a.m. and noon on Friday, 24th June, the award-winning producer will discuss the events that prompted the production of some of his works – the inspiration behind each track's composition and facts unbeknown to music fans who have enjoyed his productions over the years.
In a few minutes of the first episode, WillisBeatz will present a brief narration of how he got into music and why he chose it as a profession.
Intermittently, the artistes he has worked with will also share some interesting facts and revelations regarding their recording sessions with the producer.
Subsequently, this season will feature other revered music producers like Quick Action, Kaywa, and Dan Bassey.
The revelations made by the "cast" of this season are not found anywhere on the internet, as Hitz 103.9 FM protects the exclusive rights to the information made available to the team. For exclusivity, one would have to tune in to the frequency for the season premiere. No subscriptions are required.
Additionally, the radio station's Twitter account, [@Hitz1039FM] will do the honours of tweeting real-time updates during the show to keep its followers informed.
Here is a recap of the first season of 'The Library.'
Shhhh, in the library, we don't disturb.