This Minister of Youth and Sports, Mustapha Ussif says, the sports fund when passed will aid the development of the various sporting disciplines in the country.
Mr Ussif believes lack of funding is the major issue in the growth of all facets of sports in the country, but is confident the Sports Fund will alleviate the financial distress of federations and he is committed to ensure it is passed by Parliament.
He made the commitment when he received an entourage from the Ghana Chess Federation to his office last week Friday.
The delegation from the federation was led by its President, Philip Ameku to present a trophy and other medals won by the Africa U-9 Chess champion, Chief Dave Quansah at the recent Africa Chess Championship.
Mr Ameku reckons the association have the potential of winning more medals for the country when they have the backing of the sports ministry for their programmes.
He, however, enumerated certain challenges, including lack of financial support as some of the reasons for their inability to do more.
Mustapha Ussif, impressed with the success of Dave Quansah, congratulated the young champion and reiterated his commitment to have the sports fund passed by Parliament as it would serve as the dedicated source of funding for all sporting disciplines.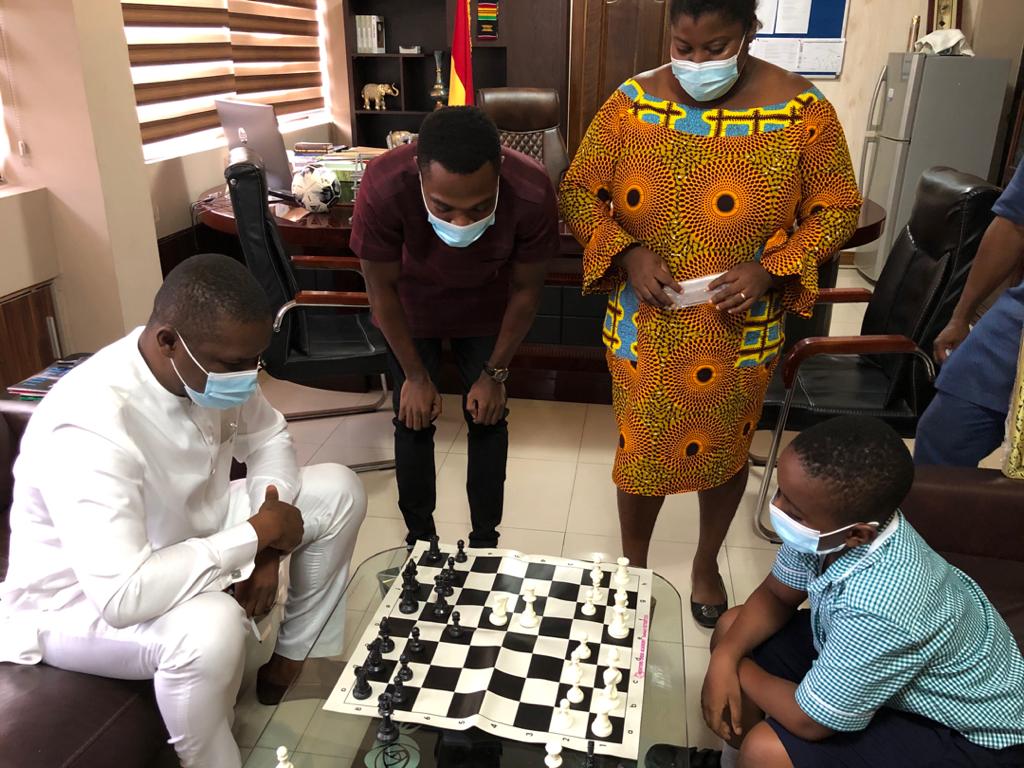 "I am impressed with the success of this young man," Ussif said during the meeting
"He did not only make himself, his family and school proud, but he also made Ghana proud," he noted.
The Sports Ministry have fund currently undergoing processes to be passed to serve as the source of dedicated funding for sports in the country.
The MP for the Yagabori-Kubori constituency believes with the right investment, the country will produce great athletes to compete against the best in the world.
"When we invest in our athletes, we will win laurels. Dave has shown that with the right support, we will produce very good sportsmen and women.
"Our duty as a ministry is to develop sports in general. I have said that I will give all sports the attention they deserve to groom more talents for the country," he continued.
"My predecessors initiated a sports fund, and I will see through this Sports Fund initiative. When the Sports Fund is established with procedures and guidelines as to how funds could be accessed by the various Associations that will be the turning point in the history of Sports in Ghana.
"The Chess Federation will get the full support they deserve to produce more players like Dave," he stated.
Mr Ussif charged Dave Quansah to take his education and training seriously as combining both will continue to let him stand out.
Dave Quansah was accompanied by Christiana Ashley – Vice President and David Acheampong who is the coach and father of the little champion.
The team earlier was recently hosted by President Akuffo Addo.
Quansah will represent Africa in the World Schools Individual Chess Championships to be held in Halkidiki, Greece later this year.