The Bos Game Show is back on Joy Prime with loads of excitement and amazing prizes to be won.
An auto-mechanic, Isaac Eduah from Darkuman was first to beat the boss, Gary Al-Smith in an exhilarating contest.
Isaac displayed dexterity and great knowledge in soccer to walk home with a GHS2,000 cash prize, a phone, and an iron in the Season 2 of The Bos Game Show.
The auto-mechanic showed class in the first round as he answered almost all the questions he attempted within a minute time frame.
To be able to meet and play against the boss, Isaac continued his fine performance in the penultimate round outwitting the two other contestants, Rafiq and Reuben, in the fastest-finger competition.
Along the way, the Darkuman-based sports pundit cleared bonus questions to lay hands on high-tech electronics gadgets, a phone and an iron.
Isaac was very confident in beating the boss and decided to accept the ultimate offer from Gary Al-Smith – beat the boss and quintuple his earnings of GHS400.00 from the previous two rounds.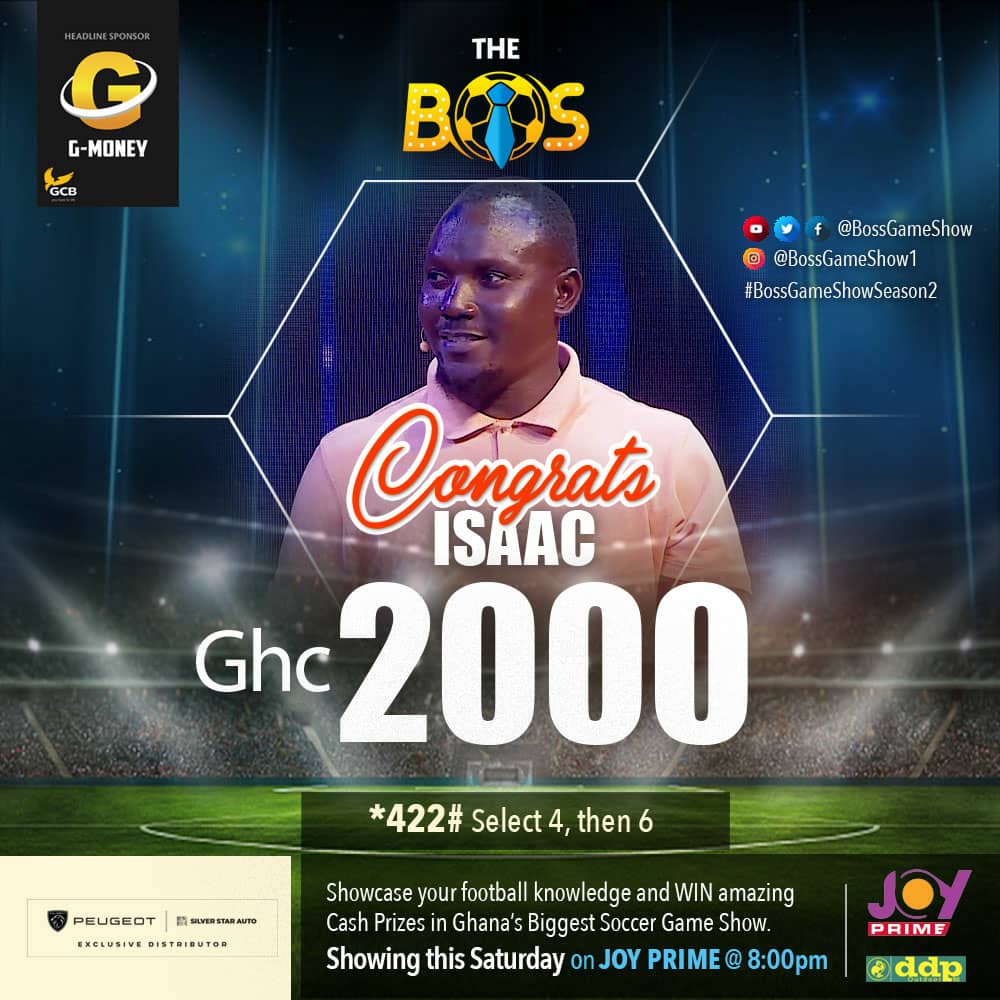 In a seven-question contest, Isaac maintained his composure in taking a slim lead. Prior to the last question – the decider – he correctly answered two while Gary managed to take one.
But Isaac proved a hard nut to crack, sniffing life out of the boss by picking the last question to end the game 3-2 and walk home with a GHS2,000 cash prize.
He never imagined attaining this fit but his perseverance and determination made it possible.
"I have a business running so I will invest some of the money in it and support my dad with some. You know times are hard. He's been there for me," Mr. Eduah told presenter, Yaw Ampofo Ankrah.
The Bos Game Show airs Saturdays at 8 pm on Joy Prime – DSTV281, GoTV180, MultiTV, HD+102 as well as @JoyPrimeTV on Facebook.
Below is Season 2 Episode 1 of The Bos Game Show.